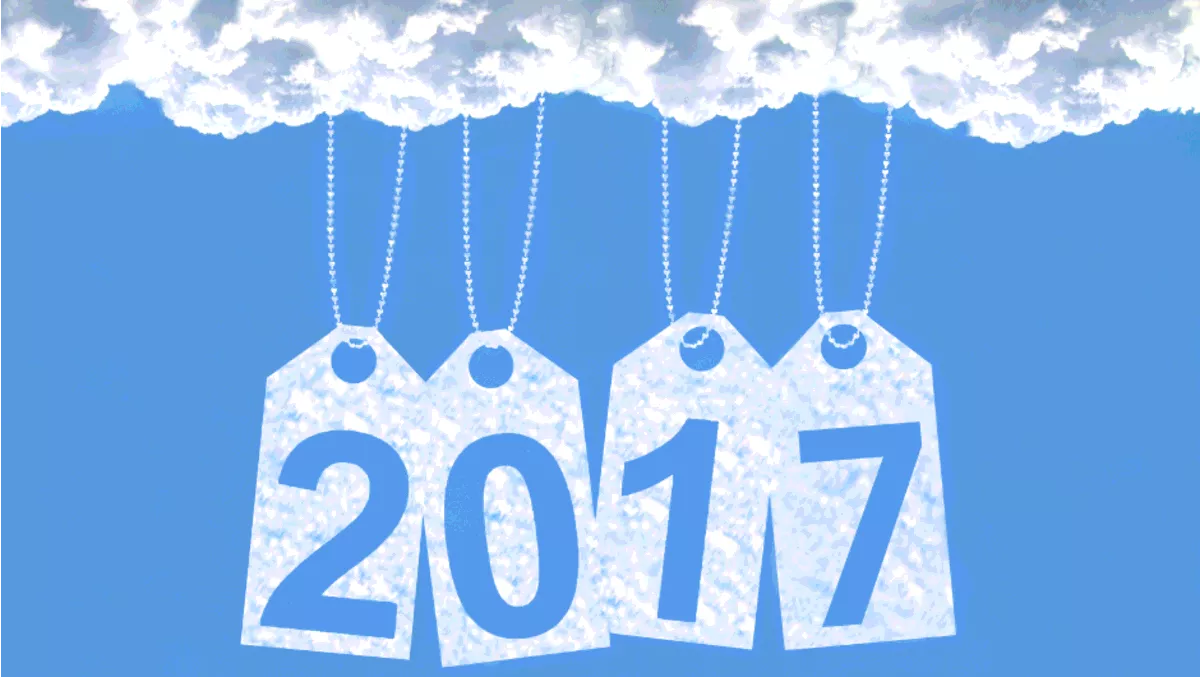 Bold initiatives in the Malaysia 2017 Budget, says IDC
FYI, this story is more than a year old
The 2017 Malaysia Budget is an incremental step in achieving Malaysia's vision of a fully connected digital economy, according to IDC.
The Budget was announced recently by Prime Minister Datuk Seri, and while the specific financial breakdown of the budget initiatives is not yet available, IDC says the direct and indirect impact on the Malaysian ICT sector is apparent.
According to IDC research, total IT spending that includes infrastructure, software and services is expected to grow by 3.3% to be worth $21.16 billion in 2017.
For almost a decade, IDC has been chronicling the emergence and evolution of the 3rd Platform of technology; the drive into Cloud, Mobility, Social and Big Data/Analytics technologies.
IDC says the adoption of these technologies has accelerated as enterprises commit to the 3rd Platform and undergo Digital Transformation (DX) on a massive scale.
In 2017, IDC predicts DX will attain macroeconomic scale over the next three to four years, changing the way enterprises operate and reshaping the global economy, and expects we will see in 2017 the dawn of the "DX Economy".
"This transformation will have a profound impact on industries and citizens in Asia, including Malaysia," says Pranabesh Nath, research director, IDC Malaysia.
"Industries can use cutting-edge digital technology to improve productivity and efficiency, while digital citizen services (through both public and private providers) will improve the standard of living and quality of life," he says.
"IDC sees this transformation is in its advanced stages in the region such as Singapore and Japan, with clear benefits in increasing macroeconomic indicators such as GDP per capita, employment and productivity," says Nath.
"Hence, many countries in the region are accelerating their own digital transformation programs.
Nath says it will be interesting to see if the recent budget initiatives will help Malaysia in achieving its vision of a digital economy given that key budget items are directly related to technology, namely:
• Improve the speed of fixed line broadband services.
• Tax relief for purchase of select technology products and services.
• Funding for specific MDEC programs focusing on specific initiatives.
• Launching a digital free zone.
According to IDC, high-speed internet connectivity is one of the fundamental requirements in accelerating the adoption and usage of digital services in the economy, which produces a positive impact on overall GDP growth.
Recognising its importance, Nath says the Malaysian government has placed a high emphasis in this area in previous budgets and continues to make this a priority in the 2017 edition by mandating fixed line internet services to be increased to a baseline of 20Mbps. Currently, the average fixed line internet speed in Malaysia is at 6.8 Mbps,1 up 36% compared to the previous year. The proportion of internet users with access speeds greater than 10 Mbps and 4 Mbps has increased to 16% and 66% respectively per the same report.
According to Nath, another area that should receive greater future focus is in the cost of internet access, both for consumers as well as businesses.
"On the business side for example, the monthly cost of internet transit traffic in Malaysia was estimated to be US$25-30, compared to less than US$10 in Singapore. This increases the cost of doing business, which may have an adverse effect on foreign investment and enterprises looking to set up their regional headquarters in Malaysia," Nath says.
"On the consumer side, the lifestyle tax is expected to boost adoption by up to US$592 in this regard, since it includes internet subscriptions as well as procurement of mobile devices.
Digital economy imperatives will benefit from the supply-side stimulus packages currently earmarked for the development of the Tier 3 markets, Nath says. The rise of technology startups and increased interest in Financial Technology (FinTech) incubation by banks and investors alike are expected to leverage heavily on these affirmative policies for capital raising as they elevate the risk and credit profiles of these new businesses.
"This is a broad-stroke step at universally enhancing the ability to seek funding, but will eventually require synergies from key ecosystem players before the sector can truly flourish – for example, banks need to revise longstanding loan policies to compete with more in vogue crowdfunds and venture capitals; platforms to facilitate more transparent valuations and assessments must similarly be conceived moving forward," he explains.
Nath says an attempt at a longer-term solution to create a sustainable knowledge ecosystem is evident through the injection of funds into the National Innovation Agency Malaysia (AIM).
"The longstanding transformative mandates carried out have been directed at overhauling cross-industry and public sector collaboration," he says.
"Considering the burgeoning startup ecosystem, AIM's immediate concern is expected to be the enhancement of local IP monetiwation platforms under its charter, integrating with principals like MyIPO and KPDNKK.
Nath says the government has also recognised the importance of further enabling SMEs in increasing macroeconomic indicators. Small and medium-sized enterprises (SMEs) contribution to the overall GDP for Malaysia was estimated to be 36.3%3 in 2015, whereas it tends to be about 50% and above in high-income nations.
"The US$17.7 million allocated to promote SMEs development, as well as the funding for MDEC programs such as the eCommerce ecosystem and Digital Maker Movement, is a very positive step in this direction," he says.
Vijay Sundararaman, IDC Malaysia country manager says the eCommerce ecosystem will continue to evolve in the future with the maturity of services, and the consumption patterns of the citizens.
"Two key areas worthy of future attention are figuring out how to retain more revenues from eCommerce sector within Malaysia, as well as encouraging global eCommerce platforms to increase investment in the country," he says.
"There is a growing discussion on the creation of e-hubs that can accelerate SMEs output, as well as interconnectivity of these hubs globally to create a worldwide Mega Trading Platform.
"The Digital Free Zone or DFZ concept in the Malaysia 2017 Budget neatly ties into this initiative," says Sundararaman.
"The concept seeks to enable Malaysia-based small to mid-sized businesses to sell their products additionally through an e-platform. Such an initiative can increase SME sector contribution to the overall GDP, while also placing Malaysia in a leadership position in the development of e-hubs globally," he explains.
"However, there may be some challenges ahead. For instance, 73% of SMEs in Malaysia are lagging in adopting ICT in their business operations, which implies lack of awareness to the benefits of digital platforms in enhancing their business and elevating them from competitors.
"Given the potential this initiative alone has in helping Malaysia leapfrog into the league of high-income nations, this is possibly the most noteworthy announcement of the 2017 budget," Nath adds.