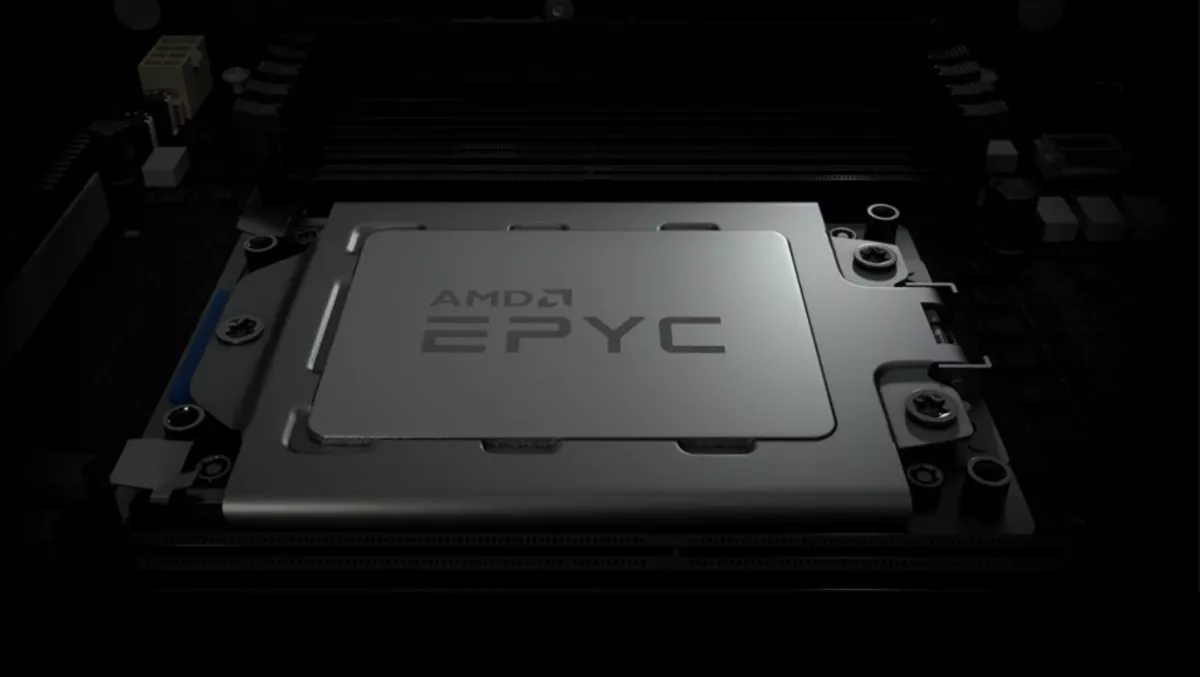 AMD launches new generation of EPYC processors for data centers
Thu, 15th Aug 2019
FYI, this story is more than a year old
AMD's newest EPYC processors are now in the market, and the company says they have been engineered to provide data center customers such as Google and Twitter with a new level of leadership.
The second-generation processors, called the AMD EPYC 7002 series, are designed to deliver an estimated 25-50% lower total cost of ownership across numerous workloads.
"We set a new standard for the modern data center with the launch of our 2nd Gen AMD EPYC processors that deliver record-setting performance and significantly lower total cost of ownership across a broad set of workloads," says AMD's president and CEO said Lisa Su.
"Adoption of our new leadership server processors is accelerating with multiple new enterprise, cloud and HPC customers choosing EPYC processors to meet their most demanding server computing needs."
Twitter and Google both announced that they are deploying the processors in their own systems.
Google has deployed 2nd Gen AMD EPYC processors in its internal infrastructure production data center environment and in late 2019 will support new general-purpose machines powered by 2nd Gen AMD EPYC processors on Google Cloud Compute Engine.
"AMD 2nd Gen EPYC processors will help us continue to do what we do best in our data centers: innovate," says Google's vice president of engineering, Bart Sano.
"Its scalable compute, memory and I/O performance will expand our ability to drive innovation forward in our infrastructure and will give Google Cloud customers the flexibility to choose the best VM for their workloads.
Twitter announced it will deploy 2nd Gen AMD EPYC processors across its data center infrastructure later this year, reducing TCO by 25%.
"Twitter is committed to reducing our environmental impact of our data centers by finding innovative ways to increase efficiency," comments Twitter's senior director of engineering Jennifer Fraser.
"The 2nd Gen AMD EPYC processor provides us the sweet spot of performance and energy consumption that we need to honor that commitment, while supporting the high traffic volume on our platform. Using the AMD EPYC 7702 processor we can scale out our compute clusters with more cores in less space using less power, which translates to a 25% lower TCO for Twitter.
Highlights of the AMD EPYC 7002 generation processor family include:
• Leadership Performance: Featuring up to 64 "Zen 2" cores per SOC, 2nd Gen EPYC processors deliver up to 23% more instructions per clock (IPC) per core on server workloads and up to 4X more L3 Cache compared to the previous generation.
• Leadership Architecture: The next-generation AMD Infinity Architecture pushes the boundaries for x86 performance and compute capabilities, giving customers access to the most I/O and memory bandwidth in its class, including PCIe Generation 4, to unleash the very latest in server performance.
• Leadership Security Features: Delivering "hardened at the core" features based on a silicon embedded security subsystem and advanced security features like secure memory encryption and secure encrypted virtualization that help customers guard their most important assets and data.