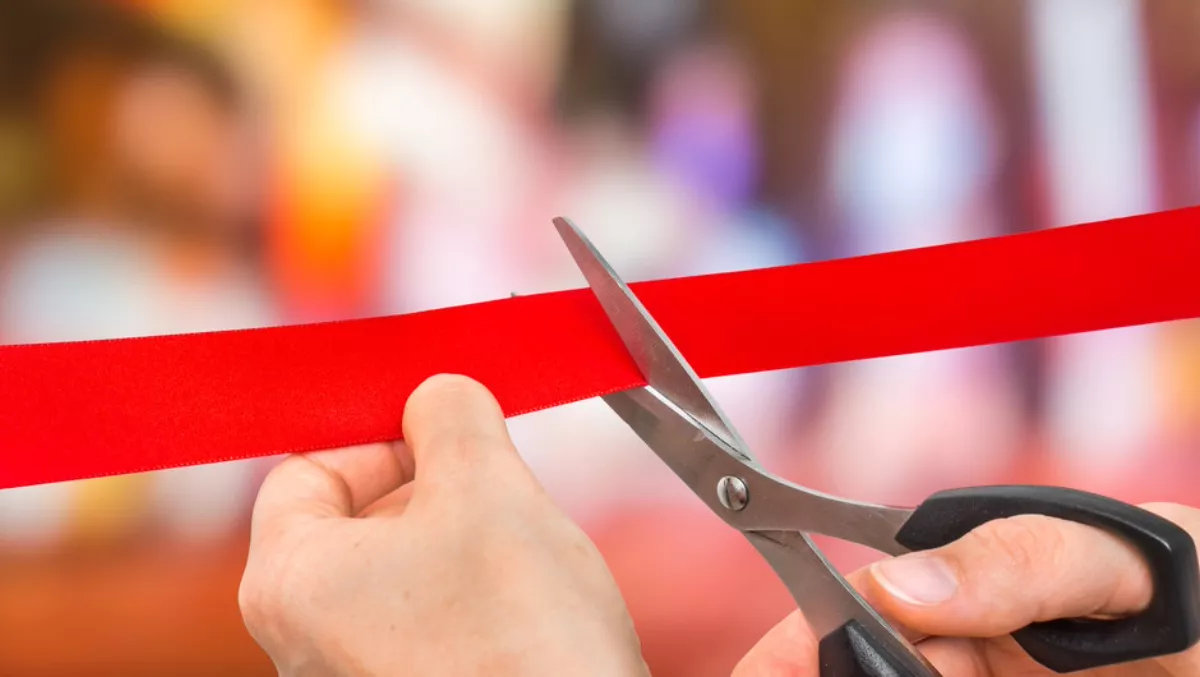 A look at some of the big data centre openings in 2019 so far
By Ashton Young,
Sat 23 Feb 2019
FYI, this story is more than a year old
We're only two months in but already there has been a host of data centre announcements and launches this year.
Cloudscene, the world's largest connectivity directory for colocation data centres, cloud service providers, and network fabrics has put together a list of the openings of note.
Alibaba Cloud invested further in Asia Pacific with two new data centres
The Chinese cloud computing giant launched its second data centre in Indonesia's Jakarta on 9 January, which doubled its local capacity and continued its commitment to the nation's 2020 Go Digital initiative.
These capabilities include 'MaxCompute', the mass data platform that allows users to store and process massive amounts of structural data to levels as high as a petabyte, bringing sophisticated data processing, analytics and machine learning to Indonesian businesses.
To show that it really means business, on 29 January Alibaba Cloud opened another facility - this time its second data centre in Tokyo, a move it says was in response to the increasing demand for data analytics systems and AI technologies.
Alibaba Cloud Japan features a 25G network infrastructure and a P100 card GPU-based GN5 instance designed to support optimum processing of graphics for machine learning.
Oracle opened its next-generation cloud data centre in Toronto
On 17 January, Oracle opened the first next-generation cloud facility in Canada, boasting Gen2 Technology to provide its enterprise and government customers with simple, predictable pricing mechanisms, and the tools and expertise for risk-free cloud operations.
With the 2018 implementation of the Canadian Personal Information Protection and Electronic Documents Act (PIPEDA), the new facility addresses the new rigour demanded in data privacy and sovereignty.
The company asserts the Toronto data centre will support demand for its Cloud Infrastructure, allowing companies to run traditional and cloud-native workloads on the same platform, along with new services in security, blockchain and AI.
Facebook opened the first phase of its new data centre in New Mexico
On 7 February the first phase of Facebook's behemoth 980,000 square foot (approximately 91,000 square metres) opened, with this LEED 4.0 Gold-certified Facebook project comprising of a six-building campus over 2.8 million square feet (approximately 260,100 square metres) with solar-powered facilities to reduce its carbon footprint in nearby communities.
The US billion-dollar project features indirect evaporative cooling systems that emphasise efficiency, while still protecting servers from New Mexico's frequent dust storms. The data centre will be powered entirely by solar and wind energy.
Inwi opens largest data centre in Morocco
Moroccan telco opened the largest data centre in Morocco on 15 January, located in Rabat Technopolis.
This 1,000 square metre, Tier III-certified data centre carries redundant facilities for power transmission and cooling systems, and networking.
The data centre is compliant to international standards on security, connectivity, and efficiency, providing customised public cloud computing and reliable data hosting solutions.