Job move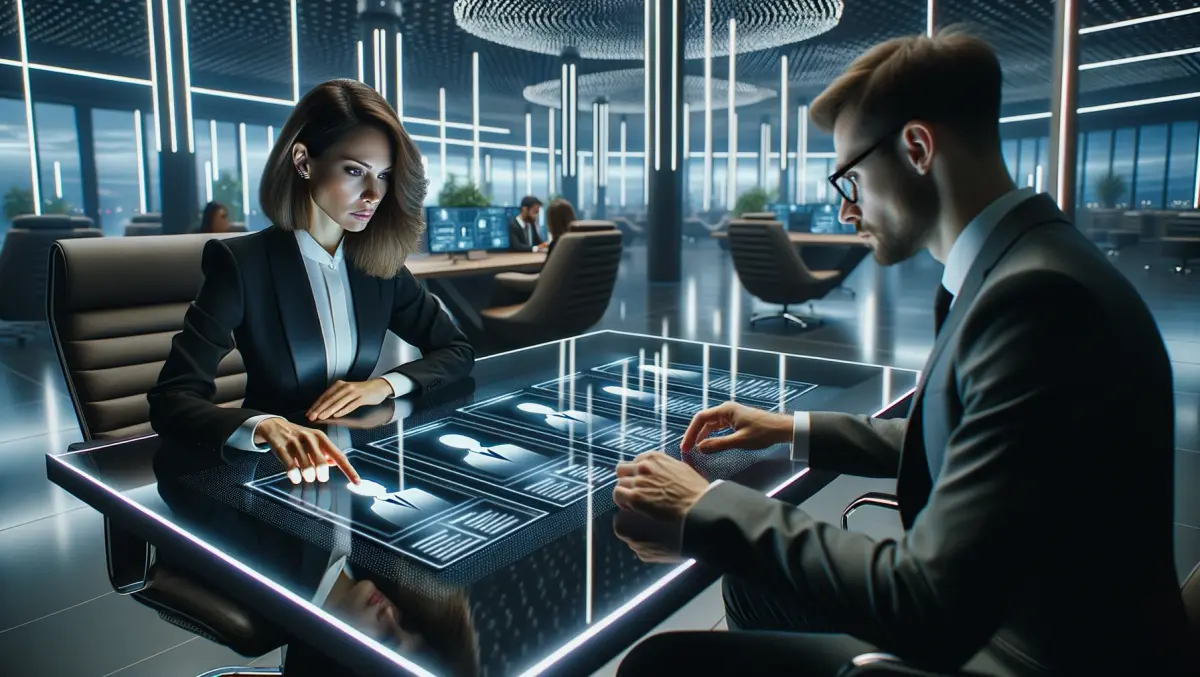 Kore.ai Appoints DK Sharma as President and COO
By Imee Dequito
Wed, 23rd Aug 2023
Kore.ai, the globally recognized leader in enterprise conversational and generative AI platform and solutions, announced a significant move today with the appointment of Devendra Kumar (DK) Sharma as the company's new president and chief operating officer (COO). This marks a significant phase in the company's growth strategy and underscores its commitment to driving innovation and expansion in the AI space.
In his new role as COO, Sharma will lead Kore.ai's Go-to-Market functions, revenue growth, client success, strategy, and cross-functional collaboration, all while emphasizing operational excellence. Sharma's appointment comes at a time when Kore.ai is enjoying a record 130% increase in revenues, having recently added large marquee customers across key verticals in North America, EMEA, and Asia Pacific.
With a career spanning 30 years, DK Sharma is well-equipped to take on this role. He has an outstanding reputation as a pioneer in the technology and financial services space, having held diverse leadership roles within various global organizations, including Citigroup International. Notably, Sharma has also served on Kore.ai's board of directors for several years.
Kore.ai's CEO and founder, Raj Koneru, praised Sharma's appointment, saying, "Enterprise AI will increasingly shape the future of global organizations. DK Sharma brings a wealth of experience in spearheading large-scale transformation through modernization and digitization. We believe his operational expertise will advance our product development efforts while scaling our global growth."
Sharma himself expressed excitement about joining Kore.ai's team, which emphasizes a culture of innovation, collaboration, diversity, and respect. He says, "Kore.ai's powerful and unique combination of undisputed product leadership and strategic relevance in an emerging technology space positions it for market success. With such a strong foundation, I am eager to contribute to the company's continued growth and achievements."
The company has indeed been making waves with its innovative approach in AI, pioneering the use of generative AI and large language models (LLMs) to help enterprises adopt disruptive technology safely and securely. Its recent launch of a new partner program to bolster support to indirect sales channels also indicates a forward-looking strategy to strengthen its global footprint.
With over 400 customers and automation of at least a billion interactions every year, Kore.ai has delivered more than $1 billion in cost savings to global enterprise customers. The impact reaches around 200 million consumers and 2 million enterprise users who leverage Kore.ai's solutions for improved experiences.
Sharma's appointment seems aptly timed to navigate Kore.ai through a promising period of growth, reflecting a powerful synergy of strategic expertise and market momentum. His seasoned leadership and robust background in technology and finance undoubtedly align with Kore.ai's ambitious vision for the future, emphasizing a partnership that's truly "better together."