Job move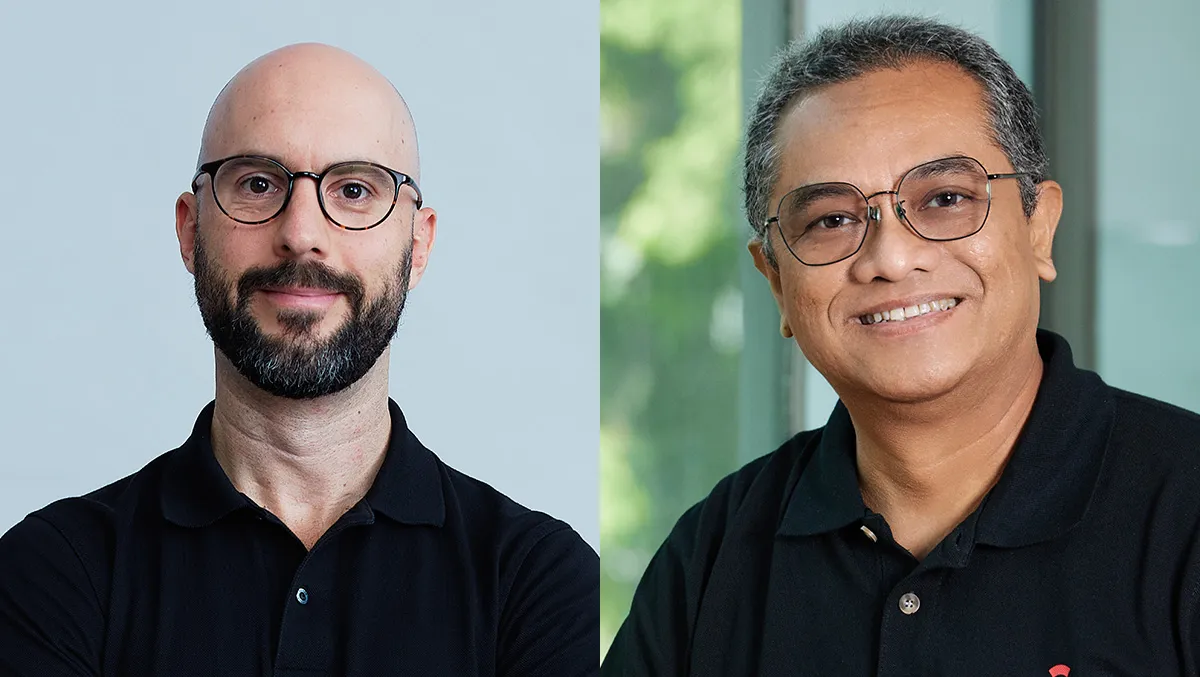 Zainudin Nordin and Daniel Posavac - Executive Director and Managing Director of CUE Southeast Asia
Cue makes key Southeast Asia appointments
By Nadine Rogers
Fri, 30th Sep 2022
Digital technology group CUE Group ("CUE") continues their expansion across the Southeast Asian region by adding two key executive roles to their Singapore hub. CUE is excited to announce the appointment of Mr. Zainudin Nordin and Daniel Posavac to the roles of Executive Director and Managing Director of CUE Southeast Asia, respectively.
Nordin will focus on driving strategic developments across the region and exploring growth opportunities for the company. At the start of his career, Nordin served as an engineer, lecturer, and manager at the IC Design Centre in Nanyang Polytechnic for 15 years. He later moved into various roles in Singapore Parliament and other governmental bodies. His modern business prowess has been made evident over the past two years with the digital transformation of the food and beverage group Iron Chef F&B, where he occupied the post of Chief Strategy Officer.
"This is going to be a great test of everything I've picked up over my working years across politics, business, technology, and management. I'm thrilled for the opportunity to work with Shi Kan, Daniel, and our team as we continue to expand the CUE business in Singapore and across Southeast Asia," says Nordin.
Meanwhile, Posavac doubles down on the new post as Managing Director of CUE SEA while retaining his position as Group CEO of Bonsey Jaden, CUE Group's digital agency. Prior to the acquisition, he had driven the growth of the Singapore-headquartered agency for almost a decade and will continue to be hands-on in leading and expanding their client portfolio globally. "I'm thrilled to be opening another chapter in what has been an amazing journey so far, and I am confident in the vision and strategy we have for CUE in Southeast Asia".
These major internal developments come at a time of exciting talent search that is constantly gaining speed in Singapore; the expansion spells not only growth for CUE and Bonsey Jaden, but also exciting potential opportunities for the job market throughout the region. "Given our history, we thrive on the diversity of culture, experience, and skill sets from talents in our region who don't necessarily take the traditional career pathways," says Posavac. Nordin adds; "We see a huge talent opportunity in Singapore and across Southeast Asia, and we feel the timing is right for our next stage of growth!"
"We're excited to welcome Mr. Zainudin and Daniel to lead CUE's operations in Singapore; their experience and track record give us great confidence in our strategy for growth across Southeast Asia," says Shi Kan, Group CEO, CUE.
"We are bullish on the economic potential in Southeast Asia and I believe with the business network we have built; as an international team with a global vision, we are in a strong position to drive growth for our clients and partners."