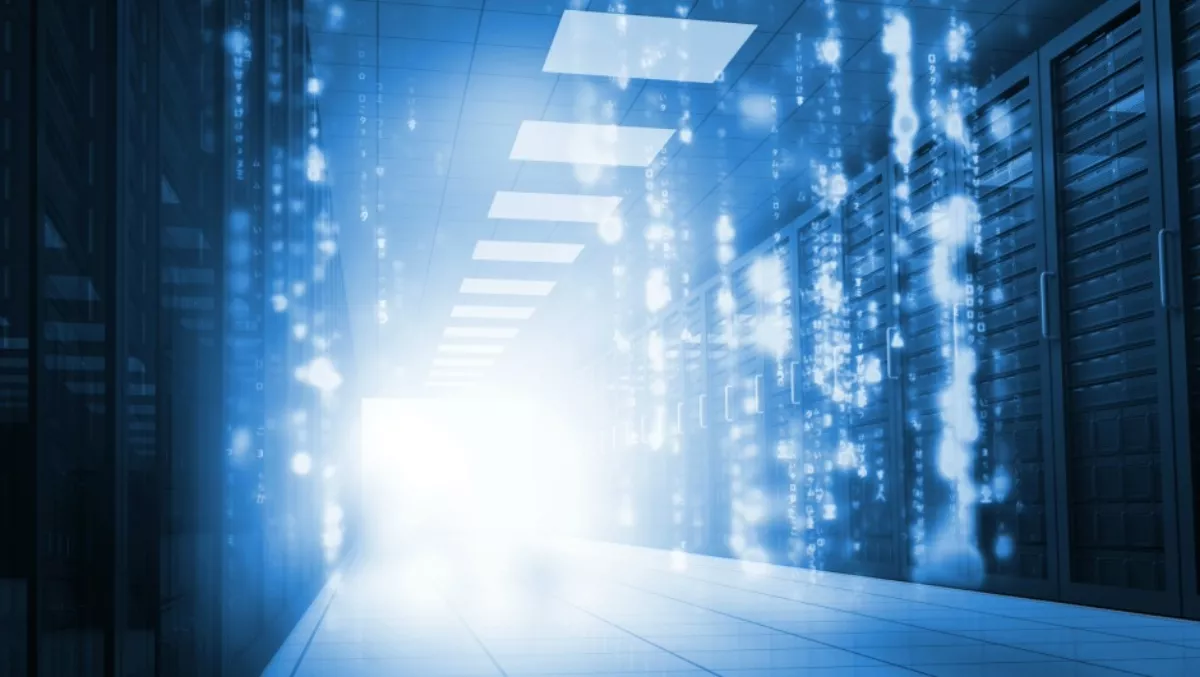 YOU'RE INVITED: The value in modern data center infrastructure
FYI, this story is more than a year old
The digital world seems to be accelerating every day, and the data center industry is certainly no exception.
Wayne Allen, Fluke Networks Product Marketing Engineer, has observed many ongoing trends – paying particular attention to those that deal with the infrastructure used to carry the data.
"We are seeing more fibre being deployed in data centers, to date mainly OM3 50um, but we are seeing more of the higher performance OM4 cabling that allows for migration to higher data center speeds," Allen says. "Driven by the need for rich content and cloud services, we are seeing major data centers looking to migrate from 10GB Ethernet to 40GB Ethernet and potentially to 100GB Ethernet, which will use a form of wave division multiplexing.
However, Allen has seen many DC operators getting the migration wrong by thinking they just have to upgrade the active equipment and forget about the physical layer.
"When migrating to 40GB and higher, your length limit reduces to 100m, but your allowed loss budget reduces to 1.9dB, that is a 30% reduction in headroom, meaning you have to be more mindful of your physical layer," Allen says. "We're definitely seeing more people move from what I would call a traditional fibre install (where they drag a multicore fibre into the rack spaces, splice pigtails to terminate and assemble the patch panel) to a plug and play approach utilising MPO/MTP style solutions, designed using the zoned data cabling approach.
Allen says the key to making sure that the infrastructure will scale is to correctly test the cabling when it is installed, making sure 100% field testing is carried out on all copper and fibre links. Careful attention must also be paid to the cleanliness of the fibre connectors, with reduced loss budgets and the cleanliness of the connectors being of paramount importance.
Allen also affirms they're seeing some big data center players moving away from multimode fibre to an all single mode fibre install for the cabling.
"Hyperscale data centers are popping up more and more in many countries around the region and definitely top of rack and end of row architectures are dominating," Allen says. "For Fluke Networks, it means we have to play closer attention to the instruments we build to test the physical layer - they have to be leading edge, to provide assurance that the applications will operate.
In regards to what is ahead, Allen sees a lot of development.
"In the future, I see a lot more fibre in the data center and higher categories of copper cabling to support emerging technologies," Allen says. "Higher speeds for sure - the Ethernet Alliance is talking about 400GB and 1TB Ethernet on fibre. We will see new protocols running over existing infrastructure so that it can be re-used to support the new WiFi standards that are available, plus we will see more deployment of 3G/4G/5G femtocells or DAS solutions.
Fluke Networks has an upcoming webinar (Maximise… Optimise… Protect… Realise the value in modern data center infrastructure) targeted at consultants who design data centers, data center operators who have to deal with the fibre every day, data center technicians and data cabling installers, among others.
"The goal is to outline some trends in fibre optic cabling and the best practises that can be employed to test the infrastructure correctly to gain assurance that today's and tomorrow's applications will perform on your newly installed fibre optic cabling," Allen says. "We run through the 6 steps that define best practise in fibre testing within a data center today, including how to document correctly.
The webinar is taking place on Thursday the 18th of August.
If you would like to know more and to register your interest, click here.