Why Southeast Asia is at the forefront of a new wave of sustainable data centers
Tue, 10th Nov 2020
FYI, this story is more than a year old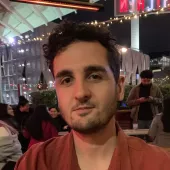 By Nick Forrester, Senior News Editor
It's well known that the COVID-19 pandemic has pushed almost every major organization towards a path to digital transformation, as the surge in remote working calls for rapid mobilization of cloud computing to cope with a rise in demand for data.
This drastic shift has affected countless industries and sectors around the world in different ways. But it has become clear that much of the spotlight has turned towards data centers, which are expected to bear the brunt of the great shift to cloud computing.
The APAC region is set to be the biggest market for data centers by 2021, with a total market size to be around US$28 billion by 2024 for colocation data centers, according to a new joint report from Digital Realty and Eco-Business. Southeast Asia is a key player in the region, representing around 13% of the region's total market size.
But data centers are now the central nervous system of the digital economy. With such a high profile, more scrutiny is being piled upon the industry than ever before — concerning, in particular, the sector's sky-high consumption of energy.
And in a world grappling with the reality of climate change, where consumers are increasingly aware of organizations' efforts (or lack thereof) to implement sustainable practices into its business, data centers are under increasing pressure to step up their game.
Southeast Asia in the spotlight
As an emerging leader in the sector, this pressure applies doubly for Southeast Asia. The region's economic center, Singapore, is a hub for data centers — but its thriving tech industry and high data center demand has contributed to its energy consumption per capita being one of the highest in the world.
In fact, 7% of the country's total energy consumption is derived from data centers, according to a local telco company, with this figure set to increase to 12% by 2030. Singapore also accounts for a massive 60% of Southeast Asia's total data center supply.
Its limited land size, tropical climate, lack of cost-effective renewable energy supply, and shifting policies for data center development — in particular, a moratorium on new data centers, which has been put in place until 2021 — are vital challenges impeding the growth of data centers.
But there are green options out there, including measures to increase renewable energy supply, as well as using viable cleaner fuel alternatives such as hydrogen.
It is incumbent on the government authorities to provide regulatory certainty, and set out a roadmap for data center development that takes into account its climate impact, the Digital Realty/Eco-Business report says.
Government support for technological innovations such as hydrogen will help data center developers and operators integrate these sustainable features into the design and siting of their data centers.

Viable solutions for sustainable growth
Despite its small size, Singapore plans on investing in solar power deployment, with several high-profile projects underway. Global tech giants, including Apple and Microsoft, have helped with this effort — the two companies run their data center operations in the country purely on solar power, according to the report.
While much of the solar panel stock in Singapore is on rooftops, there are also pockets of supply being built on water surfaces due to constraints in available land. These 'floating' solar installations are becoming the new norm, many projects due to be completed in the coming years.
Another sustainable energy source, hydrogen, is expected to emerge rapidly in the next few years and could become a viable alternative fuel option for sustainable data center development in Southeast Asia.
"Addressing the exponential energy consumption problem in data centers, hydrogen and fuel cell technologies have the potential in meeting the energy reliability and sustainability power needs of data centers," says ENGIE Southeast Asia director for business development data center service operations Joycelyn Longue.
"Fuel cells can be used to support critical loads for their ability to generate high quality and reliable power."
Hydrogen can reduce costs significantly and offer a cleaner fuel source than natural gas, according to the Digital Realty/Eco-Business report. While its availability is currently limited, efforts from both government and local players means hydrogen will most likely become available for data centers to incorporate as part of sustainable solutions.

The need for cooling
Data center cooling represents the most significant barrier to sustainability in Southeast Asia — cooling needs represent 35 to 40% of total data center energy demand. Currently, over 95% of data centers in the region use air-based cooling — a highly inefficient and costly system.
Several solutions have been offered — one project from this year seeks to harness solar thermal hybrid air conditioning, which makes use of solar energy to power cooling refrigerant. This system has been implemented in parts of the local market and is expected to reduce utility costs by up to 55%, but as a variant of air-based cooling, it is not considered the best sustainable option.
This honour goes to liquid cooling, which has already penetrated the market in regions in high-performance data center regions such as Northern Europe.
Liquid cooling has numerous advantages over air-based cooling, most notably since liquid conducts heat better than air. Liquid cooling, if placed at heat-intensive spots, can rapidly reduce temperature in a targeted manner, requiring less energy to do so than air while generating less noise.
This kind of cooling can reduce power consumption by 20 to 30%, primarily through its effective cooling of intense heat loads. This means it is more suited to the increasingly large volumes of data being generated from the rapid growth in data-driven technologies such as AI, machine learning, IoT and 5G.
Industry players need to make the switch faster and consider the benefits, both in terms of costs and environment, that liquid cooling can bring to their data center operations. Once set up, it is easier to maintain than air cooling, and if properly sealed, liquid cooling systems remain self-contained and shielded from outdoor hazards such as dust, heat and air pollution, which air-cooling systems are exposed to.

The bottom line
Sustainability is increasingly becoming a higher priority across the Southeast Asian region and globally, with consumers and regulators alike becoming increasingly climate-conscious. Data centers are at the forefront of the conversation, especially with the explosion in demand for data amid widespread digital transformation.
Working to make data centers sustainable is thus essential, from both a financial and environmental point of view, and the efforts being made in the Southeast Asia region is reflective of this.
To read the Digital Realty and Eco-Business report, click here.