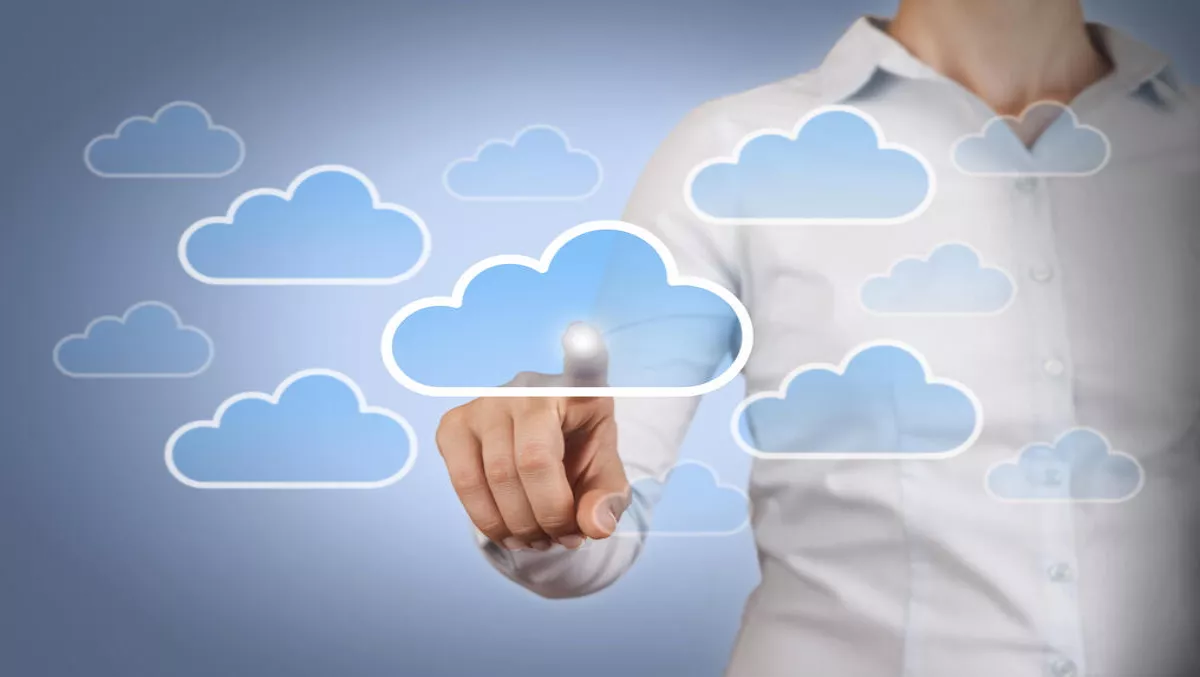 Why the future of hybrid IT is now, and how AWS is shaping it
It's true that the cloud is the most disruptive driver of the digital economy, with IDC predicting that by 2018 at least 50% of enterprise IT spending will be cloud-based. But it is not the case that everything is moving to the cloud, as much as industry experts may have hoped things would evolve that way.
A hybrid IT model – combining corporate computing resources with cloud computing – has become the clear choice for business, and it could stay like that for a while. According to Lydia Leong, distinguished analyst in the IT Leaders group at Gartner, "Customers have plenty of applications that they probably will never move to the cloud ̶ or at least will not move to the cloud in any kind of reasonable timeframe.
It's not just Gartner that knows this – so does Amazon Web Services (AWS), the world's largest cloud provider. They're ramping up their partner ecosystem, access controls and lifecycle management capabilities to support advanced hybrid IT architecture.
At Equinix, we believe in the hybrid IT approach. Our network- and cloud-dense global data center platform empowers enterprises and service providers alike to enable a hybrid IT model. And we've also charted the course with our white paper on the "Home of the Interconnected Cloud.
Here are some of the key reasons we see the market gravitating toward hybrid IT:
The Continuous Push Toward Optimization
To fully optimize your IT infrastructure, you need all sorts of tools that enable IT and data migration, along with the expertise to help you determine when a hybrid IT model is appropriate – specifically which workloads are best to move to cloud platforms such as AWS and which should stay on premises.
The simple truth is that a hybrid architecture is often the most efficient architecture. One great example is big data workloads, which sometimes can be difficult to scale due to the massive amounts of sensitive data they contain. Some organizations must maintain critical data within their own infrastructure in order to meet governance and security requirements.
These companies can still run analytics queries in the cloud and take advantage of the massive processing resources offered by the hyperscalers. Recognizing the growing customer demand for hybrid cloud computing, AWS is validating migration partner solutions from providers who can help companies determine which workloads should or should not be in cloud.
The Increasing Number of Vendors Offering In-Depth Hybrid Services
The enterprise is demanding hybrid services that go beyond the capabilities of a single cloud provider and new vendor solutions are increasingly popping up to fill the need.
Offerings from the big brands and niche players alike are helping enterprises accelerate their journey to a hybrid model and making it possible for them to choose services from a growing list of interconnected vendors. Understanding this trend, Equinix is rapidly expanding its global interconnection footprint with AWS and providing simplified connectivity to the cloud tools and resources customers demand.
The Availability of Infrastructure at the Data Center Level
A hybrid IT strategy can take on broader scope and richer dimension when companies have access to top-tier, highly interconnected data center infrastructure around the globe. Enterprises are taking advantage of new opportunities for expansion by adding deployments in new locations to make it easier and more cost-effective to maximize their hybrid IT strategy. At Equinix, for instance, we offer AWS Direct Connect in 12 metros across 7 countries worldwide.
As hybrid IT becomes the way of the enterprise, the importance of selecting the right partners to help execute it becomes critical. And when it comes to data center and interconnection partners, Equinix is awfully tough to beat.
Our global data center and interconnection platform expands across 145+ data centers in 40 top markets and has earned its reputation for security and reliability. We also host 1,400+ networks and 2,500+ cloud and IT providers, including the largest public cloud providers (AWS, Microsoft Azure, Google Cloud Platform, IBM SoftLayer, Oracle Cloud).
Combine our geographic reach with that network and cloud density, and we can enable global hybrid IT strategies that deliver maximum flexibility, scalability and efficiency. We're also experts in interconnecting the right cloud providers with the right partners. For instance, our Equinix Cloud Exchange has more direct connections to AWS for creating private, public and hybrid clouds than any other data center provider.