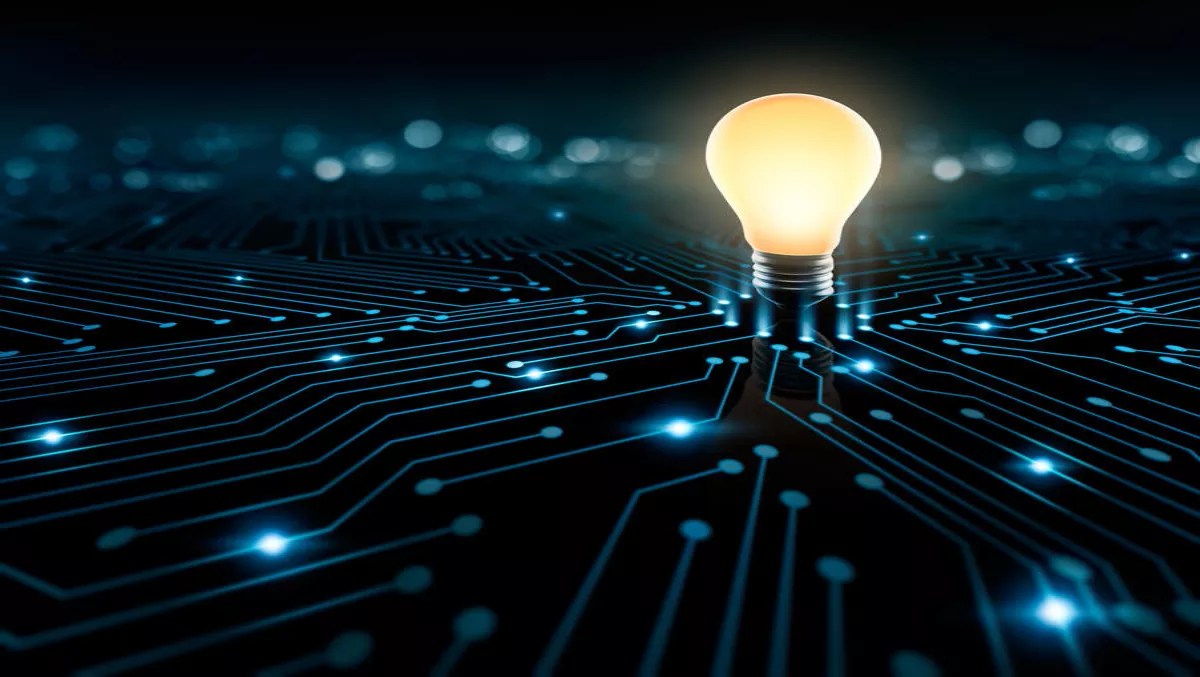 When multi-cloud convergence hits a tipping point
FYI, this story is more than a year old
Cloud adoption has matured to an advanced stage where enterprises are increasingly relying more on cloud infrastructures and the industry at large is extremely bullish when it comes to cloud futures. Cisco predicts that global cloud IP traffic will almost quadruple between 2015 – 2020, reaching 14.1 zettabytes.
By then, global cloud IP traffic will account for more than 92% of total data center traffic. This surge in cloud adoption also represents a huge shift in cloud spending by IT organizations, directly or indirectly affecting more than $1 trillion dollars in IT purchases dedicated to the cloud by 2020, according to Gartner.
Forrester predicts 2017 will be the tipping point for cloud adoption and sees a convergence of multiple clouds across the enterprise as "CIOs step up to orchestrate cloud ecosystems that connect employees, customers, partners, vendors and devices to serve rising customer expectations.
In 2017, over 85% of enterprises will commit to multi-cloud architectures that IDC describes as "encompassing a mix of public cloud services, private clouds, community clouds and hosted clouds." We see much of the multi-cloud migration within our customers stemming from diverse organic cloud adoption by different groups within the same organization.
And, the majority of enterprise hybrid-cloud adoption is coming from businesses leveraging the flexibility and cost-effectiveness of public clouds, while securing sensitive assets in on-premises IT or a private cloud for protection and compliance.
Are you ready for the cloud convergence?
The cloud is now a major catalyst for changing how enterprises will do business in the emerging global digital economy. Some of its greatest benefits to organizations are:
Faster access to infrastructure and IT resources and services
Greater speed-to-market and global expansion
Business continuity and disaster recovery
Higher performance and scalability
The economies of scale of pay-per-use cloud business models are also enticing enterprises to move to the cloud, however they have also been a major source of confusion and frustration for companies. Today, there are multiple ways to buy cloud services ̶ on-demand, pre-paid, reserved capacity, monthly enterprise agreements ̶ and this trend will accelerate in 2017.
Also, migration of those applications that are not "cloud-ready" is not a slam-dunk. Which has brought about the rise of cloud migration and orchestration tools, such as open source containers (Docker, Mesosphere) and container-based migration services from leading cloud providers such as Amazon, Google and Microsoft.
These solutions are making the "lift-and-shift" application migration model more viable, and it is expected that in 2017, these tools and advancements in automated cloud orchestration and management will accelerate the rate of cloud migration given their low cost for bulk application migrations.
The next steps toward cloud convergence
Ultimately, a well-planned hybrid and multi-cloud cloud migration strategy is necessary to facilitate comprehensive assessment, enablement, migration and optimization plans to reduce cloud migration risks and costs.
Your strategy should also include cloud exchanges for fast and cost-effective, direct and secure provisioning of virtualized connections to multiple cloud vendors and services to best leverage the flexibility and agility converged cloud infrastructures contribute to becoming a competitive digital business.
Our enterprise and cloud service providers customers need to ensure that they meet strict security, compliance, availability, data integrity, performance and scalability requirements.
To accomplish this, we enable them to harness an Interconnection Oriented Architecture™ (IOA™) strategy that can seamlessly integrate hybrid and multi-clouds, and support dynamic cloud management and orchestration tools ̶ out at the edge of the enterprise network.
Ultimately, it will be a ubiquitous cloud infrastructure providing the backbone for digital business. To ensure cloud convergence success, cloud strategies cannot be from siloed and fixed, but rather organizations need to take a more, holistic integrated and dynamic approach to cloud interconnection in order to best position business and IT infrastructures for digital transformation.
Article by Tony Bishop, Equinix blog network