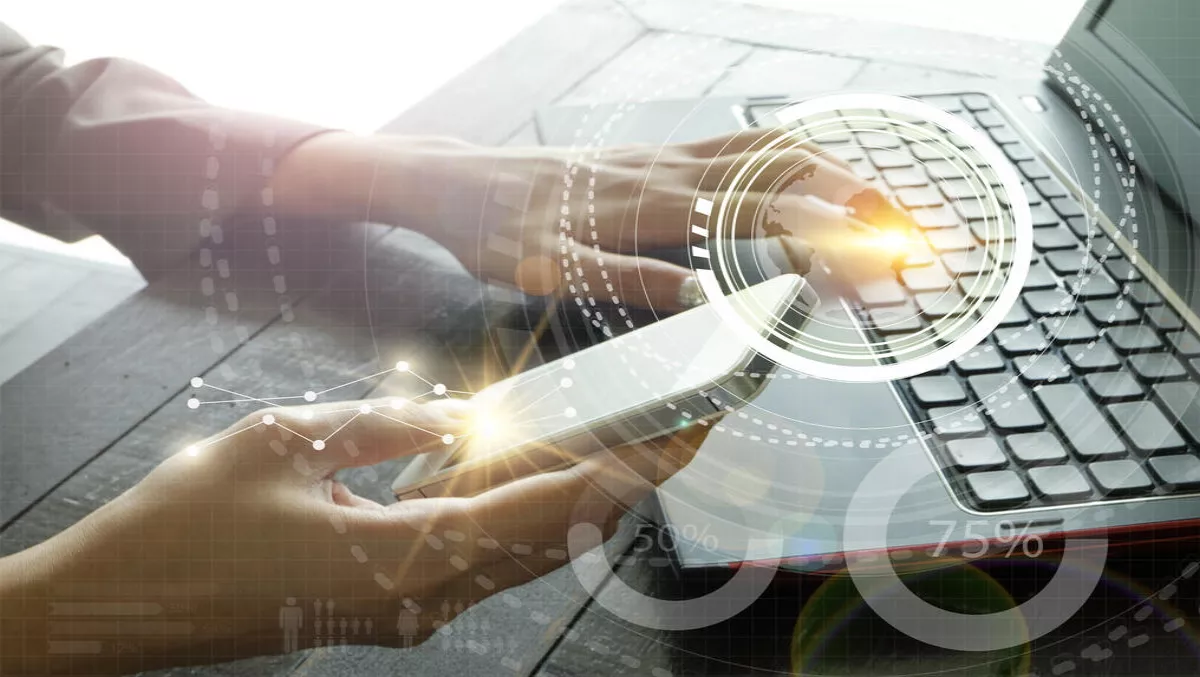 What Southeast Asia stands to gain from digital disruption
Global Interconnection is growing fast. And Southeast Asia (SEA) is close to the center of the digital storm.
According to a recent report from Bain - Co, over the last year, the number of digital consumers in SEA has surged 50% to 200 million, which has helped the region's internet economy balloon to more than US$50 billion.
With a large and growing market up for grabs, SEA has emerged as a key battleground for many industry titans – mostly from the U.S. and China.
The report points out that as SEA's digital ecosystem continues to grow and mature, there remains immense opportunity which will only grow on the heels of initiatives like China's One Belt, One Road, and will bring in extra infrastructure investment to the region and reshape the landscape.
The combination of a fast-growing digital user population and a fragmented market means that local players are successfully competing and gaining an edge on global names in certain sectors.
Supporting digital transformation with Interconnection
All these trends are driving the demand for Interconnection to support private data exchange between and among businesses in the region that are striving for digital transformation.
According to the Global Interconnection Index, published by Equinix, Interconnection Bandwidth in Asia-Pacific is expected to grow 46% per annum to reach 1,120 Tbps of installed capacity by 2020, approaching nearly a quarter (22%) of Interconnection Bandwidth globally.
As a leading carrier-neutral data center provider, Equinix is playing a key role in supporting growth and digital transformation in the diverse and thriving region of SEA.
We are supporting local players with Interconnection to new partners and customers. A good example is the host of networks and cloud service providers (CSPs) from across the region that have set up a presence in our Singapore data centers but then keep their data in-market.
This offers the best of both worlds – lower latency and faster processing via the Equinix hub with the ability to keep data in the local market in-line with legislation on data sovereignty in markets like Indonesia.
We are also bringing global brands to the region. With direct connections to key platforms, Equinix is supporting the growth of a thriving ecosystem in SEA.
Using Singapore as a hub, we are meeting the increased demand for cloud computing across the region.
For example, Telekom Malaysia, has a presence in the Equinix Cloud Exchange in Singapore. Thanks to this presence it can pull the traffic from, and directly to, global CSPs to support customers in Malaysia.
Thinking global, acting local
To support this rapidly growing market, we know it is essential to develop our presence in the region. The recent expansion of our Singapore data center SG2 is a proof of that.
SG2 offers rich Interconnection opportunities as one of the largest cloud pods in Asia and provides access to thriving and highly secure content, digital media, and enterprise ecosystems.
This expansion also addresses rising market demands for direct connections to leading CSPs, like Amazon Web Services, Google Cloud Platform, Microsoft Azure, and Oracle Cloud, through Equinix Cloud Exchange, advancing the region's cloud market and the overall digital economy.
In addition, the expansion of SG2 reinforces Singapore's position as Asia-Pacific's network hub – a gateway market for businesses looking to expand or make their first move into Southeast Asia.
By increasing the operational capacity of our data centers in Singapore, customers will have a greater choice for Interconnection to thrive at the digital edge in well-established business ecosystems.
Aiming at Indonesia
Indonesia is an important geography for many organizations, including Equinix. A recent study from the City Planning Program of the World Bank suggests that Indonesia will undergo the fastest rate of urbanization in Asia – ahead of even China and India.
Equinix has long recognized the importance of this market, building a partnership with DCI Indonesia and expanding our JK1 Jakarta data center early last year.
This second phase of development at JK1 is an indicator of Equinix's continued commitment to the region, where market demand from the cloud and financial sectors for world-class data center services is flourishing.
And, make no mistake – the opportunities are massive! According to a recent Frost - Sullivan report, Indonesia is expected to witness one of the fastest rates of cloud growth in the ASEAN region.
Meanwhile, our partnership with DCI has enabled Indonesian customers to access Microsoft ExpressRoute through private networks via secure and reliable connections.
This will help to address Interconnection issues for global cloud providers in Indonesia and accelerate global cloud adoption through private networks.
Article by Clement Goh, Equinix Blog Network