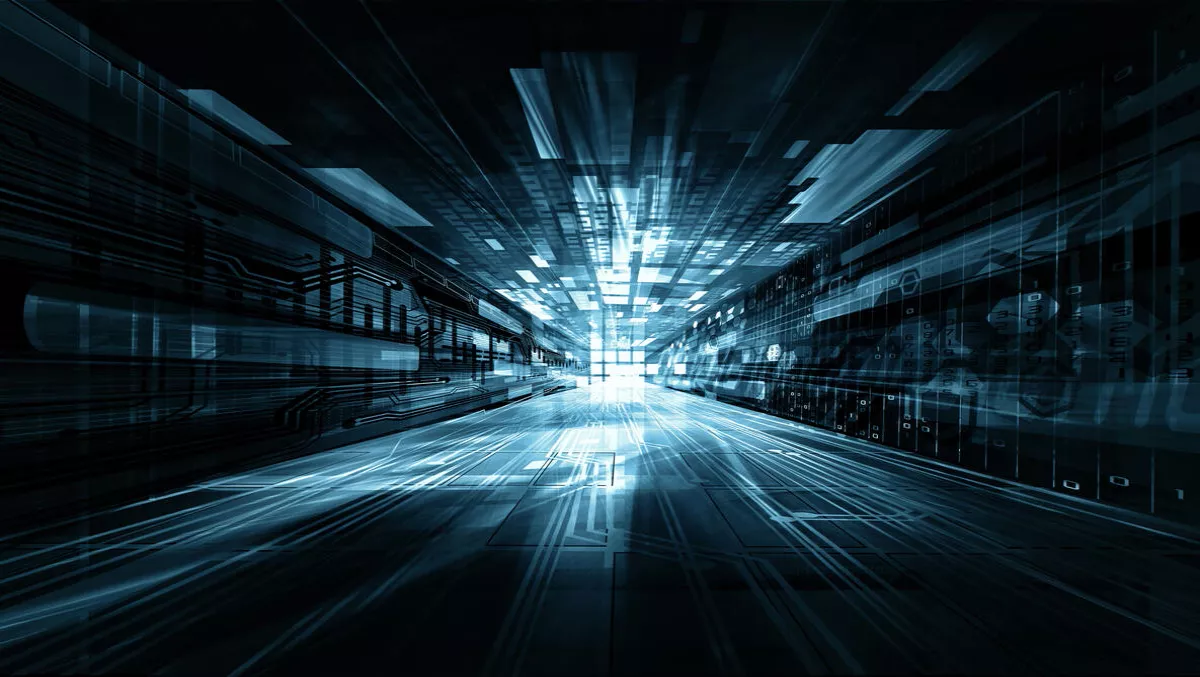 Why should you put digital IT at the edge
Change in information technology (IT) is good. It paves the way to innovation and invention. And the massive digital transformation that the world is now undergoing is changing the way we do business and how we will power the digital economy into the future.
For example, there are new global commerce and collaboration models where increasingly B2B companies are acquiring customers through blogs like this one, and providing customer support through social networks such as Facebook.
There are also new connectivity and data models to address the explosion of connected things and the data they produce. Cisco1 estimates the number of devices connected to IP networks will be three times as high as the global population in 2020.
And, the amount of IP data traffic travelling over global networks annually will reach 2.3 zettabytes (ZB) per year by 2020, up from 1.1 ZB in 2016. Much of this commerce, collaboration, connectivity and data needs to be interconnected at the digital edge, where it's all happening.
What's the digital edge?
The digital edge is where population centers (customers, employee, partners) and digital ecosystems (clouds, mobile, social networks, B2B partners) meet. It is where the physical and virtual worlds come together, as mobile connected devices interact with cloud services, and business processes integrate with social media services, all transferring increasing amounts of latency-sensitive data.
Unlike the traditional edge where IT services were centralized, the digital edge takes the shape of a distributed set of hubs in strategic locations with hybrid cloud IT services co-located in proximity to the people, clouds and data exchanges that digital business requires.
The digital edge is where everything digital is happening. People using or wearing smart devices live and work there. Data that requires real-time analysis is being created there, and media content is being consumed there, as everything from cars to cows now has embedded sensors.
To be able to access, manage and monetize all of this digital traffic, IT needs to be distributed to the edge, where connections and services can be localized and regionalized to meet the increasing demands of digital.
The 3 reasons to put digital IT at the edge
The are many reasons to put digital IT at the edge, but for now, we'll just focus on the three that represent the greatest impact on the performance and security of today's dynamic workloads.
Physics – Latency-sensitive workloads will always benefit from being closer to the people and things that need to access them, which is why localizing data traffic flow via distributed communications hubs can greatly improve performance and user quality of experience (QoE). By significantly reducing complexity and response time, direct, lower latency connectivity can deliver serious cost benefits. As performance and QoE increase, so does the "gravity" or attraction of more people and things and their density at the edge.
Volumes – Increasing digital volume and variety as more and different types of data are being produced requires that people, locations, clouds and data intersect in vendor-neutral colocations where there are multi-party, multi-service data flows and exchanges. By overlaying integration services within vertical (e.g., financial services, health care, media and entertainment) or horizontal (e.g., network, cloud, IoT) industry ecosystem exchange points, you can shorten the distance between the participants and accelerate collaboration and innovation.
Regulations – Security and control are two big reasons why digital IT needs to be at the edge. Data residency and new and existing regulations are compelling factors to keep data in state or in country, regardless of industry.
In addition, critical (in-band) data protection and security services just perform better when they are closer to the data and applications they are protecting. Overlaying a mesh of distributed security services within a colocation data center will help you create a logical, impenetrable protection zone around your data.
Blueprints for deploying digital IT at the edge
Taking digital IT to the edge does not have to be a difficult journey when you have the right guide. We have created four blueprints that enable you to deploy network, security, data and application IT at the edge. Each blueprint will instruct you in the following:
Network
Localize and optimize the traffic Segment the traffic flows Establish multi-cloud connectivity Offload internet traffic at the edge Connect to digital ecosystems
Security:
Establish boundary control
Create an inspection zone
Apply policy enforcement
Colocate identity and key management
Deploy security analytics and logging
Data:
Solve data cache placement
Distribute data repositories
Deploy edge analytics and streaming flows
Enable data exchange and data integration
Manage metadata and data pipelines
Applications:
Implement API management
Plumb for messaging
Apply distributed coordination
Deploy complex event processing
Integrate predictive algorithmic services
Article by Tony Bishop, Equinix blog network