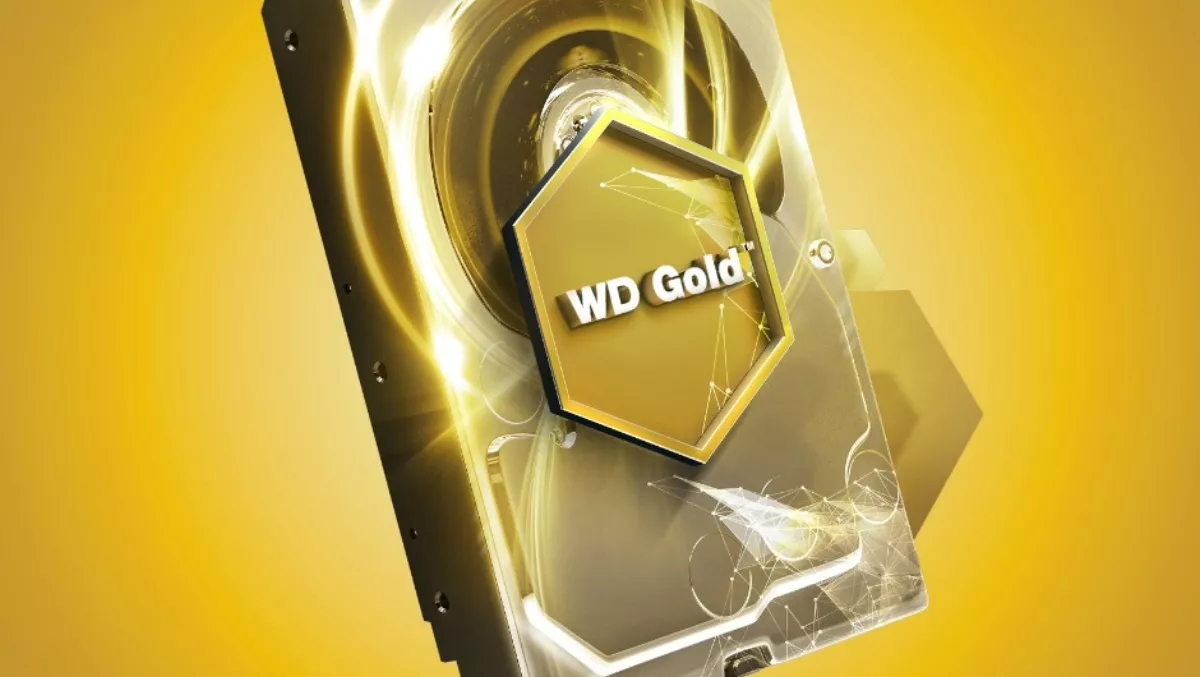 Western Digital goes gold with new data center drives
Western Digital has launched a new line of hard drives specifically for data centers, designed for a range of applications, from small and medium enterprise servers and storage to rack-mount data center servers and storage.
Brendan Collins, Western Digital president of product marketing, says the new WD Gold data center hard drives are 'another step in creating optimised drives for the markets we serve'.
The drives include a new high-capacity configuration of up to 8TB offering HelioSeal helium-technology for performance, 'ideal' capacity per square foot, power efficiency and low power consumption for data center environments.
Western Digital says the Gold drives feature an optimised design with an 8TB option that helps reduce the total cost of ownership of servers and storage systems.
The drives include new electronics to enhance power efficiency up to 15% Western Digital says, with the HelioSeal technology enabling up to 26% lower power consumption.
Western Digital says the drives also provide up to 18% sequential performance improvement over previous generation WD Re 4TB data center drives and up to 30% improvement in random write performance over previous generation WD Re 6TB drives through media-based cache.
The new lineup includes three models, with 4TB, 6TB and 8TB capacities.