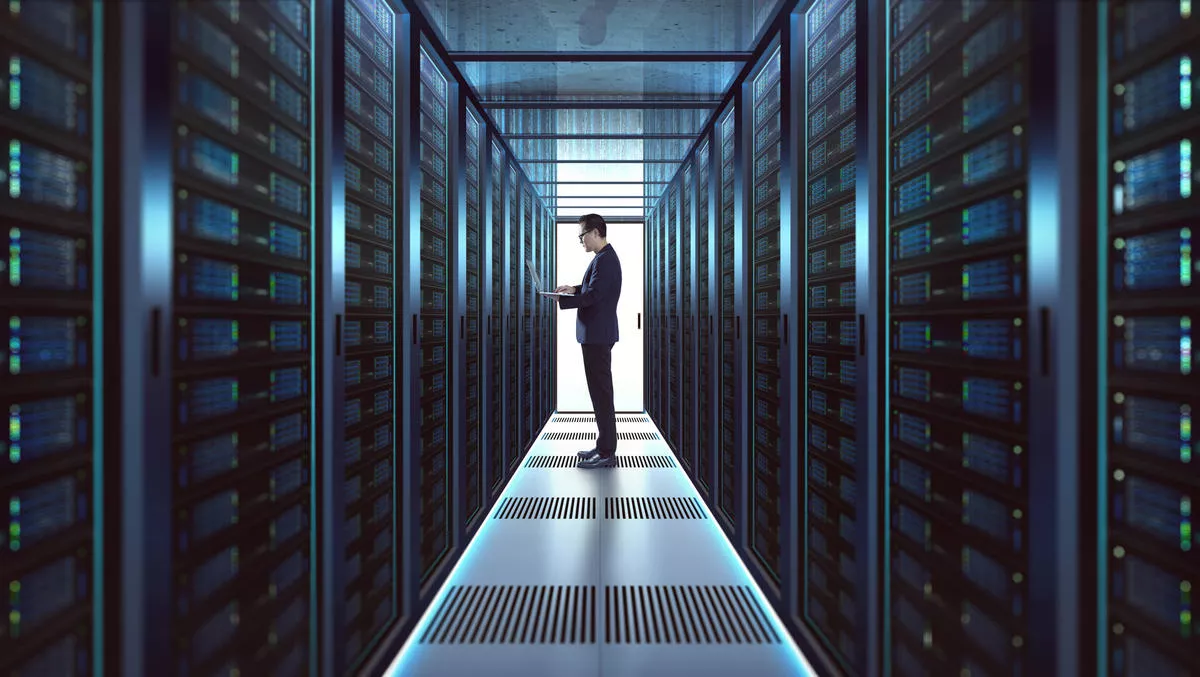 Webinar: The future of data centres in the face of climate change
FYI, this story is more than a year old
The COVID-19 pandemic has triggered an unparalleled acceleration in digital transformation and underscored the invaluable role of data centers in the face of global disruptions.
At the same time, there is rising awareness of the urgency to address climate change and decarbonise our economies. This is especially evident now as the APAC region is set to be the biggest market for data centers by 2021, with a total market size to be around US$28 billion by 2024 for colocation data centers, according to a new joint report from Digital Realty and Eco-Business.
Southeast Asia is a key player in the region, representing around 13% of the region's total market size, and so the spotlight has fallen on this area to lead when it comes to sustainable data centers.
In the report mentioned above — The Future of Data Centers in the Face of Climate Change — Digital Realty and Eco-Business explore the viable solutions available to help data center operators fight the rising tide of environmental challenges.
And Digital Realty has today announced a webinar which will be based around the report and its findings and insights regarding data center sustainability in the South East Asia region.
The webinar, which will take place on December 10, 2020, at 9 am SGT/HKT | 10 am JST/KST | 12 pm AEST, will explore topics based on:
Perspectives on the challenges in Southeast Asia faced by the data center industry
Experts' views on the most viable solutions
The impact of COVID-19
Attitudes toward sustainable data centers
Future outlook
The webinar will feature several key speakers crucial to the development of the region's data center infrastructure, as well as industry experts and commentators. The speakers include:
Infrastructure Masons chapter leader for Singapore Joshua Au
Joshua held many functions throughout his career, ranging from system architect, technical project manager, trainer, and operation manager.

He launched and maintained offshore projects for mobile carriers in the Asia-Pacific region, and currently involved in delivering a resilient and secure hosting environment for the scientific community and leader of the iMasons Singapore Chapter.
Schneider Electric vice president of cloud and service provider segment APAC, Paul Tyrer
Paul has held several senior positions across EMEA and APJ including, vice president of strategy and marketing for the international region, vice president for Australia - New Zealand, and others.
In these roles, Paul has been responsible for managing and growing the Schneider Electric business, whilst designing and implementing strategies and initiatives to support its clients and ecosystem partners.
Asia Cloud Computing Association executive director May-Ann Lim
May-Ann has extensive experience in public policy, technology policy development, and government relations communications across the Asia Pacific, and has worked with many global, regional, and local organisations such as APEC, ASEAN, PECC, the ACCA, and the Asia Internet Coalition (AIC), on thought leadership development, government outreach and stakeholder engagement efforts, such as the development of the ASEAN ICT Masterplan 2020.
Chang Tsann, Director, Dell Technologies Services
Chang currently leads a team of data center services presales to provide IT infrastructure product and solution implementation for Dell customers. He is also participating at various industry engagements, previously on The Green Grid and most recently on the Tropical Data Center program initiatives from IMDA.