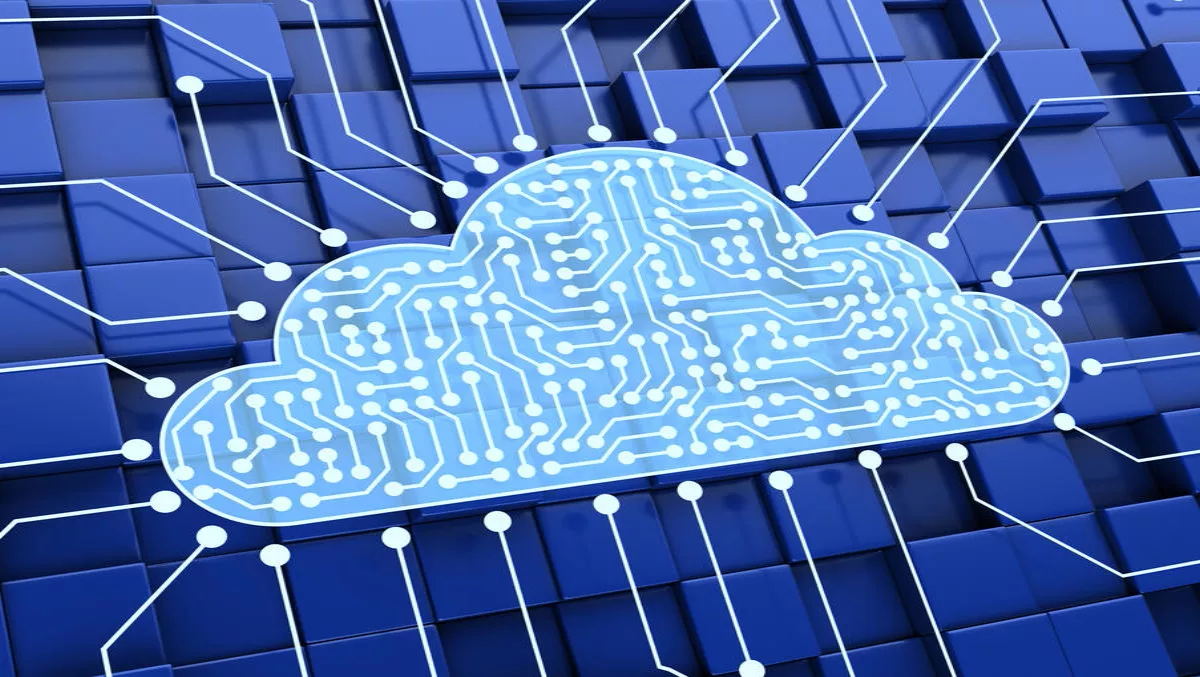 VMware updates vRealize cloud management offerings for software defined data centers
FYI, this story is more than a year old
VMware has released a range of updates across its VMware vRealize cloud management portfolio.
With the new releases, VMware aims to improve software-defined data center operations and accelerate application and infrastructure service delivery across hybrid clouds.
New offerings include VMware vRealize Operations 6.6, VMware vRealize Automation 7.3, vRealize Business for Cloud 7.3, vRealize Log Insight 4.5 and vRealize Network Insight 3.4.
VMware's new vRealize management capabilities for the software-defined data center and cloud help customers to address three common use cases: Intelligent operations, automated IT and DevOps-ready IT.
"VMware is committed to supporting our customers' digital transformation initiatives by helping them to modernise their data centers as well as integrate their public clouds," says Ajay Singh, senior vice president and general manager, Cloud Management Business Unit, VMware.
"These latest updates to our vRealize platform will help customers get more out of their hybrid cloud investments today, and put them on a path for cross-cloud management of applications and infrastructure regardless of where the workload is running.
The new vRealize releases aim so support the planning, management and scaling of software defined data centers with a range of intelligent operations. According to VMware, new vRealize features include:
Automated, Proactive Workload Placement: vRealize Operations 6.6 adds substantial new intelligence to workload placement decisions to fully automate workload balancing across clusters and datastores based on business imperatives, including ability to schedule rebalancing in a convenient maintenance window.
This release will also feature predictive Distributed Resource Scheduler (pDRS) combining analytics from vRealize Operations with VMware vSphere DRS to predict anomalies and act before contention occurs.
VMware vSAN Operations Management: vRealize Operations 6.6 will deliver native vSAN management and monitoring and will no longer require a separate download and installation of a management pack. Capabilities include capacity and time remaining, dedupe and compression savings, and reclamation opportunities for hyper-converged infrastructure (HCI) solutions powered by vSAN.
Additionally, the new release will also enable centralised management of multi-site and stretched cluster vSAN environments with advanced troubleshooting, proactive alerting and visibility from VM to disk.
Combined Operational and Business Insights: The new release will bring vRealize Business for Cloud 7.3 as a tab in vRealize Operations 6.6 for new insights that show how capacity utilisation drives cost efficiencies by combining operational and cost metrics. New vRealize Business for Cloud 7.3 aims to improve insight into the complete costs of AWS and Microsoft Azure instances alongside VMware-based private cloud costs.
Cross-Cloud Security and Networking Management: vRealize Network Insight 3.4 will introduce support for Amazon Web Services (AWS) networking and security to enable users to plan security by AWS Virtual Private Cloud and AWS tags. Customers will be able to add AWS EC2 VMs to user-defined applications for micro-segmentation planning and troubleshooting traffic in AWS.