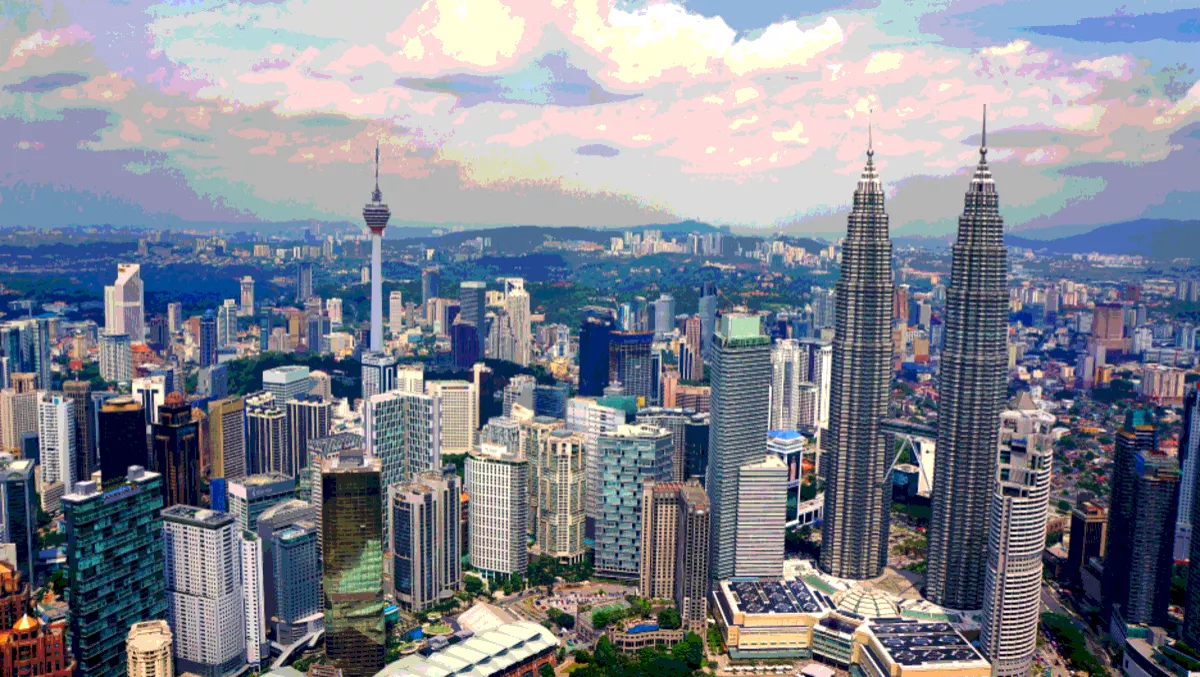 VMware launches virtual cloud network to boost Malaysia's digital adoption
​VMware revealed its plans for the 'future of networking' at its recent annual Evolve Forum held in Kuala Lumpur.
The company wants to accelerate digital adoption in Malaysia, and plans to do so with the launch of its new Virtual Cloud Network, a new approach that VMware asserts will empower businesses within the country to achieve their digital transformation goals in an increasingly complex environment.
According to the Malaysia Department of Statistics, as of 2017 the country has an internet penetration of 85.7 percent with an increasing number of users preferring to use mobile phones and devices to access the internet.
Frost - Sullivan has forecast that as early as 2020 there will be 280 million 5G subscribers across Asia Pacific, and VMware says this will be key enabler for a more interconnected world.
"Everything of value is connected to and through the network. This is accelerated through the increasing use of IoT, 5G, AI, and other emerging technologies as Malaysians are showing an increasing preference for using mobile devices in addition to desktop and laptop computers," says VMware SEAK vice president and managing director Sanjay K. Deshmukh.
"To be future-ready and leverage this opportunity, businesses in Malaysia need to be equipped with the right network foundation.
VMware says given applications and data are now residing everywhere, it's no longer feasible for companies to rely solely on a hardware-based networking within their data center to run their business. The Virtual Cloud Network has been designed to enable businesses to create an end-to-end software-based architecture that can provide services to applications and data regardless of where they are located.
The Virtual Cloud Network can operate at global scale from edge-to-edge and deliver consistent, pervasive connectivity and intrinsic security for apps and data.
"A digital foundation built on VMware, enables organisations to flex and harness new technology at the speed which it evolves without disrupting business operations. Today, I'm excited to announce the software-defined Virtual Cloud Network, a new network approach for the next 20 years that will provide organizations with a robust and more secure connected infrastructure," says Deshmukh.
According to the company, the Virtual Cloud Network effectively delivers an everything-to-everything connected architecture, that provides a common operating model delivering multi-cloud networking, security, and management capabilities across private data centers, public clouds, telecommunications networks, branches, and endpoints.
The cybersecurity of the network is a big factor, as the number of cases reported to the Malaysia Computer Emergency Team (MyCERT) has more than doubled over the last years. Hence why VMware has a portfolio of networking and security solutions for apps and data across private data centers, cloud and multi-cloud.
"Powerful applications are now critical in sharpening a business' competitive edge or to boost up the quality of public sector services. As Malaysia steps up its digital adoption rate, we are committed to equipping organisations here with the best solutions to ramp up their innovation and productivity in an environment that will only get more competitive," concludes Deshmukh.