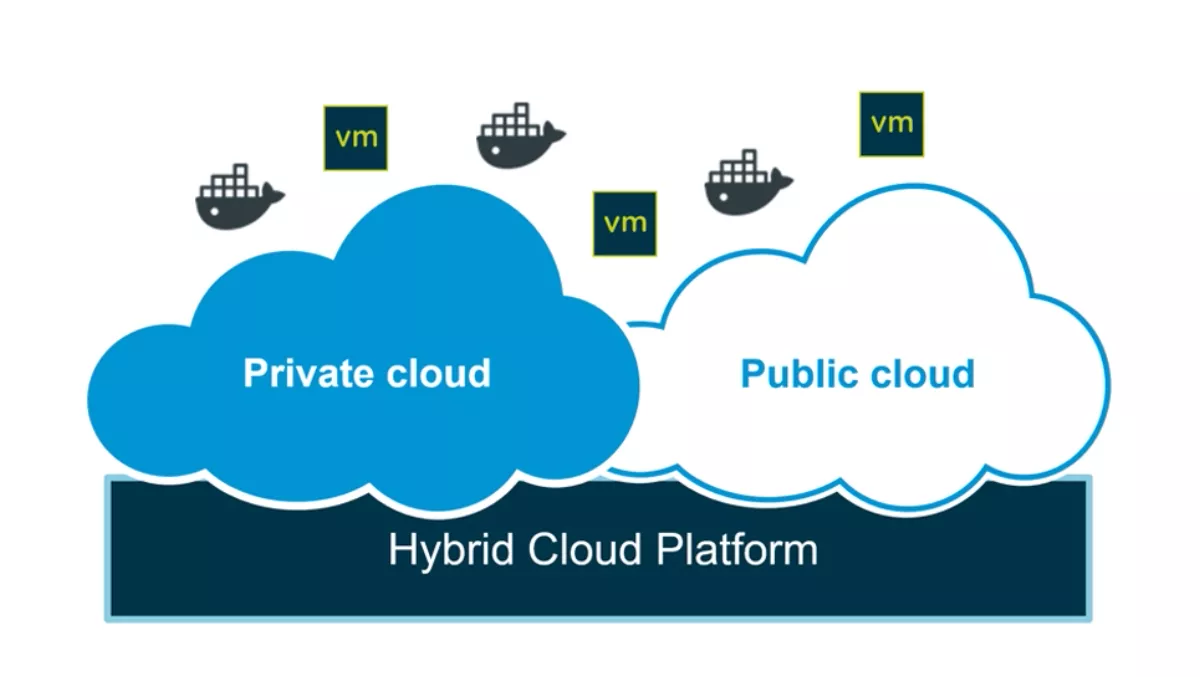 VMware introduces update for integrated hybrid cloud platform
Wed, 6th Dec 2017
FYI, this story is more than a year old
VMware today unveiled VMware Cloud Foundation 2.3, which will be the latest release of its integrated hybrid cloud platform.
VMware Cloud Foundation 2.3 introduces integrated cloud management platform (CMP) capabilities that will provide customers with a simplified path to building a hybrid cloud based on consistent infrastructure and operations.
The platform will deliver management and provisioning of compute, network, storage and application services at scale across hybrid cloud environments via integrations with VMware vRealize Automation, vRealize Operations and vRealize Log Insight.
In response to the ever-increasing demand for faster innovation, customers are embracing more agile, service-oriented IT models that rely on both private and public clouds.
In a 2016 VMware customer survey, 60% of enterprise customers polled stated they are using a public cloud.
VMware Cloud Foundation delivers to customers a direct path to the hybrid cloud by providing them a common infrastructure that can be deployed on-premises or run as a service from the cloud with a consistent operational experience across clouds.
VMware cloud foundation 2.3 to deliver IT service provisioning for the hybrid cloud Expanding VMware Cloud Foundation to include cloud management functionality will provide enterprises with a hybrid cloud platform featuring a consistent operational model and the freedom to run traditional or cloud-native applications without re-writing them.
Through VMware SDDC Manager, VMware Cloud Foundation will automate the deployment and configuration of vRealize Automation, vRealize Operations and vRealize Log Insight as part of the platform's standardized architecture.
This will help enterprises achieve faster time to value.
The integration of VMware Cloud Foundation and vRealize Automation will help customers to achieve greater business agility by automating application and infrastructure service delivery via self-service capabilities and Day 2 operational capabilities across a hybrid cloud. Customers will be able to model complete application and infrastructure stacks in the form of blueprints that include compute, storage, networking, and security resources along with all of the relationships that bind them together.
The intelligent operations delivered by the combination of vRealize Operations and vRealize Log Insight will help enterprises to plan, manage and scale their hybrid cloud deployments with confidence.
Additionally, VMware Cloud Foundation 2.3 will introduce heterogeneous server support (different server models) within a single rack as well as the ability to select specific servers for each workload domain.
This combination of new features will provide enterprises with increased flexibility by enabling them to tailor their environments specifically to the needs of their applications. Additionally, support for varied hardware will enable IT departments to achieve greater ROI on existing hardware.
VMware Cloud Foundation provides a complete set of software-defined services for compute, storage, network and security, and now cloud management.
Its built-in, automated lifecycle management simplifies the administration of the software stack from initial deployment to patching and upgrading.
VMware Cloud Foundation is available for on-prem deployment or consumed as a service in the public cloud via VMware Cloud on AWS, IBM Cloud for VMware Solutions, CenturyLink, Fujitsu K5, OVH and Rackspace Private Cloud powered by VMware.
Growing Partner Ecosystem and Momentum
VMware Cloud Foundation provides customers choice among a broad and growing ecosystem of compatible turnkey integrated systems, certified server options and public cloud services.
This summer, several partners unveiled new services, solutions and systems powered by VMware Cloud Foundation including:
Dell EMC VxRack SDDC, the easy and fast way to stand up a VMware-based, rack-scale software-defined data center environment, is now powered by the latest VMware technologies, including VMware Cloud Foundation, making it up to 80 percent more efficient at scale, providing more resources for applications with a single management cluster for the entire system CenturyLink introduced CenturyLink DCC (Dedicated Cloud Compute) Foundation, a fully private service based on VMware Cloud Foundation and high-performance HPE ProLiant servers Fujitsu will deliver VMware cloud solutions as a service on the Fujitsu Cloud Service-K5-powered by VMware Cloud Foundation in addition to Fujitsu Integrated System PRIMEFLEX for VMware Cloud Foundation for on-prem environments Hitachi Vantara disclosed plans for a new Unified Compute Platform rack-scale (UCP RS) product based on VMware Cloud Foundation Rackspace is delivering Rackspace Private Cloud powered by VMware, built on VMware Cloud Foundation, which helps customers reap the benefits of the software-defined data center in a solution that is delivered as a Service and fully managed by Rackspace
Additionally, VMware and Intel collaborated to deliver the capabilities of the Intel Xeon Scalable processors to VMware Cloud Foundation 2.3, and are working together to offer mutual enterprise customers a fast, easy and optimized way to build on-premises environments based on VMware Cloud Foundation.
Intel Select Solutions for VMware Cloud Foundation will offer verified configurations from major OEMs for running VMware Cloud Foundation.
Intel Select Solutions include Intel Xeon Scalable processors and other integrated Intel technologies to help customers achieve top performance, security, and reliability for traditional and containerized workloads and hybrid clouds.
Intel Select Solutions for VMware Cloud Foundation will be available in the first half of 2018.
VMware Cloud Foundation is gaining traction with global enterprise and commercial customers with large data centers looking to achieve the benefits of a hybrid cloud. Customers who deploy VMware Cloud Foundation can achieve the following benefits when compared to legacy hardware-defined data centers:
Up to 6-8 times faster time to market by eliminating complex processes around system design, testing, bring-up, and configuration
Increase admin productivity by up to 2x by automating Day 2 operations such as patching, updates, and monitoring
Reduce overall total cost of ownership (TCO) of private cloud deployments by up to 30-40%
Deploy workloads with portability between private and public clouds
Eliminate hardware costs when consuming as a service from the public cloud
A growing number of customers have adopted VMware Cloud Foundation to accelerate time to market, de-risk deployment, lower TCO, and/or future-proof their infrastructure.