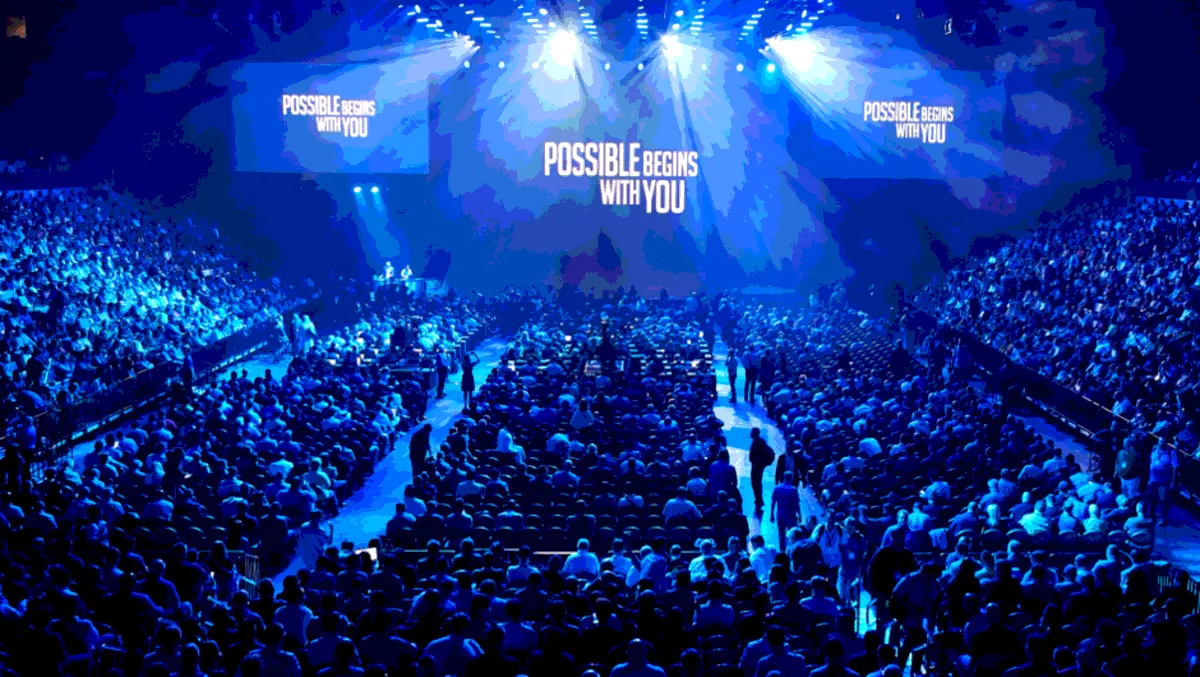 VMware Cloud on AWS steps on the gas for global expansion
VMware's global cloud operations have accelerated in recent times.
Speaking at VMworld Europe 2018, the company shared the continued expansion of VMware Cloud on AWS around the world, with expected additional new regions forthcoming in AWS EU (Ireland), AWS West (North California), and AWS East (Ohio) in Q4 2018.
The company also unveiled new capabilities for this hybrid cloud services with the goal to allow customers to better protect and secure applications and virtual desktops.
"The worldwide footprint of VMware Cloud on AWS continues to grow. For the first time we're launching in multiple regions simultaneously while continuing to drive innovation into our global data centers," says VMware Cloud Platform Business Unit senior vice president and general manager Mark Lohmeyer.
"VMware Cloud on AWS is becoming the preferred environment for customers migrating VMware-based workloads to the cloud. And with more than 200 partners achieving solution competency in just six months, the industry support is stronger than ever. With today's launch we're giving our customers an even stronger hybrid cloud solution to support their most demanding application needs, with the enhanced security and scale they require.
As the name suggests, VMware Cloud on AWS is a joint venture from the two companies that enables customers to deploy applications in this environment and benefit from disaster protection and optimised access to AWS services.
"Our VMware Cloud on AWS customers are able to uniquely migrate applications such as SAP, Oracle, and SQL Server between and across SDDCs and availability zones faster and more securely than ever before with the use of VMware HCX, VMware vMotion, and VMware NSX integration with AWS Direct Connect," says Amazon Web Services EC2 Windows Enterprise Workloads vice president Sandy Carter.
"AWS is thrilled to be part of this high-performance and secure cloud solution that takes advantage of a Virtual Cloud Network to accelerate cloud and workload migration, as well as application hybridity, with no additional HW cost.
The company asserts given its continued expansion to additional AWS regions as well as new migration and portability capabilities, customers will now be able to more rapidly and reliably migrate applications and extend data centers to the cloud.
The map below shows VMware's roadmap moving forward for further expansion throughout AWS regions.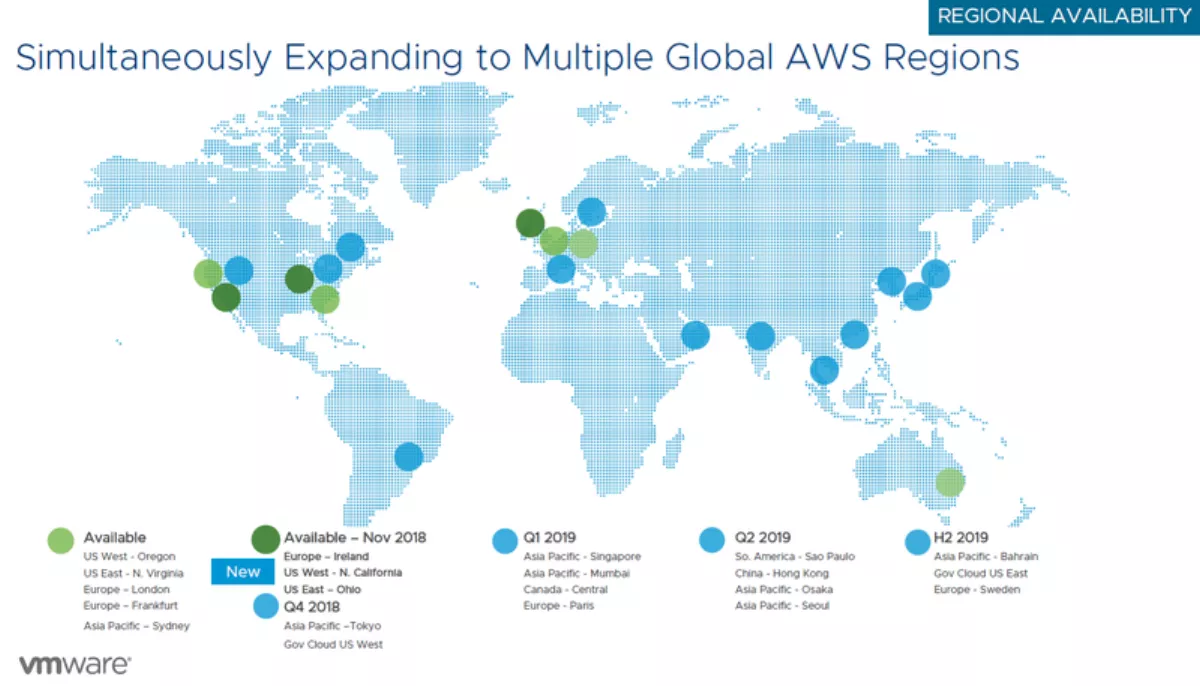 VMware also announced new in-product support for VMware Cloud on AWS that provides access to channels and resources, including Chat with Support, Manage Support Requests, Community Support and Intelligent Search, from directly within their VMware environment.
There have been further advancements to disaster recovery as a service (DRaaS) for VMware Cloud on AWS, with the company asserting customers will benefit from automated orchestration, failover, and failback capabilities, reducing secondary disaster recpvery site costs, accelerating time to protection, increasing business resilience, and simplifying disaster recovery operations.
On the topic of disaster recovery, VMware announced that Site Recovery will double in scale to 1,000 VMs per SDDC, reducing the overall cost and operational overhead for protecting large scale environments. The company also teamed up with Dell EMC to combine Dell EMC VxRail with VMware Site Recovery for comprehensive push button failover to VMware Cloud on AWS.