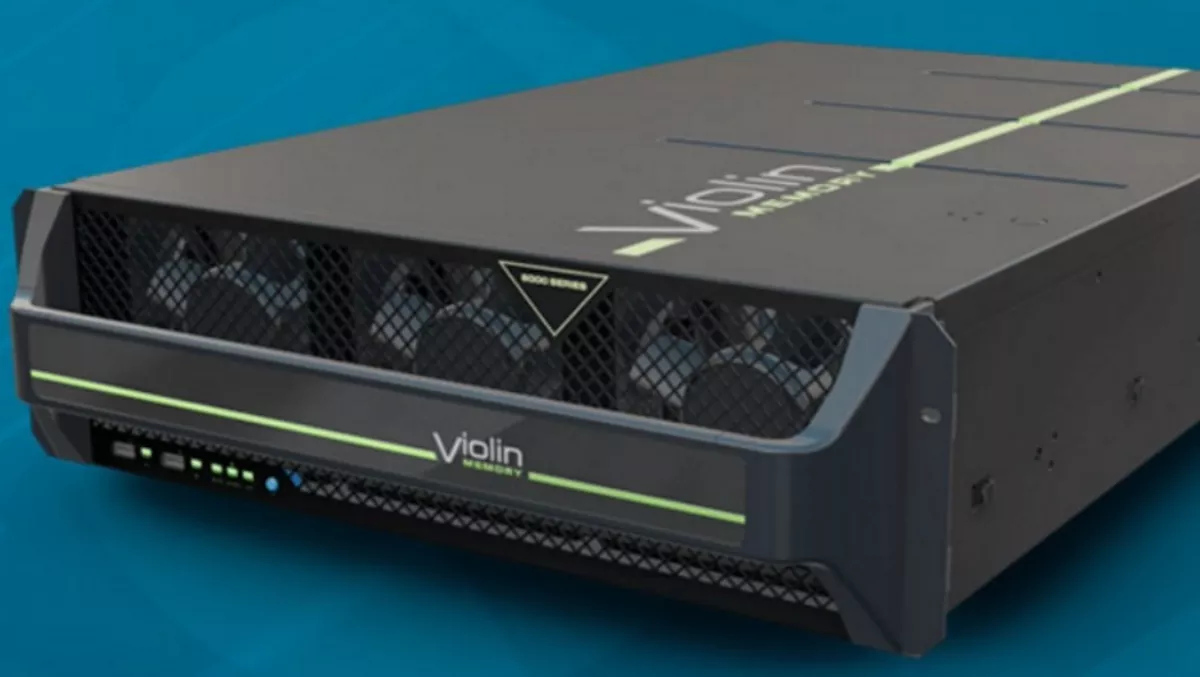 Violin Memory flash storage makes sweet music for data center
Violin Memory's flash storage platform has been deployed for a major global financial services company – though the vendor is remaining quiet as to who exactly the customer is.
The deal will see Violin's Flash Storage Platform (FSP) 7300 arrays deployed for the second phase of a data center build out to increase responsiveness to equity traders.
Violin says the firm is reaping the performance benefits of flash storage across its operations after expanding on its previous first stage, which saw the company replacing its legacy disk-based arrays with Violin's 6000 All Flash Arrays to provide high throughput for all critical Tier 0 workloads used to make real-time equity trading recommendations.
The current second phase build out extends the company's investment in flash storage, utilising the Flash Storage Platform to broaden performance benefits for Tier 1 primary storage workloads which historically ran on disk.
Violin Memory says its 'pay as you grow' model, which enables customers to align their storage investment with capacity as it is consumed, was a key financial driver for the customer.
Kevin DeNuccio, Violin Memory chief executive, says flash storage's speed equates to money in a financial trade, with financial services creating a myriad of applications in which every enterprise resource must respond with no perceptible delay.
"In this case, the firm's traders are 'consuming' multiple real-time feeds of market data and analysing those feeds to make smart, instant trading decisions," DeNuccio says.
"With the critical need for their analytics to be bulletproof, they have deployed the most reliable and fastest storage underlying their trading and investment decisions, and utilitsing Violin's flash storage foundation equates to money in a financial trade.