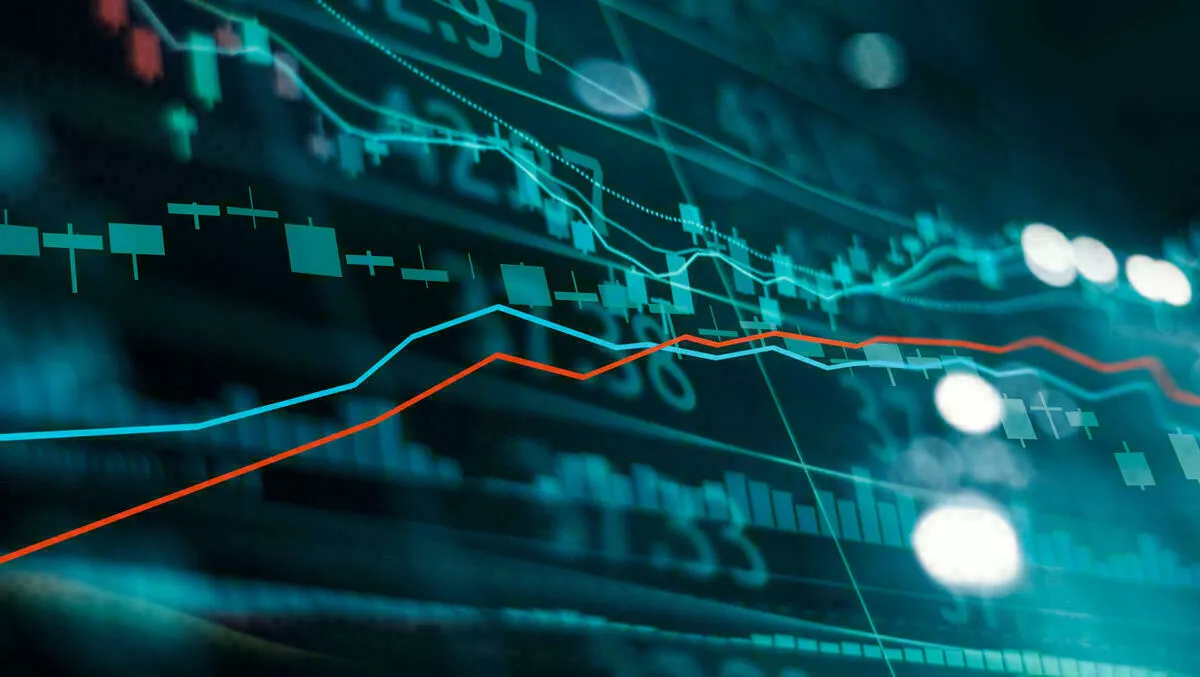 Vertiv to go public on New York Stock Exchange
Mon, 16th Dec 2019
FYI, this story is more than a year old
Vertiv is going public on the New York Stock Exchange (NYSE), thanks to a merger with a special purpose acquisition company called GS Acquisition Holdings (GSAH).
The merger, which is co-sponsored by affiliate of The Goldman Sachs Group and David M. Cote, allows Vertiv to become a publicly traded company for the first time.
Mr Cote is currently CEO of GSAH and Honeywell. He will now serve as Vertiv's executive chairman, supported by the existing management team as led by CEO Rob Johnson.
The acquisition will be worth approximately US$5.3 billion upon closing. The company's public name will also be changed to Vertiv Holdings Co.
"Platinum Equity, Rob Johnson and his team have done a tremendous job over the last several years positioning Vertiv for long-term success," comments Cote.
"The Company is exactly the asset we were looking for, with a great position in a good industry, products differentiated by technology, strong organic and inorganic growth potential, and opportunities for sustained improvements over time. Taken together, I am delighted with the near- and long-term prospects for Vertiv and the opportunity this represents for shareowners.
Johnson adds that the transaction enables Vertiv to accelerate its growth, innovation, and focus on ever-evolving customer needs.
"Our partnership with David, who has a proven track record of driving operational improvements and shareholder value, will further enhance our trajectory as we look to capitalise on our strong foundation in a growing industry.
Upon completion, it is expected that, subject to various purchase price adjustments and any redemptions by the public stockholders of GSAH, Platinum Equity will hold approximately 38% of Vertiv Holdings Co and the sponsor (including Cote and affiliates of The Goldman Sachs Group, Inc.) will own approximately 5% of Vertiv Holdings Co.
In addition to the approximately $705 million of cash held in GSAH's trust account, additional investors (including affiliates of Mr. Cote and affiliates of The Goldman Sachs Group, Inc.) have committed to participate in the transaction through a $1.239 billion private placement.
After giving effect to any redemptions by the public stockholders of GSAH, the balance of the approximately $705 million in cash held in GSAH's trust account, together with the $1.239 billion in private placement proceeds, will be used to pay $415 million cash consideration (subject to certain adjustments) to Vertiv stockholders, pay transaction expenses and reduce Vertiv's existing indebtedness to up to 3.6x 2019 estimated pro forma Adjusted EBITDA.
The remainder of the consideration payable to the stockholders of Vertiv will consist of shares of GSAH common stock.
Goldman Sachs - Co. LLC acted as lead placement agent and exclusive financial advisor to GSAH. J.P. Morgan Securities LLC acted as financial advisor to Vertiv. Skadden, Arps, Slate, Meagher - Flom LLP acted as legal advisor to GSAH. Morgan, Lewis - Bockius, LLP and Gibson, Dunn - Crutcher LLP acted as joint legal advisors to Platinum Equity and Vertiv.