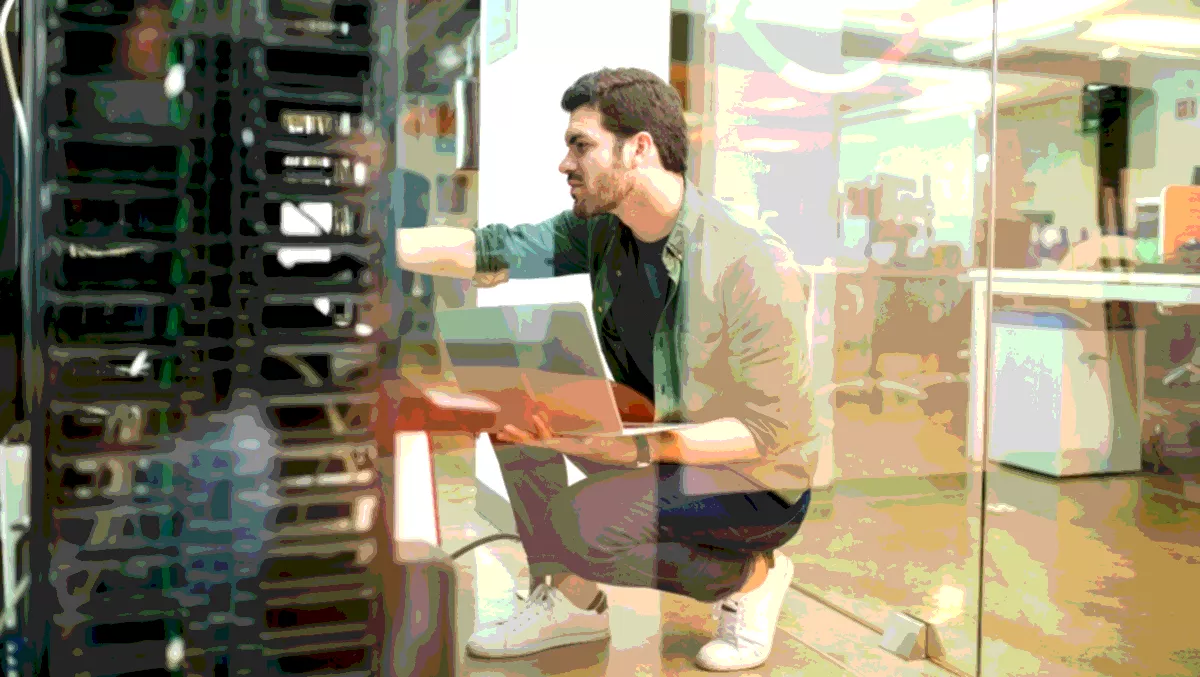 Vertiv's 5 most noteworthy data centre trends for 2019
It's that time of year again when retailers make billions of dollars from a fat man in red and trends for the coming year begin flooding in.
Vertiv today shared its top five trends for the year ahead, with particular focus on edge computing being the 'epicentre' of innovation in the data center space.
"Today's edge plays a critical role in data center and network operation and in the delivery of important consumer services," says Vertiv CEO Rob Johnson.
"This is a dramatic and fundamental change to the way we think about computing and data management. It should come as no surprise that activity in the data center space in 2019 will be focused squarely on innovation at the edge.
Without further ado, here are Vertiv's top five trends:
1. The edge becomes simplified
According to Vertiv, already we are seeing a convergence of a simpler and more self-sufficient edge of the network with broader industry and consumer trends, which include the IoT and the imminent 5G networks to fuel powerful computing closer to the end-user.
Intelligent infrastructure systems with ML capabilities working in parallel with cloud-based analytics are revolutionising edge computing. The result being a more robust and efficient edge of the network with enhanced visibility and self-healing capabilities that requires limited active management.
2. Big changes to the workforce
Vertiv says we're in the midst an interesting time as a large portion of the workforce is aging into retirement while training programs are lagging behind the data center and edge revolution, creating staffing challenges for data centers around the globe.
Next year, organisations will begin to alter the way they hire data center personnel by stepping away from traditional training programs and moving towards more agile, job-specific instruction done in-house with a focus on the edge.
Furthermore, businesses will take advantage of intelligent systems and machine learning to simplify operations and increase productivity.
"In this fast-paced sector very much predicated on the new, it is evident that a shortage of talent with specific skill sets is one of the imminent challenges we face as an industry," says Vertiv EMEA president Giordano Albertazzi.
"Intelligent infrastructure management systems will help meet that shortfall, but there also needs to be an orchestrated effort by the private and public sectors to develop the breadth of skills required to address the disruptive changes ahead.
3. UPS systems become smarter
Next year will see the emergence of new battery alternatives that will enable the broad adoption of UPS systems that are capable of more elegant interactions with the grid.
Vertiv says in the short term this will result in load management and peak shaving features, while in the long term organisations will be using some of the stored energy in their UPS systems to help the utility operate the electric grid.
While static storage of all that energy has long been seen as a revenue generator waiting to happen, Vertiv expects it to happen next year with mainstream applications.
4. Normalisation
While the data center remains far too complex to leverage a full-fledged standardisation of equipment, Vertiv says there is interest on two fronts – standardisation of equipment components and normalisations across data center builds
This is being fuelled by the growing demand for consistent architectures and equipment types to reduce equipment costs, shorten delivery and deployment timelines, and simplify service and maintenance.
5. Innovations in processors and cooling
Vertiv says advanced applications like facial recognition or data analytics are causing a relentless rise processor utilisation rates, which has created the need for innovative approaches to thermal management.
Traditionally used most often in high performance computing configurations, Vertiv expects direct cooling at the chip – where the processor or other components are partially or fully immersed in a liquid for heat dissipation – to become a viable solution for broad adoption.
Benefits include better server performance, improved efficacy in high densities, and reduced cooling costs.
Vertiv Australia and New Zealand managing director Robert Linsdell says his regon creates a unique case and one that other countries could learn from.
"As always, Australia and New Zealand's need to get the edge right is greater than most – we have a highly-disperse geography and many of our primary and resurging industries such as mining and manufacturing aren't done in cities with access to centralised data centers," says Linsdell.
"They're in far-flung destinations where even basic connectivity can be poor or absent. The only way to harness the power and benefits of IoT and smart city applications in these areas is through edge computing and we need further investment in this area to make sure technology expectations among customers, staff and businesses are met across the region.