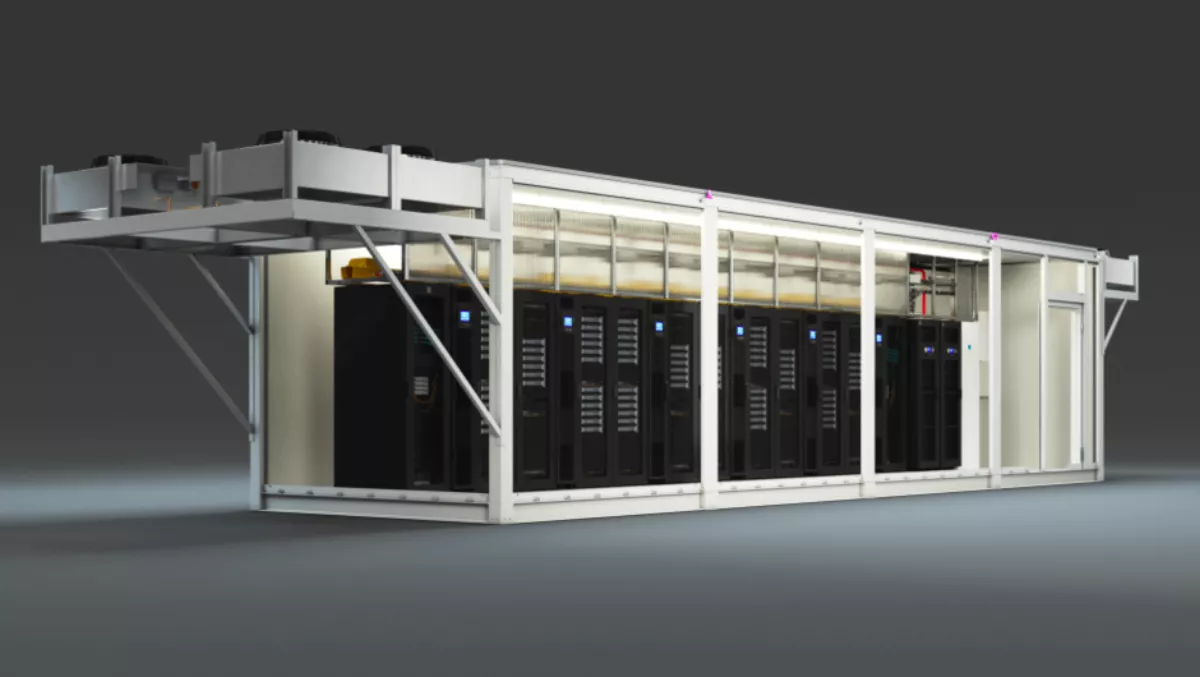 Vertiv reveals new 'plug-and-play' data centre options
By Newsdesk
Tue, 22nd Jan 2019
FYI, this story is more than a year old
Agility is the name of the game at the moment and it's one that Vertiv is obviously looking to cater to.
The company has announced an extension of its modular data center capacity with two product families intended to provide customers more simplicity, efficiency, and – you guessed it – agility when deploying data center capacity from the core to the edge of the network.
Vertiv SmartMod, SmartMod MAX, and Power Module have now been launched in Europe, Middle East, and Africa (EMEA), with availability in other global regions expected later this year.
Vertiv vice president of Global Solutions in EMEA Viktor Petik says the new solutions are tailored to meet the increasing demand for prefabricated modular (PFM) data center form-factors that can complement or in some cases completely replace traditionally constructed facilities.
There is increasing demand for agile data center infrastructure – both in terms of whitespace and power – which can be rapidly deployed, with the same consistent design, across multiple regions" says Petik.
"With SmartMod and Power Module, Vertiv is building on its proven track record of designing customised modular data centers for customers all over the world and is now able to augment that capability with the additional benefits of standardisation, cost certainty and a common user experience.
Stats back up Vertiv's investment into the PFM sector, as analysts from 451 Research believe the market is expected to expand at five-year compound annual growth rate (CAGR) of 14.4 percent through 2021 when it will reach US$4.4 billion.
"PFM methodology is becoming the preferred way to expand and build new data center capacity, turnkey or critical subsystems. Underpinned by industrial processes, it has distinct advantages in terms of quality control, installation speed and build consistency" says 451 Research principal analyst Daniel Bizo.
First off, the SmartMod series is a fully self-contained ready-to-order prefabricated modular (PFM) product range that Vertiv says will enable data center whitespace to be added with substantially less on-site installation required compared to traditionally-built data center.
Vertiv's 'plug-and-play' approach not only cuts the time to firing up the data center to just a few days instead of weeks or months, but the company says it also reduces the potential for quality issues as all the components are pre-integrated and tested off-site.
SmartMod has been made available in a configurable range of IT load capacities from two to twelve racks (600mm or 800mm), up to 90 kW of IT load and redundancy architectures up to 2N.
Optional add-ons include varying Liebert APM uninterruptible power supply backup times and electrical and cooling redundancy schemes. For those requiring more capacity, the SmartMod MAX consists of around twice the capacity of the main SmartMod product range, with up to kW of IT load and 24 racks.
Now for the Vertiv Power Module, a family of offerings encompassing integrated power infrastructure.
It features a weatherproof and transportable enclosure that protects the internal components that include high performance UPS Liebert EXL S1 and batteries. It also has a dedicated Liebert PDX thermal management system that is said to ensure the equipment maintains optimal operating conditions to extend its life.
Vertiv says it's designed to be deployed in new or existing facilities that need to flexibly scale-up power distribution and resiliency – it can also be deployed outside an existing facility without taking up floor-space that can be used for IT equipment.
It's available as a system rated up to 600 kVA of UPS-protected power for scalable and modular systems and up to 1200 kVA for fixed capacity systems.