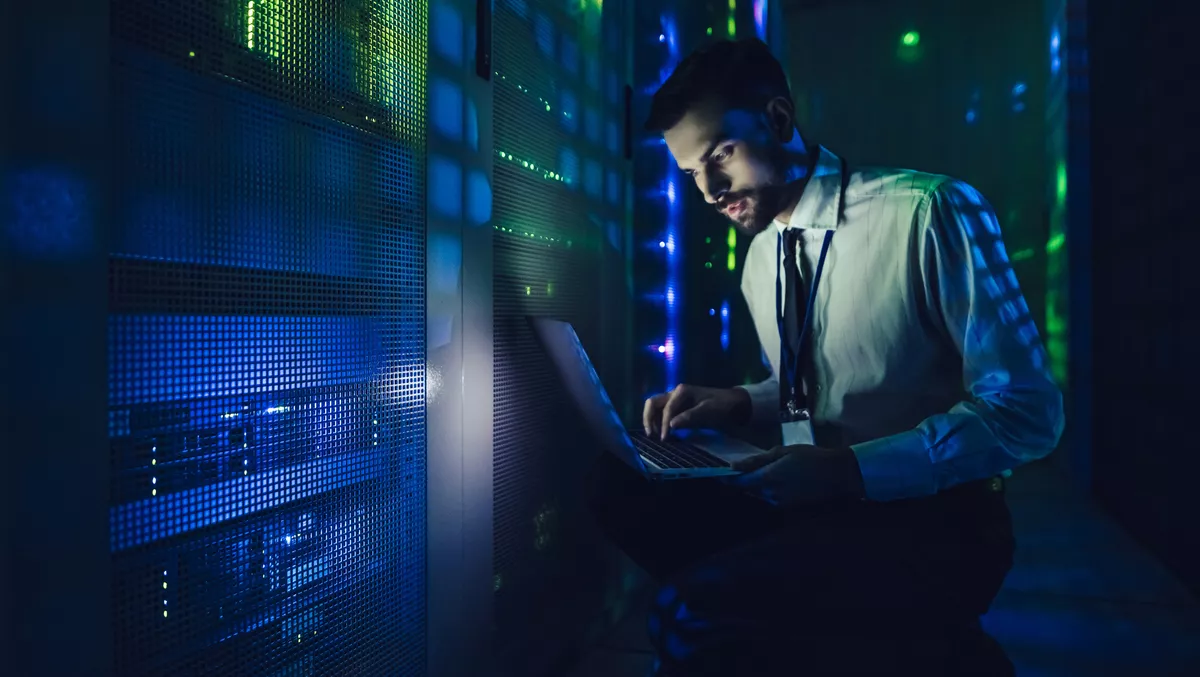 Vertiv releases update to Smart InfraSight platform
Vertiv has unveiled an update to its Smart InfraSight data centre management platform, featuring improved intelligence and the ability to manage multiple IT devices.
Vertiv Smart InfraSight is a web-based software that simplifies managing multiple IT devices by offering centralised monitoring and intelligence.
The offering is now available throughout Asia and is also designed to improve the company's integrated micro data centre product range and foster stronger analytics and multi-site management capabilities in managing edge infrastructure.
Smart InfraSight provides access and power consumption information through serial and IPMI connection on an enhanced single, intuitive dashboard that closes the crucial gap between a data centre's IT equipment and facilities infrastructure.
Vertiv combines engineered gateway appliances with Smart InfraSight software and professional services as a platform to protect the data centre investment, notifying users globally when an issue is detected and affording them the means to remediate the problem quickly by providing more helpful information.
In addition, Vertiv's Smart InfraSight centralises managing and monitoring uninterruptible power supply (UPS) and thermal management performance, as well as environmental monitoring, humidity and security; all shared with 3D visuals for better team visibility.
"With the latest upgrade to the Vertiv Smart InfraSight, IT managers now have broader input of information from IT devices to critical infrastructure, providing granular visibility of their operations.
"This is especially powerful for management of multiple edge locations, easing the burden on IT managers in terms of operational resources, incident prevention and restoration if a service event happens," Vertiv Asia Pacific IT and management systems senior director Wesley Lim says.
The update to its Smart InfraSight offering comes after Vertiv released its inaugural environmental, social and governance (ESG) report, the company's first public report of its ESG activities.
The report outlines Vertiv's approach to energy and water efficiency; diversity, equity and inclusion (DE-I); employee health and safety; and other ESG-related topics.
The company says the content covered in the report serves as a baseline upon which the organisation will build future efforts.
Vertiv's ESG Executive Steering Committee, made up of senior leaders from across the organisation, is driving a company-wide evaluation of ESG performance. Some of the activities and results highlighted in the report include:
Introducing new and upgraded products with high energy and water efficiency attributes, with others planned for release in the coming months and years.

Participating in several industry partnerships to address data centre efficiency and emissions, such as the EcoEdge PrimePower Project (E2P2), Sustainable Digital Infrastructure Alliance (SDIA), European Data Centre Association (EUDCA), and the RISE Partnership Program.

An internal review of Vertiv's Scope 1 and 2 greenhouse gas emissions.

Developing performance and improvement benchmarks to help the organisation reduce operational greenhouse gas emissions.

A 12% year-over-year reduction in recordable injuries based on the U.S. Occupational Safety and Health Administration's total reportable injury rate (TRIR).

Introducing training opportunities to support the organisation's global focus on diversity, equity and inclusion.

Appointing multiple women to executive positions in the company within the last two years, including chief information officer Sheryl Haislet and chief legal counsel Stephanie Gill.