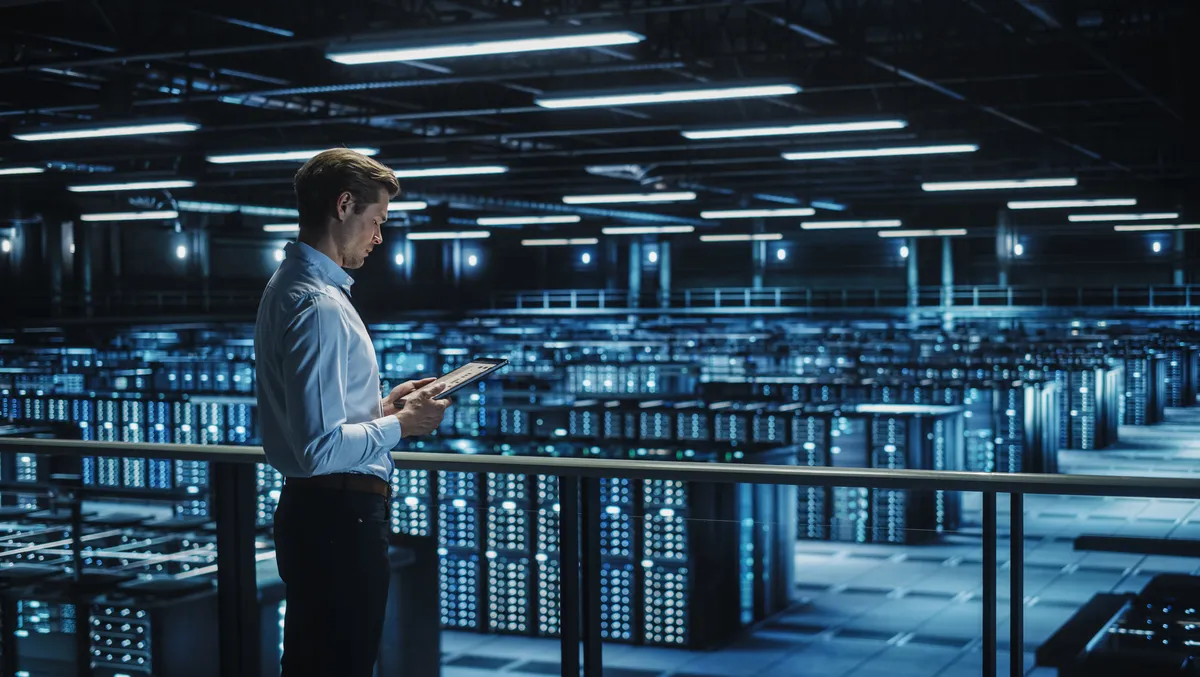 Vertiv predicts increased DC regulation and oversight for 2023
FYI, this story is more than a year old
According to new insights from Vertiv, data centres will experience increased regulation and third-party oversight in 2023 as the world continues to grapple with the industry's rising energy and water consumption against the backdrop of ongoing climate change.
The intensified focus on the overall environmental and community impact of the data centre is a key industry trend for 2023 identified by Vertiv.
"The data centre industry is growing rapidly as more and more applications require compute and storage, driving a corresponding rapid increase in energy and water use in data centre facilities. The industry has understood that pursuing energy and water efficiency aggressively is key for future success and survival," says Giordano Albertazzi, Vertiv Chief Operating Officer and President, Americas.
"Increased regulation is inevitable and will lead to important innovations across our industry. The process may not always be easy or linear, but it can be navigated with the help of expert data centre partners and innovative solutions that can anticipate the changes while meeting the always increasing requirements of the data centre applications."
The research also highlights that advances in chip design and manufacturing that limited server power consumption through the first decade and a half of the 2000s reached their limits in recent years, and a spike in the amount of energy servers used has followed.
In a recent report, Silicon heatwave: the looming change in data centre climates, the Uptime Institute cited data from the Standard Performance Evaluation Corporation (SPEC) that showed server power consumption increasing by 266% since 2017. This surge is among various technical and market forces driving the focus on environmental awareness and sustainability in several of the 2023 trends identified by Vertiv's experts.
Vertiv says that mounting pressures to meet consumer demand for energy and water are forcing governments at all levels to take a harder look at data centres and their outsized consumption of those resources.
Data centres are estimated to be responsible for up to 3% of global electricity consumption today, and this is projected to reach 4% by 2030. The average hyperscale facility consumes 20-50MW annually – theoretically enough electricity to power up to 37,000 homes. Vertiv's experts expect this to prompt increasing governmental scrutiny in 2023.
Robert Linsdell, Managing Director Australia and New Zealand at Vertiv, says that technology leaders will have to continue to adapt to meet the demands and challenges faced.
"Organisations across Australia have spent the last few years focusing on how to effectively consume data to fuel innovation, growth, and expansion," he says.
"But the thirst for increased data continues to escalate energy use, so while policy makers drive progress in Australia's climate response, we expect to see them seriously consider the regulation that exists in the underlying, energy-intensive infrastructure powering our expanding digital economy. The tech industry will need to respond with solutions to meet these challenges."
According to a recent Omdia survey, 99% of enterprise data centre operators say prefabricated, modular data centre designs will be a part of their future data centre strategy. In 2023, Vertiv's experts anticipate a continuing shift in the same direction among hyperscalers as they seek the speed and efficiency that standardisation delivers.
Vertiv also highlights that there are significant developments in the 5G space that will impact data centre operations.
The metaverse is an application in search of an ultra-dense, low-latency computing network and will ultimately require higher-powered computing in 5G edge locations.
As the edge of the network becomes more sophisticated, so will the infrastructure needed to support it. This will include utilising technologies such as artificial intelligence and virtual reality planning and management systems and increased adoption of lithium-ion UPS systems at the edge – an ongoing trend that saw a share increase from 2% of sales in August 2021 to 8% in August 2022, according to IDC.