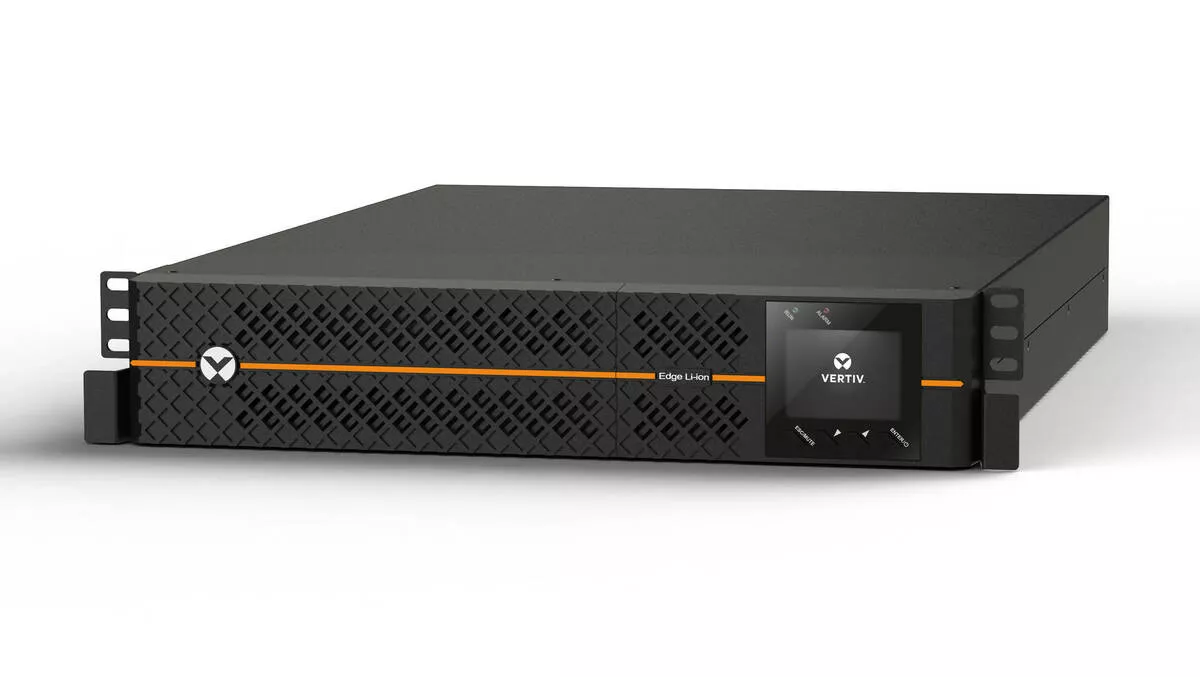 Vertiv introduces lithium-ion batteries to UPS range
FYI, this story is more than a year old
Vertiv has added lithium-ion batter options to its range of uninterruptible power supply (UPS) globally, including Southeast Asia, Australia, and New Zealand.
The options are available for the Vertiv Edge line-interactive UPS family, which provides both tower and rack-mount designs from 1400-3,000VA. The line suits sectors including banking, education, government, healthcare, and retail.
The addition of lithium-ion batteries to the range means that they can last up to three times longer and perform at higher temperatures than traditional valve-regulated lead acid batteries. Vertiv also states that lithium-ion batteries within its Edge UPS family can provide up to 10 minutes of backup battery at full load, compared to 3-5 minutes provided by traditional lead acid batteries.
Vertiv Asia director of integrated rack solutions, Andy Liu, says, "The benefits of lithium-ion UPS batteries are something that cannot be ignored, especially for customers that are managing multiple IT locations or branches.
"Lithium-ion technology offers improved reliability and efficiency, a longer lifespan and smaller footprint, while also providing lower total cost of ownership compared to valve regulated lead acid batteries. Across Asia, we are seeing an uptick in interest in UPS systems that contain lithium-ion batteries.
The Vertiv Edge Lithium-Ion UPS is supported by the Vertiv Power Insight software, which enables users to monitor and manage up to 100 rack power distribution units (rPDUs) and UPS systems, with shutdown protection for individual and virtual servers, providing increased visibility and better management of multiple edge locations. In addition, the new version of Vertiv Power Insight provides a VMware vCenter plugin to streamline power management and availability.
The Vertiv Edge UPS can be integrated with the Vertiv VE rack for standardised IT infrastructure across edge locations.
Vertiv recently celebrated its mechanical and electrical partners across Australia and New Zealand. The awards spanned five categories.
Vertiv Australia and New Zealand national M-E channel manager Bhargav Kumar Bhatt crowned five partners as winners.

"We would like to thank and honour our 2020 winners and cohort of partners – we will continue to grow together and look forward to seeing this next year of business flourish for the full-line partner. Our aim is to arm IT and mechanical and electrical partners with a Swiss Army Knife of data center solutions, enabling fully-personalised, flexible service for any customer use case," said Bhatt.
The winners are below.
Partner of the Year: Power Quality Group (PQG)
Highest Sales: Natural Power Solutions (NPS)
Best in Class Government: SRA Solutions
Best in Class Solution Provider: Intelli Systems
Best in Class Wholesale: AWM Electrical