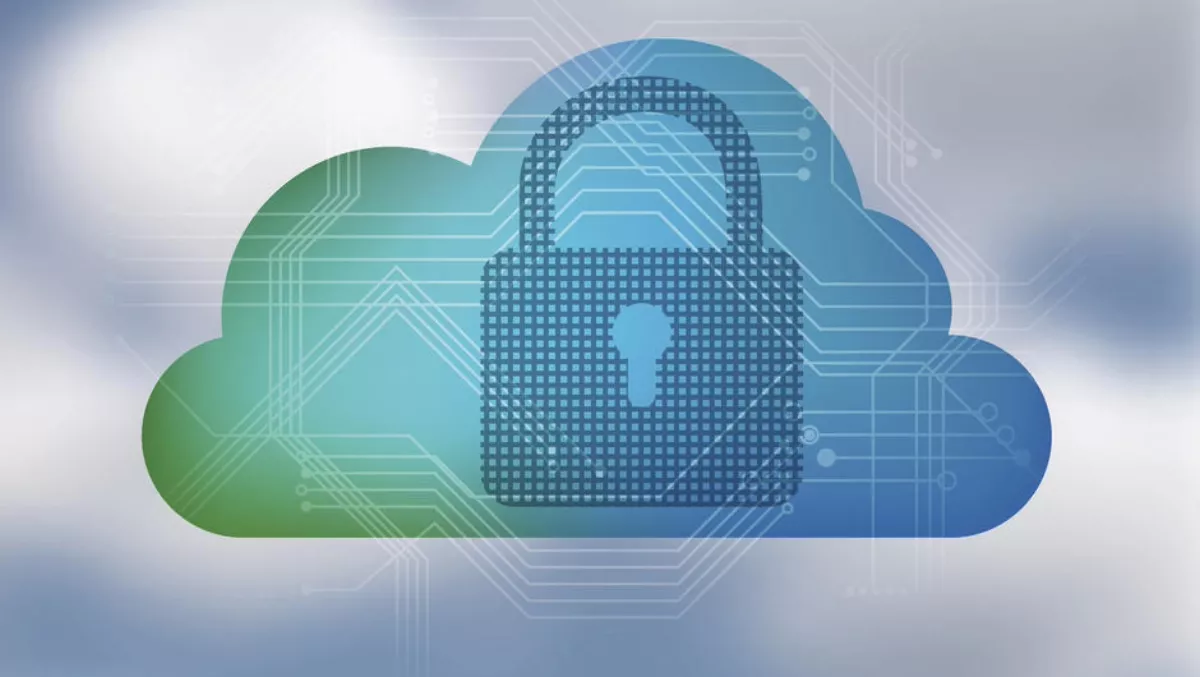 Veritas debuts CloudPoint 2.0 - data protection with Azure & Google Cloud integrations
FYI, this story is more than a year old
Multi-cloud data management giant Veritas Technologies has announced the arrival of CloudPoint 2.0 on Google Cloud Platform.
Now available in Google Cloud Launcher, 2.0 is the second release of the company's snapshot-based data protection technology, CloudPoint.
Veritas pushes CloudPoint 2.0 as a solution that adds enhanced data protection to Google Cloud's native snapshot capabilities, and brings customers increased simplicity, and improved protection of new workloads and applications in multi-cloud environments.
Veritas describes CloudPoint 2.0 as an enterprise-grade solution built natively for the cloud that automates discovery and protection of Google cloud workloads.
With CloudPoint, Veritas aims to bring application consistency to Google Cloud Platform's Persistent Disk snapshots, indexing for single file restores, replication for disaster recovery readiness and search capabilities that make it easy to find and delete personally identifiable information (PII), which will help companies meet global regulatory requirements.
According to Veritas, CloudPoint 2.0 includes the following features:
Simplified data protection – Customers no longer need to struggle with managing multiple backup tools for each cloud individually.
In its second release, CloudPoint 2.0 adds critical enterprise data protection functions, such as granular search and recovery, agentless protection and expanded workload support that are managed and orchestrated through one intuitive, central dashboard.
Reduced compliance risk – As a data protection solution that can discover, classify and provide agentless protection of Google Cloud Platform instances and delete PII, CloudPoint 2.0 is ideally suited to help enterprise customers meet strict industry regulations, such as the General Data Protection Regulation (GDPR) or HIPAA.
Advancing disaster recovery and workload support –The latest release adds replication capabilities between regions of the same cloud service provider, which can advance disaster recovery efforts.
CloudPoint 2.0 also provides expanded support for new workloads and applications, such as MongoDB, Microsoft SQL, and VMware.
Veritas' executive vice president and chief product officer Mike Palmer, comments "With data protection being a top priority for cloud-enabled enterprises, over the past year with Google, we have been helping our joint customers archive, discover and manage data in the cloud.
"Today, we are building on that partnership by layering Veritas' powerful data protection expertise on top of Google Cloud Platform's native snapshot capabilities to provide a simple, flexible, enterprise-grade data protection solution for Google Cloud-based workloads.
Additionally, customers can integrate the Veritas NetBackup software with CloudPoint 2.0 to extend NetBackup snapshot management capabilities in the data center and bridge support to public clouds.
CloudPoint 2.0 is also part of the Veritas Technology Ecosystem program, that allows partners to certify solutions on CloudPoint and potentially attract new customers migrating to the cloud.
"Enterprises today are always looking for ways to automate processes and simplify operations, and this extends to data protection in the cloud," says IDC's research director Phil Goodwin.
"Veritas CloudPoint 2.0 is architected so that new workloads and applications can be auto-discovered and protected with snapshots, as soon as they launch, all through a central dashboard and across multiple cloud environments.
"This product is designed specifically for cloud-native data protection, yet based on Veritas' heritage of providing enterprise-class data protection, it will be of particular interest to organizations with a Google Cloud Platform strategy.
CloudPoint 2.0 is available globally through Veritas and its worldwide channel partners.