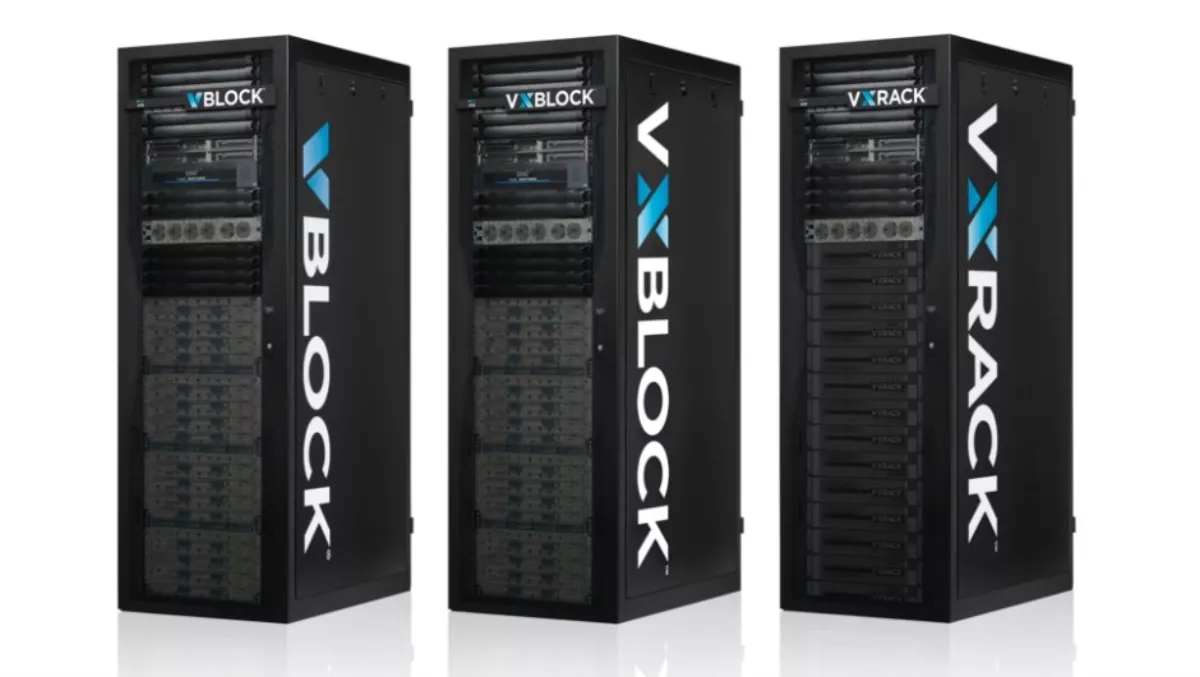 VCE, Cisco partner for more secure data centres; less complex SDN
VCE has integrated Cisco's application centric infrastructure (ACI) into the latest evolution of the Vblock system in a move the vendors say makes it easier and faster to build flexible, highly secure data centers that can rapidly adapt to changing application and business requirements.
Vblock integrates compute, network and storage technologies from Cisco, EMC and VMware to provide dynamic pools of resources that can be intelligently provisioned and managed to address changing demands and shifting business opportunities.
Cisco's ACI provides infrastructure and logical networking framework that can stand multiple VCE converged infrastructure systems together.
VCE says the combination of VCE Vblock Systems converged infrastructure with Cisco ACI provide the simplicity and software-defined innovation necessary in the cloud era, enabling multiple VCE systems to operate as a single policy automated pool of system resources.
With ACI on a Vblock System, IT managers can define a policy based on what an application requires, such as adherence to security compliance and data governance mandates.
Cisco ACI will continue to enforce that policy as the application scales up and scales out, VCE says.
Customers will also be able to manage applications across leading cloud management platforms with a broad choice of network and security services from more than 45 ACI eco-system technology partners.
Tim Page, VCE chief operating officer, says ACI on a VCE Vblock System gives better visibility across the entire enterprise and reduces application deployment time and time spent on networking administrative activities.
"Most importantly, making networking changes are much faster with significantly lower risk, enabling IT to quickly respond to new or changing buiness requirements," Page says.
He says the journey to the hybrid cloud makes the network increasingly a focal point for optimising resource pooling and sharing across the hybrid cloud.
Soni Jiandani, Cisco Insieme Networks Business Unit senior vice president says managing and deploying applications are critical to how modern enterprises deliver business services today.
"With Cisco ACI on VCE Vblock Systems, IT departments now have the ability to improve business and application agility, scalability and reliability across Vblock Systems as well as beyond Vblock Systems into the network," Jiandani says.
"This solution helps lower the total cost of ownership and brings flexibility to businesses today who require great speed and simplicity to remain competitive.