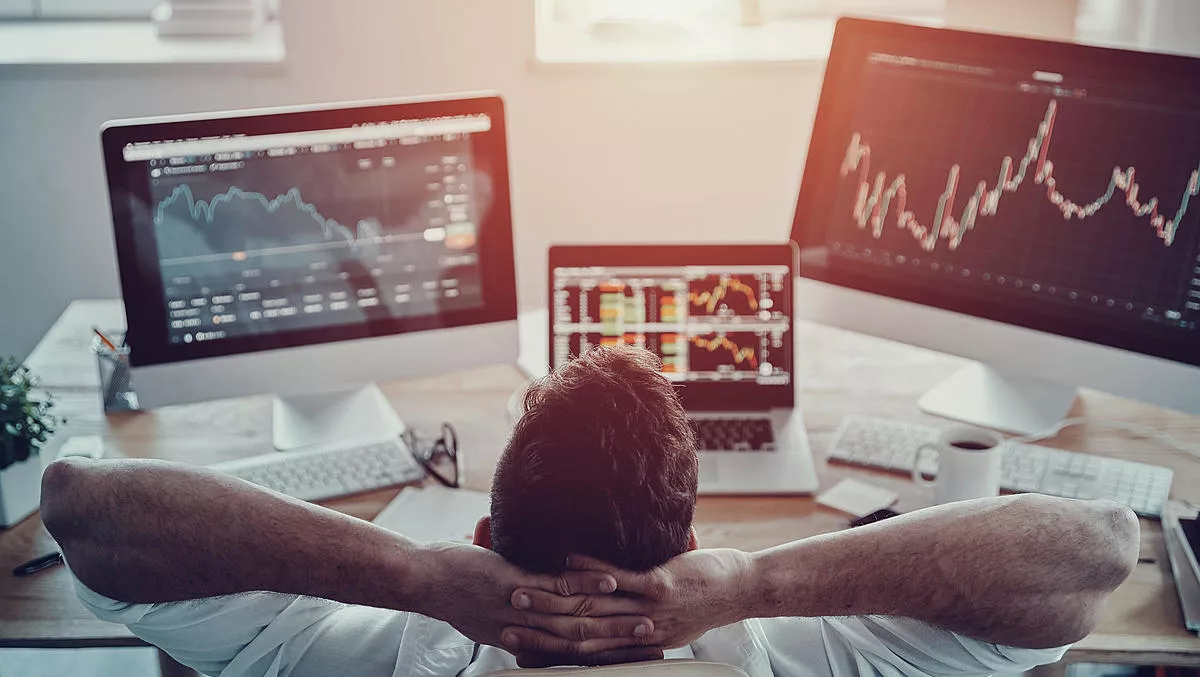 VAST Data's latest funding round has the company valued at $1.2B
FYI, this story is more than a year old
VAST Data, the storage company, has raised $100 million in its Series C Funding, resulting in the company reaching $1.2 billion valuation.
Next47, the Siemens Investment Arm, led the round which brings total funding to $180 million. In this round past investors were joined by new investors including 83North, Commonfund Capital, Dell Technologies Capital, Goldman Sachs, Greenfield Partners, Mellanox Capital and Norwest Venture Partners.
According to the company, the new funds will be used to drive global expansion and accelerate the company's next phase of growth.
VAST Data is focused on developing an all flash storage platform to make flash infrastructure affordable for all classes of data. This is particularly useful in powering the next generation of life science advancements and financial services organisations.
Next47 CEO and managing partner Lak Ananth says, "The worlds most valuable resource is now data, and VAST Datas highly-disruptive infrastructure concept unlocks access to massive reserves of information eliminating the complexity and compromises that have resulted from the long-standing performance and capacity tradeoff.
"In a little over a year, VAST has delivered some truly record-breaking business results and were thrilled to partner with them to further scale the business.
VAST Data founder and CEO Renen Hallak says, "We started VAST Data with a single mission, to simplify the data center and to enable insights that were never before possible.
"In 2019, VAST's early customer adoption and financial performance surpassed all historic benchmarks validating that the technology and product-market fit were right for customers who are struggling under tiered storage architectures and the limitations of the hard drive.
"Considering that VAST has not even tapped into its $40M Series B financing, the company now has a $140M war chest to satisfy global customer demand for next-gen infrastructure, and to enable data driven applications through continued innovation.
This funding follows key wins for the company, including customer adoption, employee growth, product innovation and industry accolades.
The company's customers now span four continents, including US National Institutes of Health, an agency operated by the US Department of Health and Human Services, Squarepoint, Krystal Hosting, Ginkgo BioWorks, DownUnder GeoSolutions, Harvard Medical School, Zebra Medical, Fortune 500 companies, Oscar-winning content creators and hedge funds.
On the employee front, VAST has grown the size of its global team by 130% since early 2019. In addition, the company is planning to fill over 100 positions as it prepares for its next phase of growth.
When it comes to product innovation, VAST will continue its push with the release of Universal Storage 3.0, which will introduce new capabilities for mission critical enterprise customers who are looking to move beyond hard drives, including support for Windows and MacOS applications, cloud based replication, encryption and much more.
In recent years, VAST Data's Universal Storage received industry accolades, including being recognised by Storage Magazine and SearchStorage as the 2019 Storage Product of the Year, as one of CRNs 10 Hottest Data Storage Startups of 2019 and as a Channel Partners 2020 Channel Influencer.