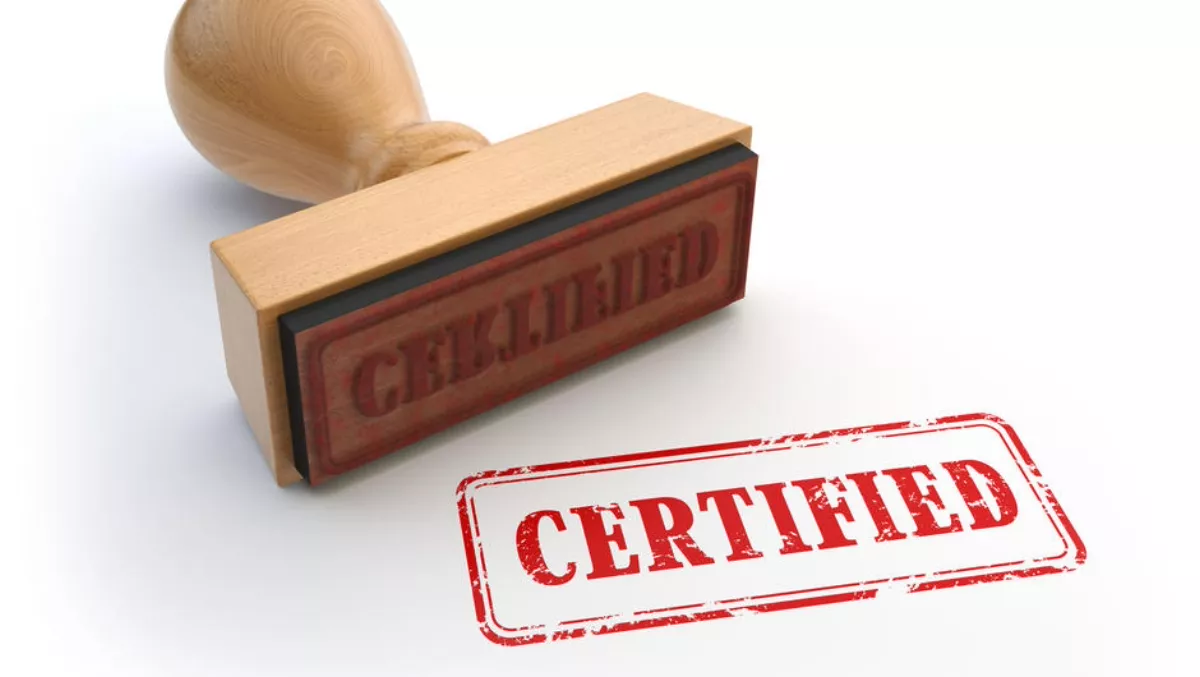 Uptime Institute awards Vertiv solution TIER IV-ready certification
FYI, this story is more than a year old
Asia's Uptime Institite has awarded Vertiv's SmartAisle Solution a TIER IV-ready certification this week.
The certification was awarded to a specific model of the SmartAisle solution, which is only available in Asia. It is the first of the company's portfolio of IT and edge infrastructure solutions that have achieved the award.
The Uptime Institute considered a number of factors including design specification, site-specific information, network topology, and mechanical and electrical components.
It found that Vertiv SmartAisle supports a fault-tolerant design, with redundant capacity and modularity. This enables the data center to potentially function within the requirements of a total design for TIER IV certifications.
"We are thrilled that Vertiv has achieved Uptime Institute's TIER-Ready certification for their latest SmartAisle solution," says Uptime Institute chief technology officer Christopher Brown.
"Pre-fabricated and modular solutions that display the TIER-Ready logo are a customer's assurance that the design they are considering has been certified by Uptime Institute for its ability to deliver resilience across a wide range of operating conditions.
Vertiv Asia's vice president of product, solutions and marketing, Chee Hoe Ling, says the company is proud to receive the Tier IV-ready Certification from the Uptime Institute.
This is a testament to our commitment and investment to continuously introduce new products and solutions that support the current and the future needs of our customers," says Chee Hoe Ling.
"The Vertiv SmartAisle is a best-in-class, fully-integrated, customisable, easy to deploy and intelligent solution that is ready to support the fast deployment of critical applications at the core and edge of the network. Trust that we will strive to continuously innovate with new technologies and solutions that support our customers in this fast-evolving market landscape.
Vertiv's SmartAisle series provides a simplified and rapid data center design in a row-based system, Vertiv explains.
Its fully integrated features include power, thermal management, infrastructure management and monitoring, as well as racks and containment, offering considerable savings for data center operators. The Vertiv SmartAisle solution is modular and scalable depending on capacity requirements, and is capable of supporting deployments for Internet of Things (IoT) applications and edge computing networks.
This week Vertiv also launched Liebert EXS, an uninterruptable power solution (UPS) for the Asia, Australia and New Zealand markets.
"Limited floor space and high operating costs are constant business pressures, which is why the Liebert EXS has been designed to deliver standardisation and optimal performances for customers who want to optimise TCO and floor space.