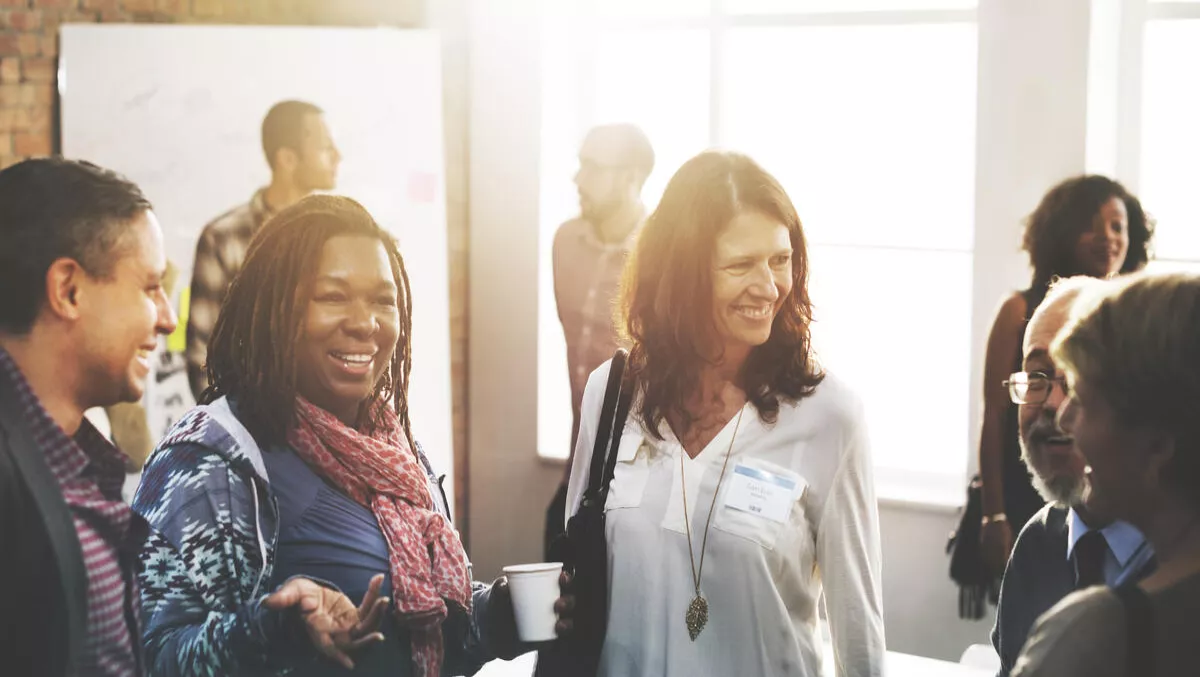 UNCTAD's E-Commerce Week: Will a robot take my job?
By Julia Gabel,
Mon 24 Apr 2017
FYI, this story is more than a year old
Global leaders in business, government, the international community and civil society gather at UNCTAD's E-Commerce Week to debate and discuss the opportunities and challenges of digital transformation.
With a special focus on the implications for developing countries, UNCTAD's E-Commerce Week runs from 24-28 April 2017 on the theme "Towards Inclusive E-Commerce".
Will a robot take my job?
Will my company outsource my job to a lower cost location?
If I get a job, will I earn a liveable wage that can support my family?
These are some of the big questions dominating our minds in the 21st century. And in the 21st century, E-commerce is recognised as a predominant driver of job creation with opportunities arising from digital transformation.
However, the UNCTAD says that there is fear that e-commerce will take jobs and lead to greater inequality.
"E-commerce portends well as an enabler of new opportunities, particularly for developing countries," says Mukhisa Kituyi, secretary-general of UNCTAD.
"UNCTAD is uniquely positioned to bring together business, government and civil society to grow policy pathways on the opportunities that arise from e-commerce and how best to leverage them for inclusive prosperity," Kituyi adds.
More than 600 delegates from 65 countries will attend and speak during the E-commerce Week.
Etsy, eBay, FedEx, Jumia, Huawei, Kapruka, PayPal, Ringier, TCS Holdings, Vodafone, as well as other e-commerce businesses will send high-level representatives to speak at the conference.
Recently released UNCTAD estimates show global e-commerce at $25 trillion in 2015. The UNCTAD states that e-commerce is big business and as it is transformational, it will provide both economic opportunities and challenges for developed and developing countries.
These estimates also show that the United States is the largest market for e-commerce. In 2015, the U.S had combined sales of over $7 trillion, with China and Japan some distance behind.
Jack Ma, founder and chairman of AliBaba Group, will act as the UNCTAD Special Advisor for Young Entrepreneurs.
Alibaba Group is a Chinese e-commerce company that provides consumer-to-consumer, business-to-consumer and business-to-business sales services with web portals.
Alibaba has data centers around the world including Europe, Hong Kong, Australia and the United Arab Emirates.
"Imagine a world where global trade is possible for even the smallest of small businesses. Where a mother in Africa can sell her handmade baskets to a customer in Argentina."
"Where a farmer in the Philippines can sell his mangos to consumers in the United Kingdom. This is the potential face of global e-commerce," says Ma.
E-Commerce Week will also launch the new eTrade for All online platform and host the first gathering of stakeholders of "eTrade For All" since the initiative was launched in Nairobi at the UNCTAD 14 Ministerial Conference in July 2016.
The UNCTAD is an organisation that helps developing countries access the benefits of a globalised economy more fairly and effectively. The UNCTAD aims to help equip countries to deal with the potential drawbacks of greater economic integration.
The UNCTAD's third edition of E-Commerce Week will serve as a platform for participating stakeholders to discuss key challenges and opportunities related to e-commerce.