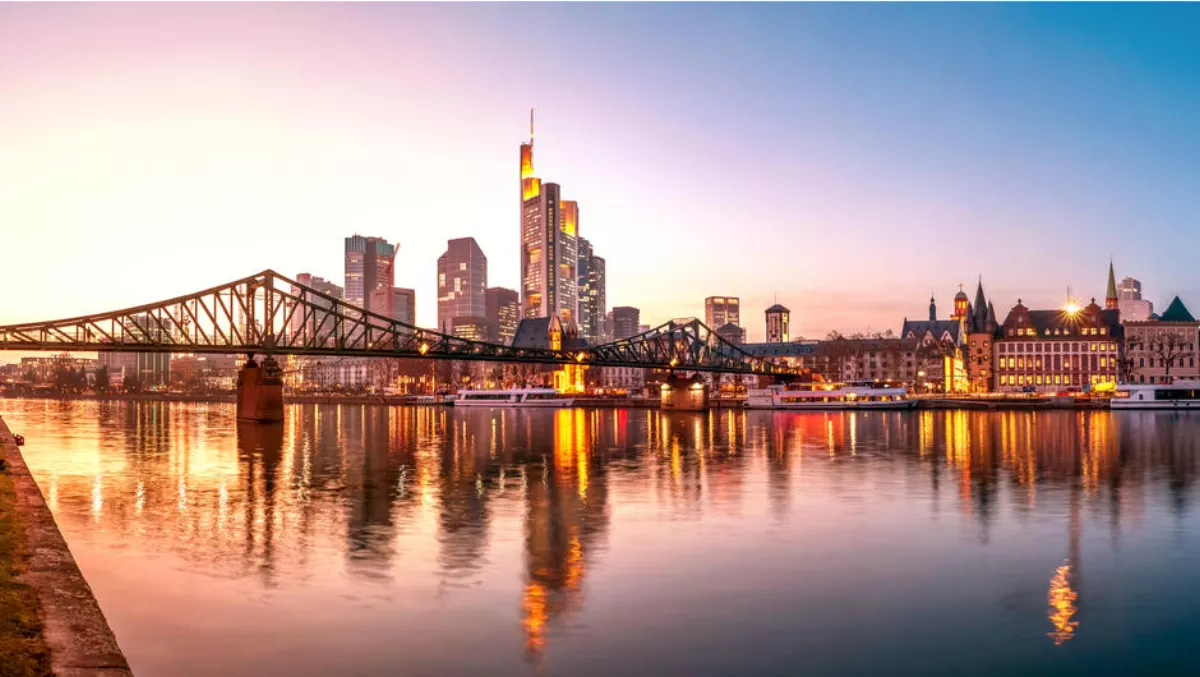 Trio of companies to invest €120m into new Frankfurt data centre
By Ashton Young,
Wed 29 Aug 2018
FYI, this story is more than a year old
Another new data centre project has been announced in Frankfurt, with the city claiming the title of the second largest data centre cluster in Europe.
Global data centre provider and operator Etix Everywhere, energy supply company EVO, and data centre certification office Data Center Group (DCG) have teamed up to build a 15 MVA facility in Frankfurt.
120 million euros will be going into the first phase of the joint-venture project that is expected to launch by Q3 2019.
As already mentioned Frankfurt is a hotspot for data centres, which means the city has had to cope with increased capacity and energy demand. However, the trio of companies involved with this project are confident they have secured enough power for large-scale expansions to develop a massive campus of data centres.
The data centre will be making the most of Frankfurt's climate with free-cooling combined with the '2N distributed' technical architecture to give the facility a design PUE of 1.2
The first phase providing 15 MVA of colocation capacity will be developed on a 7,800 square metre greenfield site. At full capacity the building will extend 18,000 square metres and host more than 3,000 racks through 8,000 square metres of IT rooms.
"This project is a strategic joint venture between Etix Everywhere, DCG and EVO" says EVO head of energy services Robert Stoffers.
"Our combined expertise will allow us to deliver a high-quality infrastructure to meet the booming demand for IT capacity in Frankfurt due to the exponential growth of IoT, Big Data, Blockchain…"
According to the trio, they are already in active negotiations with four potential customers.
"This data centre will offer unique expansion capabilities, at only a few hundred metres of the main IT hub of Frankfurt. Our clients will benefit from an ideal location with excellent connectivity" says Etix Everywhere Germany country manager Marc Fröse.
"The emergence of new tech trends makes us rethink the organisation & localisation of data centres, in order to cover all the needs."
The joint-venture asserts the data centre has been designed to cater to the needs of a range of customers, from enterprises to large cloud service providers.
"It was essential to come up with a scalable technical solution providing a maximum flexibility," says DCG managing director Ralf Siefen.
"No matter what our clients' needs are, our data center design will be flexible enough to meet their requirements."
Etix Everywhere asserts the new colocation facility will complement the company's global network of edge data centres already in operation.