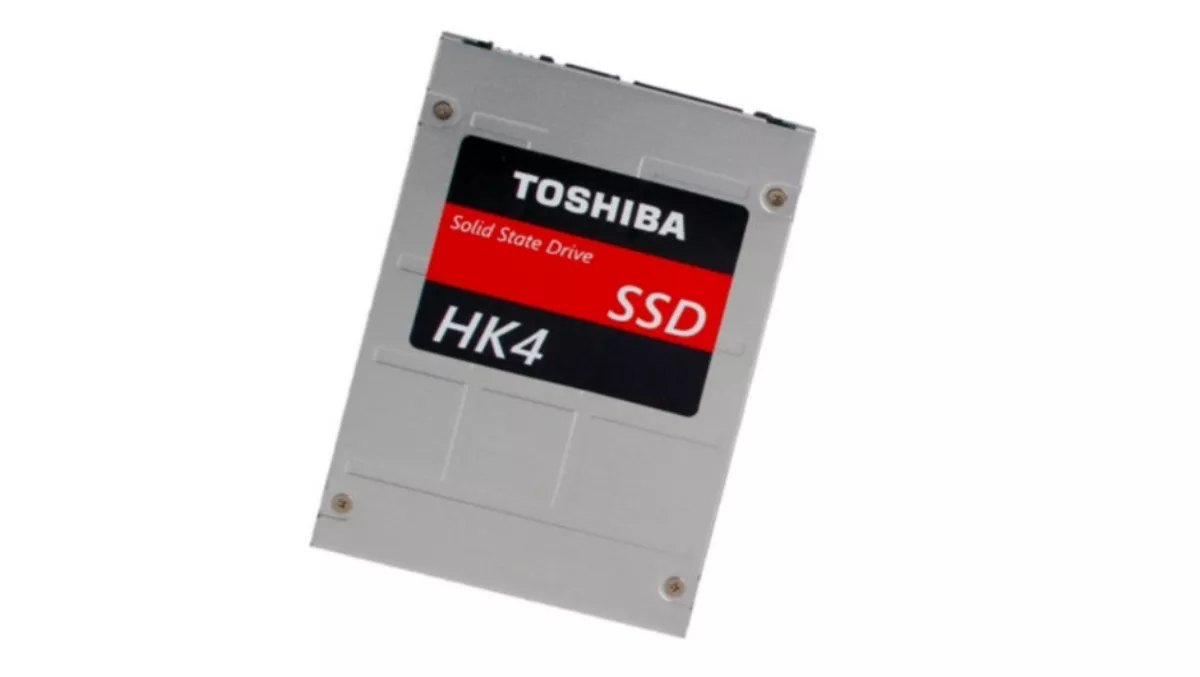 Toshiba debuts high capacity drives with embedded 15nm NAND chips
Toshiba has stepped up its enterprise and data center play, launching a new series of read-intensive solid state drives featuring embedded 15nm MLC NAND flash memory.
The HK4 Series is Toshiba's first enterprise SSD to embed 15nm MLC NAND flash memory for enterprise and data center applications, including low latency tuned for high quality of service.
The new offerings double the capacity of the HK3 series, with the HK4R series available in capacities up to 1.92TB and the HK4E featuring a capacity up to 1.6TB.
Toshiba says the HK4E value endurance drives are 'well suited' for data centers and mixed workload applications, while the HK4R series is suitable for enterprise applications such as web servers, file servers, media streaming, video-on-demand, search engines and warm data storage.
Don Jeanette, NAND and SSD research vice president of storage research specialist TrendFocus, says the introduction of the drives strenthens Toshiba's portfolio of SSDs with the company 'rapidly becoming a supplier that enterprises and data centers can rely on for all of their solid-state storage needs'.
Jeremy Werner, Toshiba America Electronic Components vice president of SSD and storage solutions marketing, says the HK4 series is designed to meet the needs of customers looking for a SATA SSD with low operating power, excellent quality of service, high capacity and encryption.
"Knowing that security and encryption is a priority for our customers, we are thrilled to release a SATA SSD that meets those needs," Werner says.