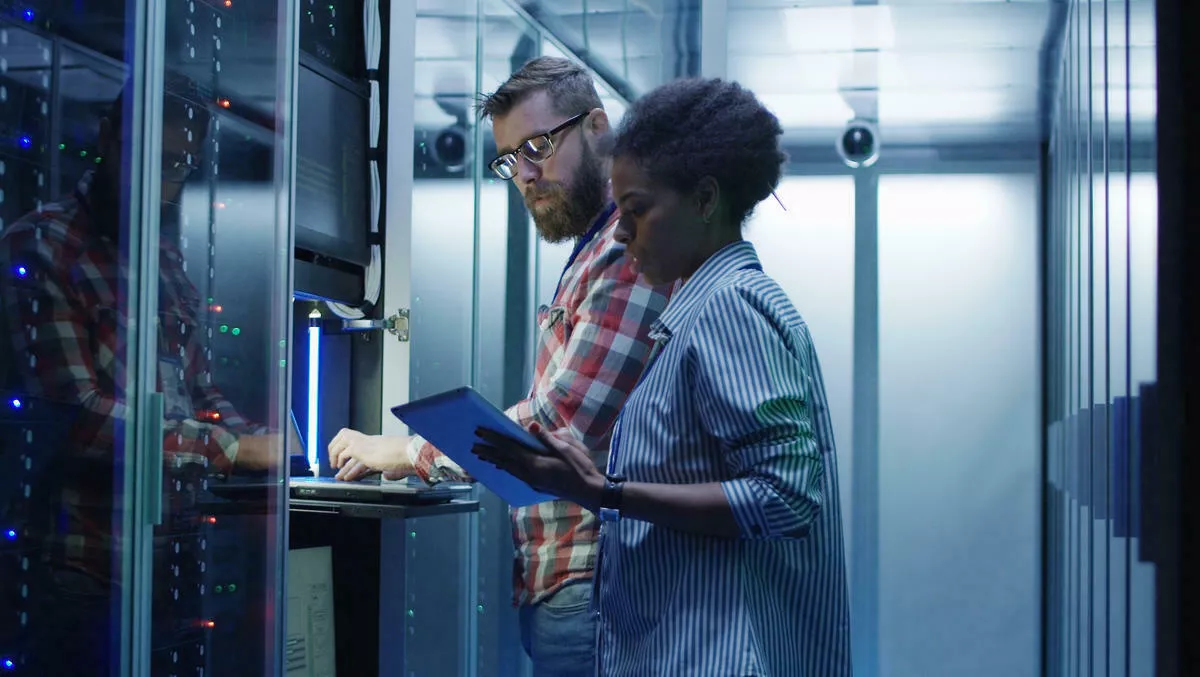 This holiday season, give your data centre manager the gift of clarity
With the holiday season upon us, perhaps now is the opportune time for enterprise CIOs and CTOs to present their hardworking data center managers with the gift that keeps on giving: tools that provide real-time insight and clarity into the power consumption, performance, thermals, utilisation and health of their cloud and edge data center operations.
So, let us sit back and enjoy eggnog and figgy pudding while we wrap this up with a ribbon and a bow for all IT stakeholders concerned with diverse computing environments.
For the foreseeable future, it's clear that many large enterprises, especially organisations in the banking, financial services and insurance (BFSI), healthcare, manufacturing, and retail sectors, will continue to rely on multiple computing models, including on-premise, public and hybrid cloud.
These types of organisations require on-demand capacity while simultaneously adhering to non-negotiable data security and compliance requirements.
Add to the mix the edge infrastructure that will be needed to support the coming proliferation of consumer and industrial IoT devices, and it's also clear data center will managers require more visibility and operational control into their computing environments than ever before.
While 91% of today's data is created and processed inside centralised data centers, Gartner forecasts that by 2022 approximately 75% of data will need analysis and action at the edge.
Santa needs his uptime
With any infrastructure deployment, it's self-evident that monitoring, maintenance, troubleshooting and visibility into the data center are major concerns.
Consider an eCommerce brand gearing up for the busy Christmas shopping window and operating from multiple data centers in different countries, serving website visitors in their native regions, and dependent on a host of cloud-based applications and partners.
For such an online retailer, the holiday sales season can have an outsized impact on its annual balance sheet, and even its survival.
If an edge or cloud data center within the organisation's ecosystem were to experience an outage — whether that infrastructure supported a Big Data-powered targeted sales campaign, SaaS-based CRM solution, or cloud-based shipping program promising next-day delivery — it could mean unhappy customers and significant losses for the organisation come Christmas morning.
In today's data-driven world, Santa Claus, his elves and fleet of reindeer are only effective if his advanced analytics, real-time supply chain, and transportation management software programs stay up and running.
Hence, for the data center manager running these types of business-critical applications, that means keeping an eye on power, cooling, space and network capacities in order to maintain maximum uptime and availability.
Holiday-related spikes in server usage aside, the issue for many data centers is that they are already maxed out in power capacity and poor thermal design leads to hot spots that limit rack loading.
But for the IT administrator who was fortunate to find a data center management solution under his tree, life is different.
These software tools provide him with access to accurate, real-time power and thermal consumption data, delivering the insight needed to manage power use and hot spots, plan and forecast power usage, and even eliminate the need for expensive intelligent power strips.
In 2019, there's simply no good reason for the data center manager to haunt the floors of his facility with a Stanley tape measure, like some Ghost of Christmas Past, to initiate expansion or layout changes for capacity planning and forecasting.
Through historical thermal maps and cooling analysis, our data center manager is also able to identify under-provisioned racks and maximise server count per rack in a fixed-rack power envelope for increased data center utilisation.
Furthermore, he can reduce electricity costs, since data center management solutions can provide an optimised power profile per server, rack, and floor, or per workload and application.
Make no mistake, every data center will inevitably face outages and downtime at some stage in its life cycle, whether caused by power supply, thermal problems or hardware failure.
For this reason, both cloud and edge strategies must also include continuous hardware monitoring to reduce risk to their SLA, and that monitoring must be as unobtrusive as possible in order to not burden a small edge footprint, or put larger requirements than are necessary on cloud infrastructure.
Moreover, monitoring needs to support bare metal and provide data even when the systems are offline.
As we approach the holidays, any C-suite that is generous in spirit, and looking to improve uptime and efficiency, should consider gifting data center management tools to its IT staff, supporting its success in both cloud and edge data center environments.
Try Intel Data Center Manager Software
Intel Data Center Manager (Intel DCM) helps data center IT and facility managers to improve manageability, reduce power costs, increase automation, and more.
This web-based GUI application allows you to monitor and manage the health, power consumption, and thermal efficiency of the servers and IT devices in your data center.

Get a free 30-day trial today!