Partner content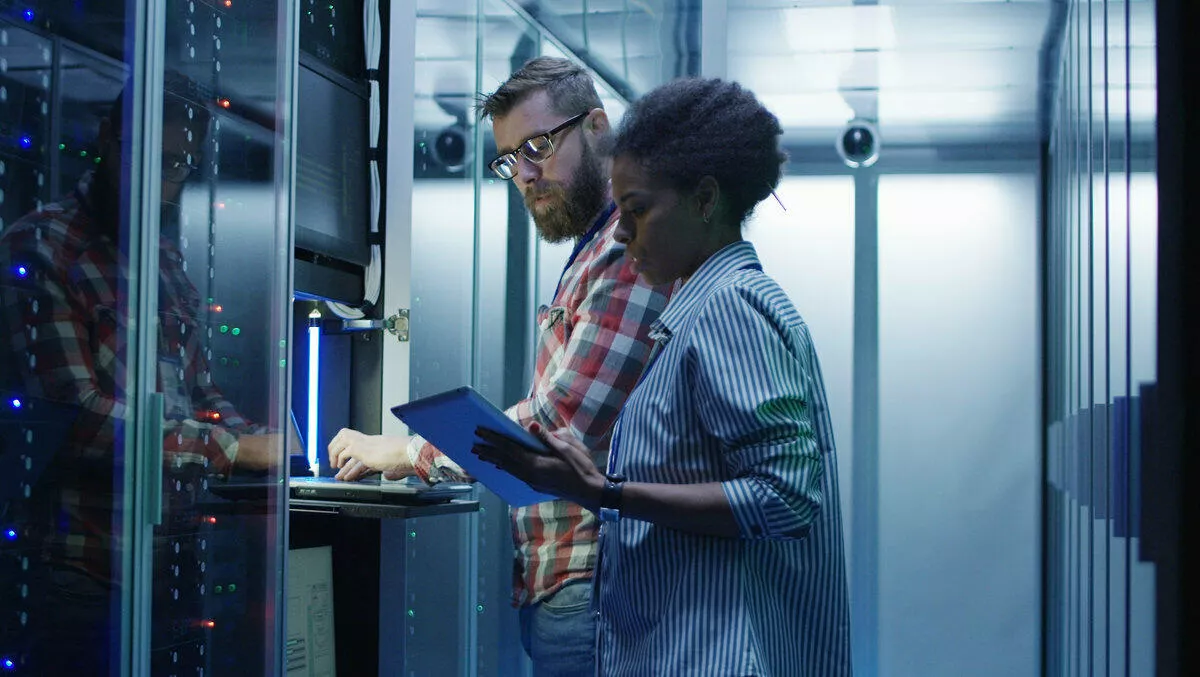 The key performance metrics to monitor for perfect server visibility
By Contributor
Fri, 27th Sep 2019
FYI, this story is more than a year old
In today's connected society, the demands placed on data center professionals are at an all-time high due to the need for modern devices to always have connectivity.
Inefficient server monitoring and management often make it difficult to analyse the unpredictable and complex information running through data centers and discover the reason for an outage.
Organisations need to have server monitoring tools that cover the right performance indicators that fit the applications they have running on their servers.
However, regardless of what applications are running, there are a set of performance metrics that should be monitored 24x7.
Server availability and uptime
Server uptime reflects the reliability and availability of your servers, stressing on the need to have your servers always up and running.
It is not required to spend every minute checking on your uptime report, but it is essential to know when your server is down.
For production servers, uptime of less than 99% calls for attention, and less than 95% signifies trouble.
System-level performance metrics
CPU, memory, disk usage, and network activity are usually immediate suspects when you identify a server performance degradation issue in your data center.
Checking on these metrics help detect servers with insufficient RAM, limited hard drive space, high CPU utilisation, or any bandwidth bottlenecks.
This will make it a lot easier to troubleshoot and act fast before you run into problems with your servers.
Application-level performance metrics
The application running on your servers is composed of multiple services and understanding the intra-service dependencies, connection patterns can be difficult.
Monitoring each and every service and process running on the server can tell which service/process is impacting server performance, analyse the server load, and manage system resources.
Security-level performance metrics
With so many background tasks running in your servers, it can be quite difficult to know what is being written or modified to or from your files.
A monitoring eye to notify of such changes would be a real time-saver to keep you aware of unauthorised access that could result in the loss of sensitive data or any improper changes done that can cause data breach and compliance failure.
Knowing when files are modified, content changes are made, or even if specific resources are accessed can help act as an intrusion detection system and secure your infrastructure. Another important metric to keep an eye on to avoid security issues are the logs generated by servers, applications, and security devices.
Monitoring these logs can help system administrators scan and search for errors, problems, specific text patterns, and rules indicating important events in the log files.
Site24x7 is an example of a server monitoring solution that allows you to monitor all of these metrics and more.
With over 50 metrics to choose from, data center professionals can pick and choose from server performance monitoring using key metrics—including CPU usage by processor or by core, used and free memory, and more—from a customisable and unified console.
This allows you to monitor your entire infrastructure and get in-depth visibility into key performance indicators of your data center's Windows - Linux servers.
Site24x7 also has you covered no matter which cloud(s) you're using - monitor Google Cloud Platform (GCP), Microsoft Azure, and Amazon Web Services (AWS) from one console and collect data for your hybrid cloud environments to address issues more efficiently.
Most organisations integrate multiple productivity applications into their workflow, so Site24x7 has ready-to-use plugin integrations like MySQL, Apache, Nagios, for better visibility and transparency or write your own plugin using Python, Shell, PowerShell, Batch, or VB to monitor the data you need.