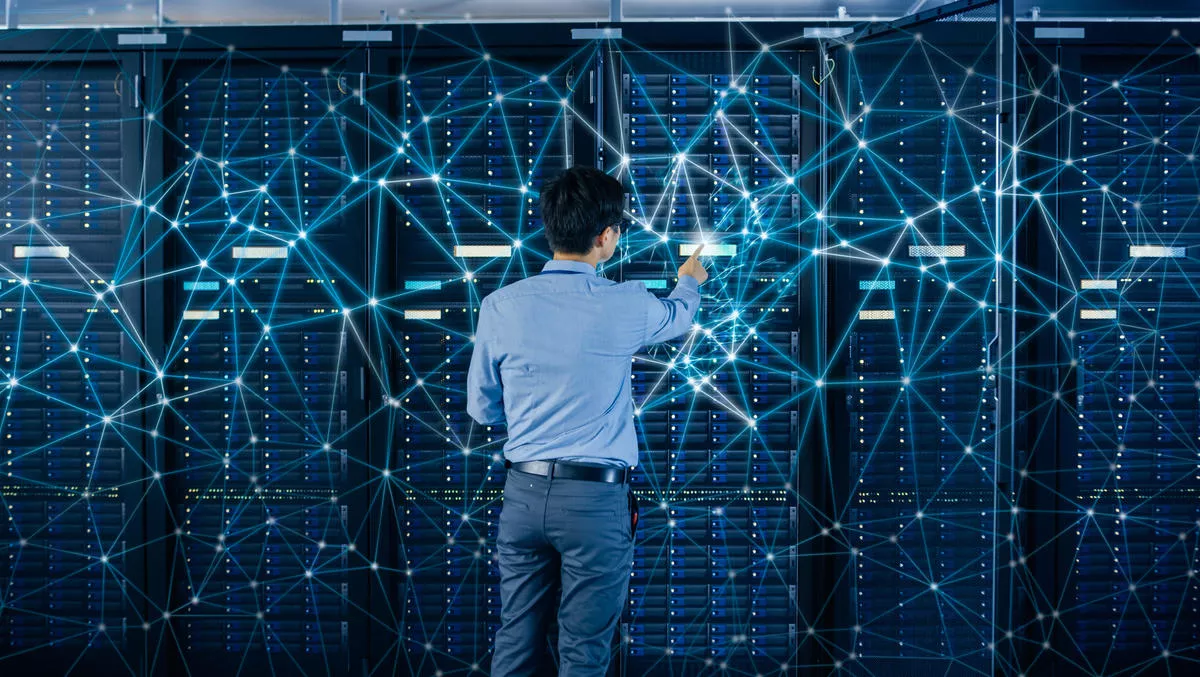 The importance of the lithium-ion battery for future data centres
FYI, this story is more than a year old
Data Centers are becoming more essential as demand for data skyrockets in the COVID-19 era, whether it be enterprises and governments relying more heavily on cloud services, or consumers using more bandwidth as they rely on the internet during lockdowns.
But data centers have, for years, faced criticism for vast perceived inefficiencies: many expend a gargantuan amount of energy, in many cases unsustainably; data centers also traditionally have large physical footprints due to the size of its many machines.
But there may be a solution these two problems – the lithium-ion (Li-ion) battery.
The uninterruptible power supply (UPS) is the cornerstone of the modern data center, and is one of the primary culprits of inefficient usage of hardware. Traditional lead-based batteries are becoming increasingly redundant – and data centers have begun to look for a solution that offers a compact, efficient, reliable power supply with a long lifespan.
Huawei's SmartLi UPS solution answers the call by leveraging the company's cutting-edge Li-ion battery technology and delivering a 'reinvention' of the power supply system for the next generation of data centers.
It does this with Huawei's UPS power module, which boasts a high density of 100 kW/3U – pushing system efficiency up to 97%, compared with 96% efficiency in the industry.
Using only one 1.2MW UPS system, a data center's electricity fee can be reduced by US$70,000 in the products 10-year lifecycle, according to Huawei. It also offers a '1 MW, 1 rack' configuration, which effectively reduces the power supply's physical footprint by 50%.
Its high power density, Li-ion batteries also achieve a 70% smaller physical footprint than its Valve-Regulated Lead Acid (VRLA) counterparts.
By leveraging ultimate UPS efficiency, data centers can lower costs and save thousands, free up valuable floor real estate within their facility, and opt for a greener solution for future data centers.
Functionally, the SmartLi UPS system's modular design ensures no single point of failure – with an LFP cell impervious to fires or explosions, as well as cabinet-level extinguishing to prevent any combustion from spreading.
SmartLi UPS also leverages an active current balance control interface, allowing the system to function normally even if a battery module fails. This balance control technology also allows for the concurrent use of old and new batteries.
Reliability is further enshrined within the product with its 10-year, 5,000 cycle lifetime.
Real-life application
When Intelligent Power Solutions CEO Peter Perjesi first met with Huawei to discern whether the company would implement its UPS solutions, he was doubtful.
"To tell the truth I was sceptical I was sceptical about features," says Perjesi.
"But when I saw the product, I saw the basic parts of the UPS were high-quality elements like long-life capacitors, IGBT, fans and so on.
"We got the test products and all of the tests passed. I was surprised – our engineers really tried to kill the unit, but they couldn't," Perjesi says.
"Maximisation of space utilisation; less operation and maintenance cost; longer service life; more efficient energy utilisation – the answer for all of these requirements is the Huawei SmartLi solution.
To find out more about Huawei's SmartLi UPS system, click here.