Partner content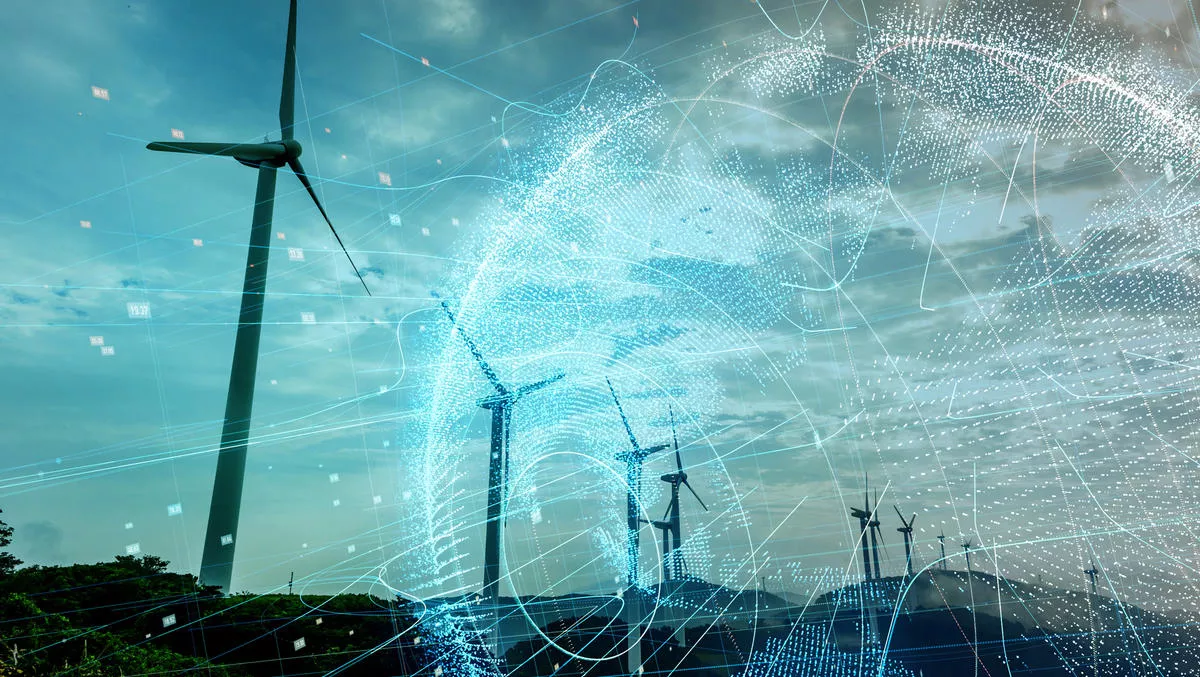 The green future of the public cloud
With the world grappling with the consequences of a rapidly warming planet, the spotlight is gradually turning toward every sector notorious for either releasing carbon emissions on a large scale or consuming a high proportion of energy.
That spotlight is now focused on data centers, especially as the proliferation of cloud computing surges on as the world continues to work and learn remotely in response to the COVID-19 pandemic.
The number of large-scale data centers is increasing by 14% each year, and public cloud spend will rise by 17% between 2019-2020. This double-digit growth comes with a price. Global data center electricity consumption is nearly equivalent to the annual consumption of the country of Spain.
An increasing reliance on cloud means more pressure on data centers to deliver. But, according to a new report from Accenture, if a greener approach is taken, migrations to the public cloud can reduce global carbon emissions by 59 million tonnes of CO2 per year - equivalent to taking 22 million cars off the road.
Instead of increasing emissions, cloud migrations have the potential to unlock new opportunities like clean energy transitions enabled by cloud-based geographic analyses, material waste reductions from better data insights, and targeted medical R-D as a result of faster analytics platforms.
Of course, this all depends on the company moving to the cloud, and not all migration approaches are created equal when it comes to sustainability. Organisations must focus on three things to access the benefits of sustainable cloud.
1: Selecting with purpose
If a company wants to move to the cloud and sees sustainability as an essential factor in their future business plans, which according to the Accenture study 99% of CEOs do, the first step is choosing a carbon-thoughtful provider.
Cloud providers set different corporate commitments towards sustainability, which in turn determine how they plan, build, power, operate and retire their data centers.
The carbon-neutral corporate goals of the provider should be weighed against other providers, as should their support for renewable energy, commitment to wider energy efficiency like smart construction and optimised network and servers, and customer-facing services like carbon calculators or granular cloud lifecycle emissions reporting.
2: Build with ambition
The journey toward a sustainable cloud involves three ambition levels: infrastructure as a service migrations (bronze level), application of sustainable software engineering practices (silver level), and application optimisation for the 'fabric of the cloud' (gold level).
84% of carbon emissions can be reduced through IaaS migrations, and 98% of emissions can be reduced by designing applications specifically for the cloud.
Since IaaS migrations move applications from enterprise-owned to cloud without a significant redesign of applications, this can pave the way for substantial carbon reduction opportunities.
IaaS can bring better power and cooling and more efficient hardware. And according to the Accenture report, enterprise-owned-to-cloud migrations can lead to an impressive 65% energy reduction and 84% carbon reduction.
Applying sustainable software engineering practices can deliver even more improvements. Even implementing a more 'fit for purpose' coding language can reduce energy consumption.
In fact, the choice of coding language can impact energy consumption by as much as 50 times, Accenture's report reveals.
The optimisation of software applications for the cloud can improve carbon reductions even further. By customising applications to take advantage of on-demand computing, higher asset utilisation rates and dynamic allocation of computing resources, emissions reductions can be stretched to 98%.
For applications that are not fully migrated, companies can use digital decoupling to take the core parts of legacy applications and build efficient cloud architecture around them.
3: Innovate further
Migrating to the cloud can lead companies beyond just data center carbon improvements.
It can help bring companies closer towards adopting a circular economy when it comes to hardware, whereby technology manufacturers can capture an additional 16% of operating profit by designing products for longevity and modularity - as opposed to the traditional 'take, make, waste' production and consumption systems.
For example, AMP Robotics launched a dual robot system (DRS) to collect and recover material in municipal solid waste, electronic waste and construction. Robots sort the material, the data of which is captured in the cloud and analysed by AMP Insights, a tool which makes decisions about optimising operations.
The bottom line
In 2020, the decisions made by companies undertaking their migration to the cloud have to make decisions which will determine how sustainable their future solutions are, and the benefits they will drive.
Accenture can help such companies with their Cloud-First initiative, which delivers business value, innovation acceleration and the technical know-how needed to make this most critical of decisions.
With sustainability becoming more of an imperative with each passing day, those who choose their path wisely will gain unprecedented levels of innovation, leading to both a greener planet and a greener balance sheet.
To learn more about Accenture's research into green cloud initiatives, click here.