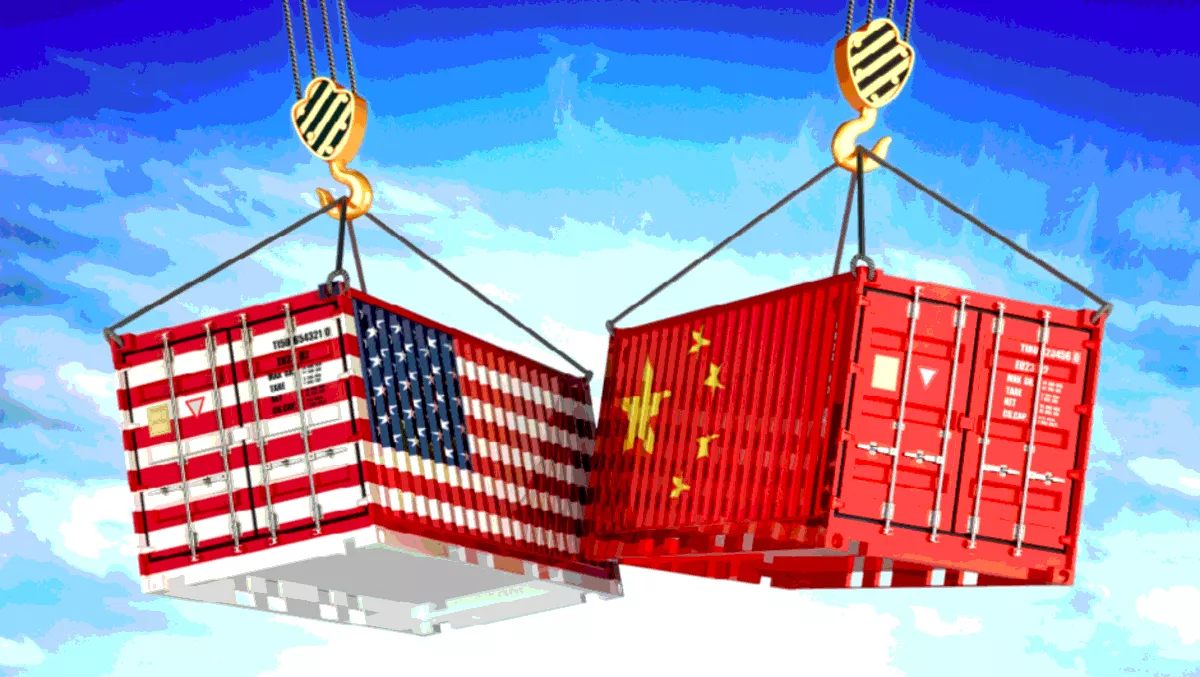 Tensions between China and US causing cloud war
There is no surprise that the global cloud infrastructure services market is in a good place.
According to Canalys, over the third quarter of this year the market surged 46 percent to reach US$21 billion.
Six of the top 10 providers are based in the US, with Amazon Web Services (AWS) far and away the dominant leader in accounting for 32 percent of the total spend. The rise of multi-cloud environments though has seen that gap close slightly with Microsoft Azure nipping on AWS's heels with 17 percent, followed by Google Cloud on 8 percent.
Alibaba Cloud is China's highest ranked provider and came in at fourth place after skyrocketing 80 percent to reach 4 percent of the market.
However, Canalys says ongoing trade tensions between China and the US are having a significant impact on the market with competition between the respective providers intensifying.
Tariffs on US imports in China are being imposed in an attempt to push bilateral engagements and ultimately to pressure China into consenting to the US' demands.
These include opening Chinese markets to US companies, and to removing requirements for IP and technology transfer.
Earlier this year the United States Trade Representative called attention to the cloud computing sector as a case in point from its investigation into China, with a report stating the ongoing China Telecommunications Regulation is forcing US cloud providers to sell data center assets to local Chinese partners.
"US- and China-based cloud infrastructure service providers currently dominate their respective domestic markets, which is unlikely to change anytime soon in the current political climate," says Canalys Research analyst Daniel Liu.
"But competition between the two groups of providers is growing in other regions, including parts of Europe, the Middle East, Africa and ASEAN, as they expand their data center regional footprints.
Speaking of Europe, the Nordics has emerged as a battleground between the major providers with examples including AWS establishing data center regions in Sweden and Microsoft in Norway.
Alibaba Cloud recently announced further expansion into Europe with new data centers in London and a greater presence in France and Sweden.
Further afield AWS and Microsoft are both in the midst of building new data center regions in Bahrain and the UAE in an attempt to compete with Alibaba which opened in Dubai in 2016. Huawei Cloud also has plans to establish a base in South Africa, where Microsoft also has interests.
In terms of the ASEAN region, Huawei Cloud is launching in Thailand, and Google Cloud is following in the footsteps of Alibaba Cloud by entering Indonesia.
"The expansion of US- and China-based cloud infrastructure service providers is part of a wider technology arms race between the two countries, as part of efforts to increase their economic and political influence," Liu says.
"In addition to building the largest and most scalable cloud platforms, both countries are competing to be the first to roll out 5G networks and build exascale supercomputers. The winner is likely to have the best artificial intelligence, cyber-security and military technologies.