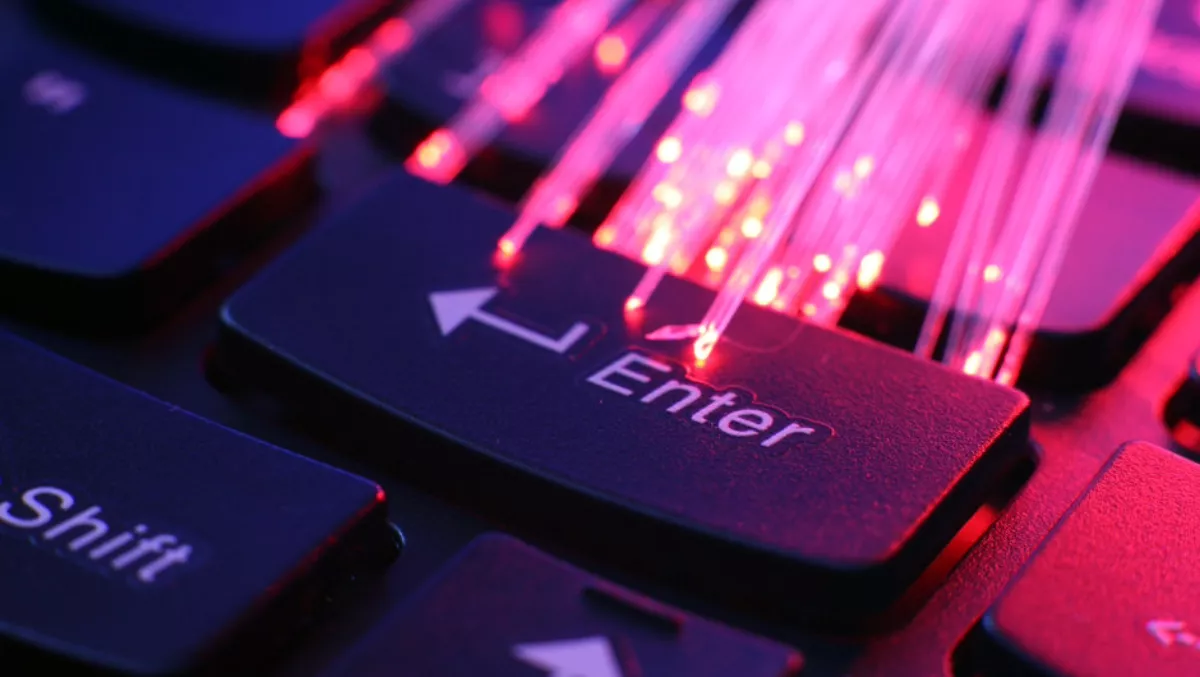 Telstra partnerships boost subsea cable infrastructure
FYI, this story is more than a year old
Telstra's customers across Asia Pacific will soon be able to take advantage of major major boosts to Telstra's network services and subsea cables.
The first partnership is between Telstra and Infinera, which will upgrade Telstra's subsea infrastructure to include Infinera's Infinite Capacity Engine 4 (ICE4).
The ICE4 subsea solution is being rolled out across Telstra's entire Asia Pacific subsea infrastructure, which will allow for a 160% fibre capacity boost and a 140% port capacity boost.
Telstra says the upgrade will not only increase the network's capacity, agility, and reliability – it will also allow the company to rapidly activate new capacity for customers.
"Our commitment to our Asia Pacific customers means we are always adapting and creating capacity where it is needed. This means we are continually working to deploy new technologies that enhance our existing network and complement our latest capacity investments," says Telstra network planning principal Andy Lumsden.
"With Infinera's ICE4 optical engine, we are deploying the latest technology across our network. We can now provision new services faster than ever before, which is critical in a region when capacity demand on our international networks has almost doubled over the past two years.
The new ICE4 technology will support customers' future connectivity needs, which could bring capacity per wavelength of up to 200 Gigabytes per second.
According to Infinera's vice president of sales, Andrew Bond-Webster, early testing on the ICE4 rollout had delivered strong results.
"ICE4, our latest optical engine, enables Telstra to deliver multi-terabit capacity cost effectively with low power consumption and with the reliability required for subsea networks to perform," he says.
"We have partnered with Telstra for a decade, and work collaboratively to co-create solutions that respond rapidly to changing data consumption and the growth of bandwidth-heavy applications.
Telstra expects the ICE4 network upgrade to be completed in the coming months.
Telstra also says it is one of the largest providers of 100 Gigabit per second network services globally. It also has one of the largest subsea cable networks worldwide, spanning more than 400,000 kilometres.
Recently Telstra announced additional capacity to its New Cross Pacific cable, and investment in the Faster cable. Both investments will strengthen Telstra's reach from the Japan to the United States route.
In December, Telstra entered into agreed terms to purchase a 25 per cent stake in Southern Cross Cable Network (SCCN). Subject to definitive agreements and regulatory approvals, the agreement includes capacity on the existing Southern Cross network and new Southern Cross NEXT subsea cable - set to become the lowest latency path from Australia to the US.
Telstra has also partnered with Ericsson and Ciena to build a rapid restoration service on its busiest subsea cable routes in Asia. The service is now available on three of Telstra's intra-Asia routes.
The Asian region presents one of the most challenging environments for subsea cable systems. Busy and shallow shipping ports in Hong Kong and Singapore, high-levels of fishing activity and an ecosystem prone to natural disasters, all threaten to disrupt or damage underwater infrastructure," explains Telstra's head of connectivity and platforms, Nadya Melic.
"Damage to a subsea cable can take weeks or even months to fix. But with our new continuous connection service, we are able to reroute customers impacted by potential damage to another subsea cable path on our three path network in less than 30 minutes.
"Through Telstra's large subsea cable footprint and Ciena's innovative technology, we are able to help remove the pain of an extended outage from our customers, with almost seamless restoration of their services.