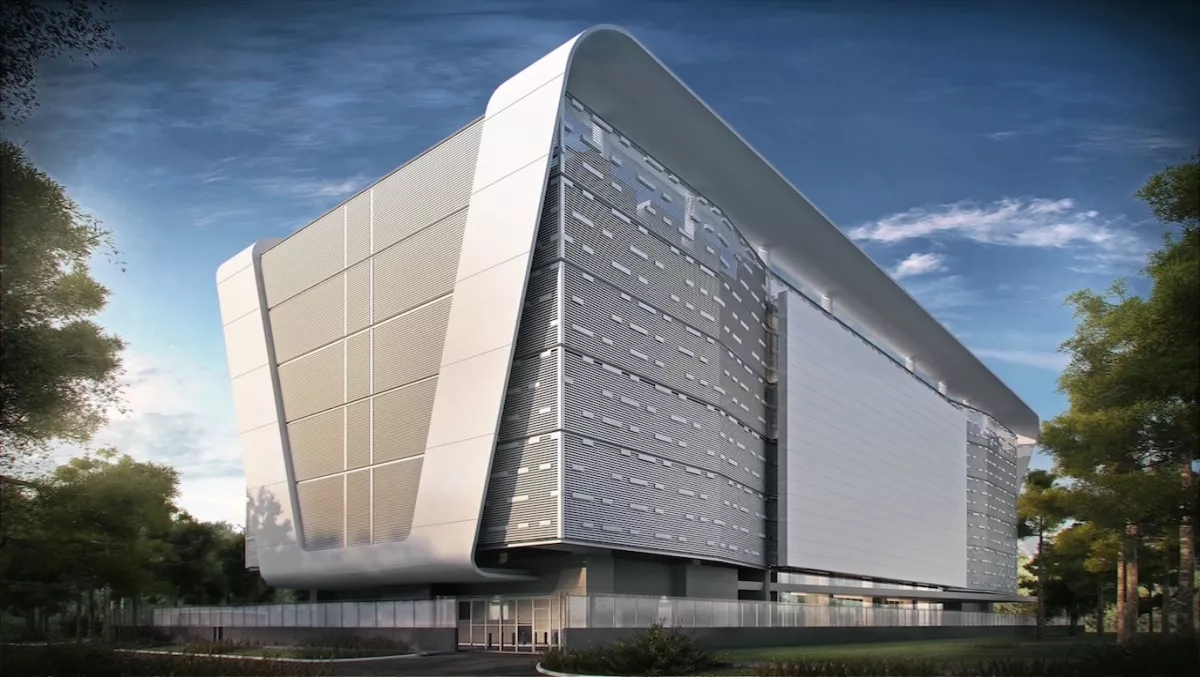 Telin-3 Singapore data center 'tops out' build, gears up for 3Q16 launch
Telin Singapore has announced that it has finished structural works on its third data center, named Telin-3.
The 20,000 square metre building is five storeys high and expected to be operational by the end of the third quarter this year.
"We are pleased to celebrate this significant milestone today. It is with much excitement and anticipation that we look forward to end of the third quarter this year, when Telin-3 will go live. Telin-3 is one of the largest investments that PT Telkom has made in Singapore, which serves as an important regional hub for us. Telin-3 is therefore a pivotal launchpad in line with the Group's strategic efforts to catapult PT Telkom into the global market," says Alex J Sinaga, group CEO of PT Telkom.
Telin-3 was recently awarded the Uptime Institute's Tier-IV Certification of Design, the only data center in Singapore to gain certification.
​"The design intention and philosophy of Telin-3 will be able to deliver full suites of data center solutions with the highest standard of service delivery, modularity and agility to meet various customers' requirements. It will enable data-centric enterprises to accelerate digital transformation in today's increasingly competitive market and helps them to manage the Total Cost of Ownership," says Septika N. Widyasrini, Telin Singapore CEO.
The company reported in May that the Telin-3 center, situated at Singapore's Data Center Park, will now comply with risks, safety and data security guidelines required by financial organisations, government and other industries.
The certification will also allow Telin's carrier-neutral center to keep its operations stable and infrastructure available for customers when its five-storey facility opens in the third quarter of this year.
"This industry validation underpins our commitment to implement critical data center infrastructure facilities that are concurrently maintainable and comply with the highest international standards. Our decision to build Telin-3 as a multi-tier Data Center with the highest industry standards reaffirms our efforts to support our business partners' requirements of maximum uptime and availability for their IT operations that are cost-efficient, reliable, flexible and scalable," says Freddi Huang, head of network engineering and operations at Telin Singapore.
The Uptime Institute also awarded Telin's Telin-1 Changi Data Center a Tier III certification of Design Documents in December last year. Institute is a specialised global data center advisory organisation. Its Tiger-IV certifications fuse proprietary methodolgy and data center research to identify data center efficiency, performance, reliability and excellence.
Telin Singapore manages data center facilities in Singapore, connected by submarine cable connectivity reaching from Singapore and Indonesia to the rest of the world.