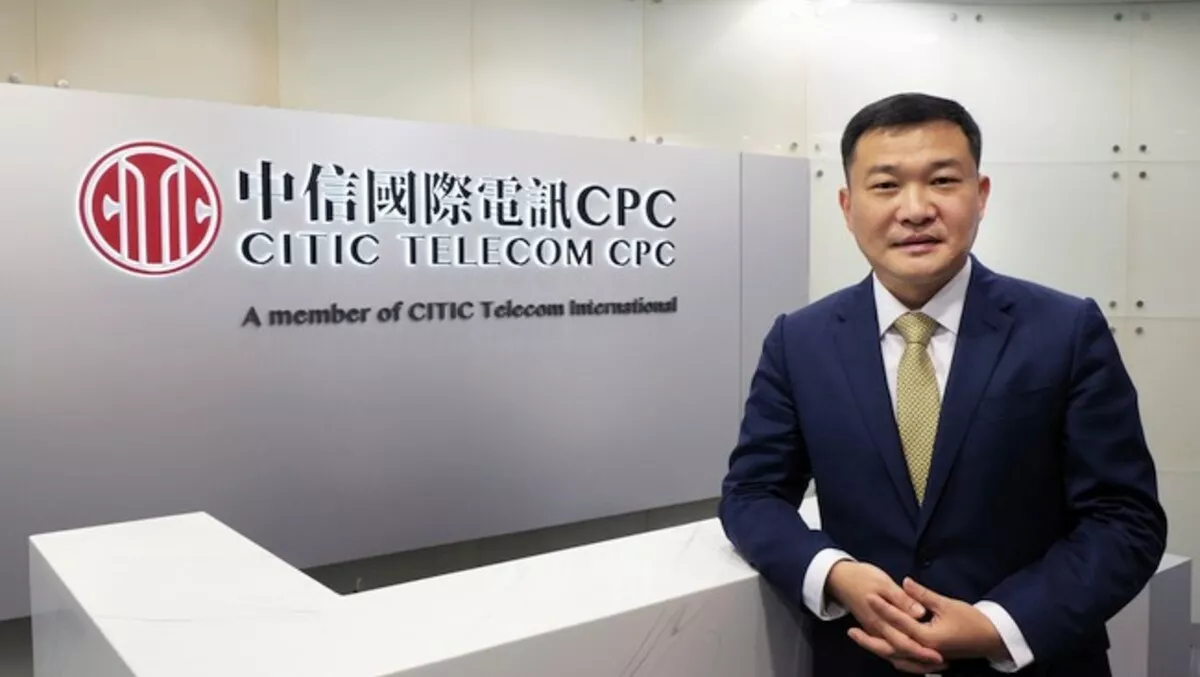 Telecom CPC has appointed a new chief executive officer
CITIC Telecom International Holdings has appointed a new chief executive officer at its Hong Kong branch.
Vice president of CITIC Telecom CPC, Brook Wong, has been given the additional role of chief executive officer, succeeding Esmond Li after his two decades of service to the company.
Wong has been overseeing the China market since 2008 as vice president, and this new opportunity will allow him to utilise his experience in telecommunication innovation to drive the company in new and interesting directions.
"Mr. Wong has long been a visionary in telecommunications, applying his tremendous insight, depth of experience, and passion for technology to the cause of creating the innovative and intelligent future," says CITIC Telecom CPC vice-chairman Frank Cai.
"We are delighted to welcome Mr. Wong to CITIC Telecom CPC, and I'm confident that he will lead the team to continue pursuing our motto 'Innovation Never Stops' and to win in this fast changing, dynamic industry. I believe that all of us will benefit from his leadership and expertise.
Telecom has been involved with another new venture in the region this year. In January, China Telecom Global (CTG) partnered with Aruba to help provide better infrastructure solutions to businesses worldwide.
The deal comes after the two companies became aware of increasing demand for growth in the Managed Service Provider market and will expand CTG's portfolio with Aruba's secure Edge-to-Cloud networking solutions. Telecom says adding this security and stability will enable customers to create innovative digital applications and further capitalise on global economies.
The appointment of a new chief executive officer at CITIC Telecom CPC also comes months after the Telecom International Holdings-owned subsidiary was awarded the Best Practices Award by Frost - Sullivan in August 2021.
According to Scoop, the award acknowledges CITIC Telecom CPC's exceptional contribution to the telecommunications industry, namely its innovation, implementation capabilities, and growth strategy.
Wong says of his new position, "I am honoured and truly proud to be appointed to lead CITIC Telecom CPC. Under all the former managements' leadership and accomplishments, together with its innovation, technology and talents, it lays a solid foundation for a leading DICT service partner around the globe. We are committed to delivering the most innovative and intelligent solutions to propel the ICT industry forward.
The company is already well known for its utilisation of the latest technology, such as AI, AR, Big Data and the Internet of Things, to provide businesses with specific ICT solutions and make their digital aspirations a reality.
"Over the 14 years I have worked at CITIC Telecom, I have seen the many ways in which our people, product and service create a rapidly growing and innovative company. I look forward to working closely with the management and the team, to continue promoting our company culture of Unity, Collaboration, Tolerance and Caring…and strive for new heights," Wong adds.