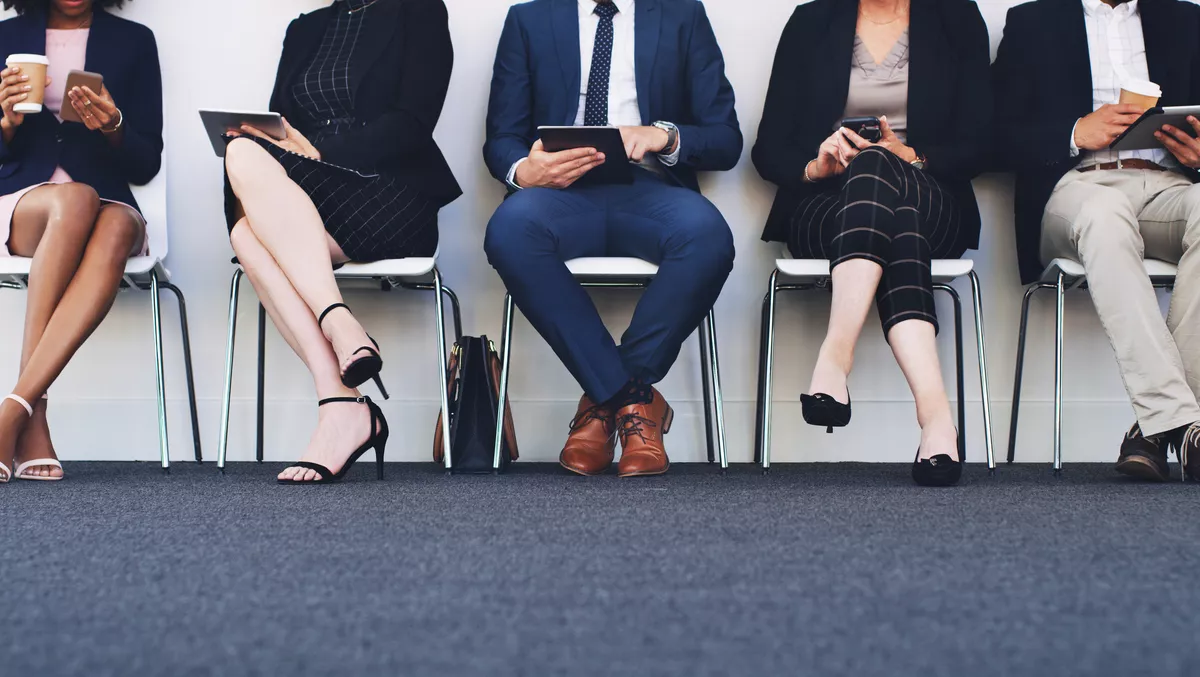 Tech job moves - Forcepoint, Malwarebytes, SolarWinds & VMware
We round up all job appointments from May 13-20, 2022, in one place to keep you updated with the latest from across the tech industries.

Binance
Jarek Jakubcek has been appointed as Asia-Pacific head of intelligence and investigations.
Jakubcek is a leading global expert in cybercrime and former cryptocurrency specialist in Europol Cybercrime Centre's (EC3) Dark Web team.
At Binance, Jakubcek will lead efforts to coordinate the takedown of malicious actors in the crypto ecosystem in conjunction with law enforcement agencies in the APAC region.
During his seven years at EC3, Jakubcek provided operational and strategic support for major cryptocurrency investigations.
He also led the world's largest cryptocurrency experts' platform with representatives from hundreds of law enforcement agencies internationally.
Being a specialist and educator in the field, Jakubcek's expertise is widely respected in the law enforcement community.
He will be an essential link between law enforcement and the crypto industry in assisting large-scale investigations.
"With its growing role in the industry comes growing responsibility, which Binance is taking the lead on," Jakubcek says.
"This is evidenced by Binance's ongoing support of law enforcement investigations and recent strategic moves, including hiring an impressive team of key personnel in both its investigations and compliance teams.
"I am proud to join Binance and work alongside the most experienced and talented team within the blockchain industry, including former law enforcement colleagues.
"It will be our duty to ensure efficient cooperation with law enforcement agencies and prosecutors in the detection and prevention of criminal activities.
"Together, we will be stamping out illicit activities from the blockchain ecosystem and ensure that Binance remains the safest exchange in the world," Jakubcek adds.
"Jarek is a hugely impressive cybercrime expert with connections to law enforcement agencies all over the world," Binance, global head of intelligence and investigations Tigran Gambaryan says.
"His role will be pivotal in ensuring that Binance works effectively with police and prosecutors to keep the Binance ecosystem and wider crypto industry secure.
"As the world's leading exchange, Binance is totally committed to take the lead on crypto security."
Jakubcek joins Binance's industry-leading security and investigations team, which includes Tigran Gambaryan, Matthew Price, Nils Andersen-Röed, and Aron Akbiyikian.

Coursera
Sue Turk has been appointed as ANZ enterprise managing director.
Turk will play a strategic role in deepening Coursera's investment in Australia and New Zealand with a focus on addressing the skill challenges in the region through partnerships with top companies, higher education institutions and government entities.
Australia and New Zealand have emerged as key markets for Coursera.
More than 1.2 million registered learners and over 60 companies use the platform to drive their skilling initiatives.
In her new role, Sue will drive the go-to-market strategy and development of Coursera's enterprise business, Coursera for Business, Coursera for Campus and Coursera for Governments, across the region.
"Learners and institutions in Australia and New Zealand value high-quality and affordable avenues to learn in-demand skills," Turk says.
"As the countries embrace online learning at a faster pace, I look forward to helping advance Coursera's mission across the region.
"For Australia and New Zealand to be well-positioned in the digital economy, new approaches to steer skill development at scale and stronger collaboration among businesses, government and universities will be critical.
"This effort can unlock new ways to bring equity and improve access to skills, ensuring an inclusive recovery."
With more than two decades in leadership positions, Turk has a strong track record in business transformation, growth, and building value for stakeholders.
Prior to Coursera, she held senior management positions with Fujitsu, Cornerstone OnDemand, NetLinkz Ltd and Rubicor Group.
Passionate about the future of work and the impact of digital transformation on organisational ability, culture, capability and people, much of Turk's experience has been focused on shaping and governing strategy and its implementation.
"Our strong momentum in Australia and New Zealand reflects the continued trend of individuals and institutions embracing online learning to develop high-demand digital skills," Coursera Asia Pacific managing director Raghav Gupta says.
"We're excited to have Sue grow our presence in the region, expand our workforce development initiatives, and help institutions prepare for the digital future.
"Her deep human capital and workforce management experience will help her empower many learners to advance new career growth opportunities."

CtrlS
Royce Thomas, an industry veteran and a senior leader from the global data center, cloud technology and telecommunications industries has joined CtrlS as president and chief business officer (CBO).
Thomas comes with over 30 years of rich experience in global account management, strategic planning, channel development, business development, redefining business models, and designing and selling solutions across enterprises and hyperscalers.
He joins the company from Equinix, where he served as strategic alliances and global account management senior vice president. Earlier, he held senior leadership roles at Level 3 Communications and Sprint.
In his new role, Thomas will work closely with the board and leadership team to craft the company's growth vision and strategy for expansion into global markets, enhance the market share and bottom line and establish CtrlS as a preferred choice of Fortune 500 global multinationals.
"I am excited to join CtrlS, Asia's largest rated-4 hyperscale data center and a preferred choice of Fortune 500 global multinationals.
"It is my belief that my experience and expertise, when combined with the infrastructure, good-will, innovations, and brand trust enjoyed by CtrlS, will pave the way for consolidation of market share across strategic regions around the globe.
"My passion for serving customers will serve our base and attract new customers, enhance market share, in addition to becoming a preferred service provider among hyperscalers, enterprises, and all mission-critical applications.
"I am eagerly seeking to meet customers and teammates as we work together to create value for all the stakeholders including employees in my role as president and chief business officer," Thomas adds.
"Royce is a tall and respected leader in the industry and I am delighted to welcome him to the CtrlS Family," CtrlS Datacenters founder - CEO Sridhar Pinnapureddy says.
"As a President and Chief Business Officer (CBO), he will play a key role in expanding the CtrlS' global footprint in strategic regions worldwide, introduce new and innovative service offerings, foster strategic global alliances, and usher in exponential growth for the company.
"Here's wishing Royce the very best as he takes on the mantel to lead the team to greater heights with vision, vigour and new energy."

Datadobi
Manu Heirbaut has been appointed as the company's engineering vice president.
Heirbaut takes over the role from Datadobi chief architect and co-founder Kim Marivoet to allow Marivoet to focus 100% on architecting the future products of unstructured data management that enterprises urgently need.
Heirbaut will continue to build on the company's long history of product success and innovation and be responsible for making sure that they meet the highest quality that Datadobi has become known for. He will report directly to Datadobi CEO Ian Leysen.
Heirbaut's appointment comes shortly after Datadobi announced the launch of StorageMAP, a new solution that provides a single pane of glass for organisations to manage unstructured data across their complete data storage estate, whether on-premises or in the cloud.
The software, built upon Datadobi's best-in-class vendor-neutral unstructured data mobility engine, enables end-users to visualise, organise, and act on their data in hybrid vendor and cloud environments.
"With the introduction of StorageMAP, Datadobi has solidified our position as the leader of the emerging unstructured data management market," Leysen says.
"StorageMAP, and our flagship product DobiMigrate, truly help enterprises harness the power of their unstructured data.
"As we continue to build upon our experience, we look forward to relying on Manu's expertise to drive customer success around the world."
Heirbaut brings over 20 years of experience in software development and building international engineering teams to Datadobi.
Prior to joining the company, Heirbaut worked at companies such as Inventive Designers, Telenet, and Sungard.
Most recently, Heirbaut served as the Director of Engineering at Unifiedpost Group.
"By now we all know that unstructured data is growing out of control. IT leaders are now questioning how they can truly manage their unstructured data in our multi-vendor, multi-cloud world," Heirbaut says.
"I look forward to expanding StorageMAP and working with the Datadobi team to truly give our customers the complete and highest quality solution they are looking for."

Delta Insurance Group
Natasha Plesnik has been appointed as a senior underwriter in its New Zealand office.
Plesnik is an experienced insurance professional with more than 20 years in the industry.
She began her insurance career with NZI in 2000. She moved to the UK, where she worked as a commercial and liability underwriter with IAG and QBE before taking up senior liability underwriter roles with Lumley, QBE and AIG.
In her new role at Delta Insurance NZ, she will support all the company's liability lines.
Plesnik says she was attracted to Delta by the company's reputation for rapid and successful growth, having a supportive, flexible and friendly working environment and an interesting and innovative product portfolio.
"I'm looking forward to expanding my knowledge of insurance and working in those new, niche product areas Delta has pioneered."
Delta Insurance New Zealand Underwriting Manager Adrian Sweeney says Plesnik's appointment further bolsters the company's current expansion programme.
"Natasha brings an impressive skillset and breadth of global experience to our team."

Domino Data Lab
Chris Lauren has joined Domino as product vice president from Microsoft, where he led the Azure Machine learning product team.
Kjell Carlsson, PhD, a former Forrester analyst, has joined the company as head of data science strategy - evangelism.
Lauren will lead Domino's product team to further define and execute on the vision and strategy of the Domino Enterprise MLOps Platform to better enable its customers to accelerate their digital transformation using the power of machine learning.
In his new role, Carlsson will advise Domino customers and prospects on their AI transformation strategies, providing strategic counsel on how enterprises can unleash the business value of data science at scale.
He will also play an important role in driving awareness of Domino's market-leading capabilities and work closely with Lauren's product team on strategy and development.
"Chris and Kjell have broad industry knowledge that will be an incredible asset to our team and our customers," Domino Data Lab CEO and co-founder Nick Elprin says.
"Chris is an expert in cloud computing and machine learning with decades of experience delivering products for enterprise customers.
"And Kjell has had the privilege of advising hundreds of organisations across industries as they progress through their data science and machine learning maturity.
"That breadth of experience makes him a perfect fit to evangelise our mission to unleash data science. I am thrilled to have them on board," Elprin adds.
"While helping many enterprises adopt machine learning at scale, I've seen MLOps' critical role in accelerating model velocity to increase business impact," Lauren says.
"Domino is the only MLOps platform that meets the needs of the most demanding enterprise workloads in an open and flexible way.
"I hope to establish Domino as the market leading Enterprise MLOps platform for every cloud and on-premises environment, and build on our successes supporting customers in key regulated industries like healthcare, insurance and financial services," Lauren adds.
"Domino is the only company that truly stands up for the modern professional data scientist and is far and away the best choice for enabling enterprises to scale and drive impact with their data science teams across the organisation," Carlsson says.
"It is a privilege to work with such great enterprises that are thoroughly transforming themselves and implementing the latest machine learning innovations using Domino's enterprise MLOps platform."

Electrosonic
Michelle Byrne has been appointed as its new chief people officer.
In this role, Byrne will be responsible for all aspects of people management, including talent acquisition, development and retention.
With over 15 years of experience in human resources and leadership positions within technology companies, Byrne is well-equipped to lead Electrosonic's people operations and help the company continue its growth trajectory driving employee engagement across the Group.
In her new position, Byrne will be responsible for leading human resources, internal communications, employee engagement and safety. She will be responsible for all aspects of the Electrosonic Group people agenda, including attracting, engaging, and retaining talent to accelerate Electrosonic's position as a leading technology professional services enterprise.
"We're thrilled to have Michelle lead our People and Culture Team at Electrosonic as chief people officer," Electrosonic president and managing director Ewan Smith says.
"She's an inspired choice who has grown her responsibilities internally, demonstrating leadership skills along the way, and she'll be able to help us gain a significant competitive advantage," Smith adds.
"I am incredibly excited to further expand my responsibilities at Electrosonic and continue the focus on cultivating an amazing employee experience," Byrne says.
"In today's competitive environment, people are what make for enterprise success; I can't wait to enhance the passion and culture of Electrosonic in my new role as CPO.
"It's going be an honour working alongside everyone here who shares our values."

Forcepoint
NICE chief financial officer Beth Gaspich will serve as an independent director on the company's Board of Directors and chairperson of the Audit Committee, effective immediately.
In her Audit Committee role, Gaspich will be responsible for leading oversight of the financial reporting process, the audit process, the company's system of internal controls and compliance with laws and regulations.
"Beth is an experienced transformational leader driving operational excellence and cloud-based portfolio growth within global enterprises," Forcepoint CEO Manny Rivelo says.
"She joins the Forcepoint board at a pivotal moment as we accelerate our leadership in delivering a unified cloud-native platform that simplifies security for businesses and government agencies worldwide.
"Her skillset in strategic finance and operations across enterprise software, risk management, and finance industries will complement the talents of our existing board and bring new ideas and diverse views for growing Forcepoint's market presence."
Gaspich has more than 30 years of combined experience leading finance, operations and business activity in the B2B software, risk management, and financial services industries.
In her current role as NICE CFO, she is responsible for all aspects of finance, investor relations, legal, and global operations, including purchasing and facilities as well as management information systems. During her tenure, she has helped NICE transform from an on-premises to a cloud-based business with 30% cloud growth.
"Cybersecurity is at a critical turning point as organisations of every size have significantly accelerated their digital transformation strategy in a relatively short amount of time," Gaspich says.
"This has brought to the forefront the power in embracing cloud-native and hybrid security architectures as a modern business enabler, completely changing the paradigm in how traditional approaches to security have been implemented.
"I look forward to applying my operational experience guiding cloud-based businesses to contribute immediately to Forcepoint's growth in the months and years ahead."

HashKey
David Leahy has been appointed as chief operating officer of the company's Exchange Business, and WK Chim as senior advisor to the Board (Risk Management).
As chief operating officer, Leahy will be responsible for overseeing the core operations for the HashKey's Exchange Business, as well as developing longer-term growth strategies for the company.
Leahy joins from J.P. Morgan in Hong Kong, where he was most recently managing director and head of the financial sponsors group for Asia (Private Bank), having previously been the head of prime finance distribution for Asia at the investment bank.
Leahy has further served in various senior financing roles in alternative investments at Credit Suisse and has worked in Hong Kong, Sydney and London, leading the build-out and growth of several business lines.
WK Chim joins HashKey as senior advisor to the board, focusing on providing independent assessment and advice on the risk frameworks and policies matters across the company.
WK has more than 30 years of international banking experience and specialises in risk management and internal control, with a particular emphasis on credit risk, market risk, corporate governance and capital management.
He currently serves as independent non-executive director of OCBC Wing Hang Bank and chairs the bank's Risk Management Committee.
Chim's other previous board experiences included serving as independent non-executive director for Standard Chartered Bank (China) and for HDR Global Trading (owner and operator of the BitMEX trading platform).
He was also the chief credit officer at Bank of China's Beijing head office from 2007 to 2015.
"We are very pleased to welcome David and WK to the HashKey team," HashKey executive president Michel Lee.
"Their combined experience, strong business acumen and deep market insights will be invaluable to the Group as we continue to grow and expand our businesses across Asia."

LoopMe
The company has made four senior hires across the APAC region: Daisuke Shigeishi as head of digital partnerships, Georgia Watson as senior sales director, Akihito Morita as sales director, and James Symonds as senior sales director.
The new hires will be instrumental in driving continued momentum and identifying new revenue opportunities in APAC.
LoopMe's APAC appointments also include Isabel Zhang as Hong Kong sales manager, Valerie Ang as Singapore account manager, and Google graduates Cheresa Rong and Valery Ong as Singapore sales executives.
Shigeishi joins from AdColony, where he most recently worked as head of sales UA Japan and director of strategic partnerships APAC. He will be based in Tokyo.
His responsibilities will centre around developing and implementing supply strategy in the region, as well as bringing in new partnerships and supporting business development through collaboration with senior leadership and demand teams.
Watson and Morita will both be based in Singapore.
Joining from Blis, where she was group head, Watson will drive revenue across the SEA region in her role as senior sales director.
Morita, previously in sales at Foursquare, will leverage his understanding of data and technology across global markets to grow LoopMe's partnership with dentsu in Singapore and Tokyo.
Based in Sydney, Symonds will use his eight-plus years of experience in media, from companies such as Nova Entertainment, Fairfax Media (now Nine Media) and Ikon Communications (now Essence), to boost sales across the ANZ region.
"After stellar growth in 2021, we are incredibly excited to build out our teams in Singapore, Hong Kong, Japan and Australia," LoopMe APAC managing director Pete O'Mara-Kane says.
"Our agency and client relationships have never been better in APAC, with LoopMe's PurchaseLoop product suite delivering outstanding ad campaigns and experiencing monumental growth in 2021 YoY.
"Now, we are adding the resource levels required to deliver exceptional customer service alongside future growth."

Malwarebytes
The company has recruited channel veteran Brian Thomas as vice president of worldwide MSP - channel programs to lead the next phase of growth in the program, guiding MSP and channel-focused offerings while accelerating the global build-out of Malwarebytes' channel partner network.
Thomas intends to build on strong momentum from the 2022 fiscal year of 37% YoY MSP partner growth, to catalyse even stronger channel and MSP expansion in the 2023 fiscal year.
Thomas brings more than a decade of channel, MSP, and distributor leadership experience to the growing channel team at Malwarebytes. As the new channel chief, Thomas is responsible for ensuring that channel offerings are tailored to fit the needs of Malwarebytes partners, both current and future.
"Small and medium sized businesses face unique challenges that have been underserved by the cybersecurity industry, which historically has designed products for large enterprises," Thomas says.
"Malwarebytes is in a perfect position to serve the needs of these organisations through our partnerships with MSPs and our robust platform of security solutions.
"Our intuitive, streamlined approach to managing cyberprotection takes the stress off SMBs and enables them to focus on their core business without fearing ransomware or other threats, even across dispersed work environments."
Before Malwarebytes, Thomas was WatchGuard Technologies' Regional Vice President of US Channel Sales, where he helped to oversee the integration of WatchGuard Technologies and Panda Security's solution portfolio following Panda Security's recent acquisition.
Prior to that, Thomas served as Arista Networks' Director of Worldwide Channel Sales.

Okta
The leading independent identity provider has appointed Celestine Tan as vice president for Asia Pacific marketing.
Tan will oversee and lead Okta's entire marketing function in the region, including end-user, channel and field marketing, and corporate communications.
Before Okta, Tan was vice president of global field and partner marketing at Splunk, where she led an 85-person team and drove end-to-end marketing to generate demand and build the sales pipeline globally.
Earlier in her career, Tan spent 16 years at Sun Microsystems, where she rose through the ranks to become the Global Vice President of marketing for Sun's global software unit.
During her tenure, she received the coveted Marketing Leadership Award from Sun Microsystems and was a graduate of the Sun Leadership Institute.
Tan has also held senior marketing positions at CA Technologies and Pivotal.
"I am thrilled to have Celestine join the team. She brings an incredible amount of experience working in technology companies of all sizes, and will be an invaluable support to our sales leadership as we take our brand and business in the region to the next level," Okta chief marketing officer John Zissimos says.
"Many APAC firms have not fully tapped digital identity to secure, modernise and transform their enterprise," Tan says.
"I am excited at the prospect of leading a high performing team to navigate the dynamic markets here, bringing Okta's innovative identity expertise to our fast-growing pool of customers."

QBE Insurance Group
David Germain has been appointed as group chief information officer.
Germain joined the company on April 26, based in QBE's London office and reporting to operations and technology group executive Matt Mansour.
As GCIO, Germain will be responsible for leading QBE's global Technology Services function to deliver transformative technology change that supports business goals and the overall effectiveness of the company.
He joins QBE from RSA Group, where he was Group, UK - International chief information officer, responsible for leading the global IT function with a focus on developing technology and digital capability.
"David has a strong pedigree and transformational experience leading technology teams around the globe," Mansour says.
"QBE has made great strides executing on our modernisation agenda over the past three years, and David will continue to drive our strategic priority areas as we move into the next phase of our modernisation and digitisation initiatives.
"As technology becomes ever more central to driving value in the insurance sector, I'm excited to bring someone of David's calibre into the senior executive team," Mansour adds.
"I am thrilled to join QBE, a leading global insurance business, and I am looking forward to the opportunity to progress QBE's IT strategy to move the business forward and strengthen support for our customers, people and shareholders," Germain says.
Germain has 30 years' experience in building global IT and digital strategies within financial services organisations to support business performance and growth.
He has overseen business-critical global transformations that include the development of large-scale investment cases for major IT and business change across systems, people and process, leveraging new techniques including Agile and DevOps.

Sepura
Rob Merrick has been recruited as Broadband Products business development manager.
Merrick's role will be to continue to grow Sepura's presence in the evolving LTE market space, supporting customers and partners in deploying Sepura's mission-critical broadband solutions.
His previous role was as Solutions Architect at the UK Home Office, where he played a leading role in the development of the Emergency Services Network Project.
Merrick has also represented the Home Office in discussions on 3GPP standards, helping to build the technical architecture for the MCX solution and working with end-users to ensure ESN meets their requirements.
He will bring this detailed understanding of users' requirements to Sepura as the company grows its presence in the emerging LTE market.
"Sepura has an outstanding reputation in the market for the quality of its products and its customer service," Merrick says.
"We are seeing across the world a gradual shift to users investigating and testing the opportunities presented by LTE, particularly as a hybrid solution maintaining TETRA for mission-critical voice communications.
"I have spent a considerable period of time with end-users over my career, understanding their needs and building fit for purpose solutions to answer these.
"There are significant opportunities in the market where LTE solutions can answer customers' operational needs by providing access to mission critical data in the field.
"Sepura are perfectly placed to respond to this need with the SCU3, and I look forward to supporting the company moving forwards in this area, Merrick adds.
"For Sepura it is vital to have the right resources available to support our regional teams and partners," Worldwide sales director Terence Ledger says.
"For our customers, it is vital to have access to knowledgeable, trusted teams that can support them.
"We are delighted to bring Rob on board, to make use of his extensive knowledge gained in roles around the world and to continue to ensure that our customers have best in class solutions to support them moving forwards.
"We look forward to Rob playing a crucial role in Sepura's presence in the critical communications market."

Smart WFM
Bestselling author Andrew Griffiths has been appointed as advisor and director of marketing, branding and messaging, the company's inaugural appointment to its new Advisory Board.
Griffiths, author of 14 bestselling business books, brings more than 25 years' business, marketing, and communications experience to the UKG services partner, having worked with a broad range of companies and political bodies worldwide, including Telstra, Optus, CBS TV, HP, NYK Line, and the European Union.
His experience working with Smart WFM CEO Jarrod McGrath and the company's global expansion were key factors that attracted him to the role.
"I've worked with Jarrod for years now helping him launch and promote his books," Griffiths says.
"It was in his writing that I could see the story of how he was reshaping the human capital management industry.
"This company is building a legacy and setting the bar for how organisations can get the most out of their people while giving them the best possible experience.
"It's hard to imagine anything more important than that opportunity in today's business landscape, and McGrath and his team bring a rarely found wisdom to where organisations and people meet."
Griffiths will work alongside McGrath and Smart WFM COO Rob Scott to drive the company's global marketing, messaging, and branding strategies as it becomes a more mature global business and sets the scene to one day list as a publicly-traded company.
He'll also play an active role in identifying other members to join the advisory board, focusing on areas including diversity, equity inclusion and belonging, environmental sustainability, philanthropy, and global consulting.
"The people-first approach we've taken, where we consider productivity, and balancing knowledge workers and operational workers, is clearly working, McGrath says.
"Andrew understands the journey we're on but also brings an outsider's perspective to it, and his expertise will be invaluable on us maximising our growth potential."

SolarWinds
Sandeep Mehra has been appointed as Asia-Pacific and Japan channel sales director.
In this newly formed role, Mehra is responsible for developing channel business and strategic Partner alliances in APJ.
He will lead the region's channel strategy to continue growing the business's presence as a market leader for IT operations management software in APJ.
The appointment reinforces the company's commitment to furthering close collaboration with Partners in the region.
"We're excited to have Sandeep join our APJ leadership team as the new director of channel sales as we continue strengthening our business relationships and bringing value to our channel Partners and customers in the region," SolarWinds international sales and worldwide channels president David Cronk says.
"Sandeep's nearly three decades of industry experience will help us create greater synergies with channel Partners and customers, drive sales, and strengthen our in-market relationships across the APJ region."
With 28 years of experience in sales and channel management, Mehra has worked across APJ since 1998 and brings expertise in key business areas such as direct and channel global enterprise, go-to-market strategy, and strategic partnerships.
Before SolarWinds, he was the regional sales director for Australia-New Zealand and Southeast Asia at Ivanti and was accountable for executing sales and business strategies.
He has held leadership positions in leading multinational technology companies such as Pulse Secure, Huawei Technologies, Cisco, and Alcatel-Lucent.
"It's an exhilarating time to be joining the SolarWinds team, which is at the forefront of some of the most exciting digitalisation transformations worldwide," Mehra says.
"I look forward to working with a company dedicated to deepening its relationships with its channel partners and empowering our customers to take their digital transformation journey to the next level."

Sysdig
Edd Wilder-James has joined the company from Google to lead its open source ecosystem team.
As open source ecosystem vice president, Wilder-James will expand the open source team at Sysdig, with a focus on community outreach and partnerships.
"Software development has moved to an open source stack, and it's obvious now that the future of security should be open," Wilder-James says.
"By adopting open standards, teams can improve security and availability by using tools that easily connect into their Kubernetes environment.
"Sysdig built really strong open source tools that other open source companies are using under the hood. I'm excited to help the community realise the power of these free projects!"
Wilder-James brings more than 20 years of technology, content, business, and strategy experience in public and venture-backed private technology companies.
Before joining Sysdig, he led teams supporting the global open source community, and guiding strategy for key open source projects, including TensorFlow, Go, and Kubernetes.
Before that, Wilder-James spent time in big data and analytics at Silicon Valley Data Science, and was a conference chair for O'Reilly Media.
He was the founding chair of TensorFlow World, and O'Reilly's Strata Conference on big data and data science, as well as chair of the O'Reilly Open source Convention.
Wilder-James was also the chair of OSCON for six years, and is a former Debian and GNOME contributor.
"Open source is at our core and our ultimate goal is making sure organisations of any size have security tools that plug into their existing development stack to reduce their risk," Sysdig Founder and CTO Loris Degioanni says.
"We have an amazingly strong open source engineering team and we are excited for Edd to lead our ecosystem team to help the community understand the power of open source."

Talend
The company has named Sam Pierson as its chief technology officer and Jason Penkethman its chief product officer, a newly created role.
The addition of a CPO reflects the company's strategic focus on the development and execution of innovative solutions that help businesses use healthy data to achieve valuable business outcomes.
"Our product and engineering teams have a long history of innovation," Talend CEO Christal Bemont says.
"From disrupting the market with the first open source solution to breaking big data barriers and delivering the industry's first Trust Score, we've proven our ability to lead the market.
"I'm thrilled to have Sam and Jason on board. They will be integral to the team as we redefine what it means for companies to be data-driven and achieve data health."
Most recently, Pierson was senior vice president of engineering at Illuminate Education, an SaaS company focused on data and collaborative instructional tools.
Additionally, he was a technology executive at Sansoro Health, where he was brought in to spearhead a significant cloud migration initiative.
He has also held leadership roles in research and development, driving innovation and product development with Veritas and Symantec.
"I am thrilled to join Talend at a time when there when there are so many incredible opportunities to advance our industry to where we are truly making an impact for all of our users," Pierson says.
"I look forward to working with our world-class engineering team and introducing game-changing technologies to help companies realise the true value from their data."
With over 20 years of senior leadership expertise, Penkethman is a highly accomplished product executive who takes a very pragmatic and data-driven approach to help his teams thrive and take calculated risks in fast-paced environments.
"Talend is uniquely positioned to ensure data is trustworthy, accessible, and driving optimal business outcomes," Penkethman says.
"With an impressive product team in place, we have an amazing runway and opportunity for growth in the data management space.
"We are focused on creating new ways for businesses to think about their data and I believe our team will make a lasting impact on the industry."

Unit4
Tania Garrett has been appointed as chief people officer.
Garrett will oversee the company's people success function, where she will be responsible for talent acquisition, learning - development, compensation - benefits, as well as regional HR field teams. Tania will report to Mike Ettling, Chief Executive Officer, Unit4.
With more than two decades of human resources experience, spanning various industries and geographies within established industry-leading organisations, Garrett is well versed in providing HR leadership in international high-growth businesses.
As well as guiding companies through complex acquisitions and mergers, she has a proven track record in organisational design and leading multi-location teams to deliver high-level employee experience.
Garrett joins Unit4 from Adobe, where she led International Employee Experience, covering the EMEA, APAC and Japan regions.
Having previously managed the EMEA Employee Experience organisation, she was instrumental in transforming Adobe's employee experience, standardising and improving processes and, crucially, developing the culture.
"We are excited to welcome Tania to Unit4 and, as a people-centric business, we are delighted to have someone with her wealth of global experience, talent and passion for people, join the company through our next phase of growth," Unit4 CEO Mike Ettling says.
"With a track record of strategic leadership and hands-on execution, she will help us to further invest in our people and accelerate Unit4's journey to support our customers in delivering an exceptional people experience to their organisation as well as to their customers, Ettling adds.
"I am thrilled to be joining Unit4 at a time when we are all emerging from the pandemic, and businesses are looking to shift their priorities back to sustainable growth," Garrett says.
"Now, more than ever, leaders need to retain talent and motivate their people in new ways, and I very much look forward to being part of that journey here at Unit4."

Varonis Systems
The company has expanded its operations in the Asia-Pacific region with the appointment of country leadership in India, Singapore, and Japan.
The new executives bring to Varonis more than 75 years of combined business development and sales leadership experience with leading technology and security companies.
Maheswaran Shamugasundaram joins Varonis as the company's first country manager for India.
Shamugasundaram brings more than two decades of security experience to this position. Before Varonis, he was the regional director at HelpSystems. Earlier, he was the regional director at Titus and spent more than a decade at Forcepoint.
Shing Ping Loi joins Varonis as the company's first country manager for Singapore.
Loi has more than 20 years of IT sales experience with companies including Oracle and Symantec. Before Varonis, Shing Ping spent seven years at Trustwave, where he led sales, pre-sales engineering, and sales operations in Singapore.
Katsuya Tsujimoto joins Varonis as the company's first country manager for Japan.
Tsujimoto joins Varonis from Splunk, where he led partner business and high-touch sales. Earlier, he was the country manager at Nintex Japan. Katsuya also spent 20 years as a sales and partner business leader at Microsoft in Japan.
"Today's unprecedented digital transformation requires a data-centric approach that protects critical information from modern cyber threats, and the Asia-Pacific region is no exception," Varonis APAC vice president Scott Leach says.
"We are thrilled to welcome Maheswaran, Shing Ping, and Katsuya to continue to grow our presence throughout APAC.
"Their impressive leadership backgrounds and deep industry experience make them exceptionally well-qualified to help grow our business footprint by forging new partnerships and delivering Varonis' data-first solutions throughout the Asia-Pacific region."

Vertiv
Rainer Stiller has been named as the company's new chief marketing officer, effective immediately.
Stiller will lead Vertiv's global marketing organisation as it continues its vision of providing customers with a more innovative and personal digital marketing experience.
Stiller joined Vertiv in 2017 as EMEA marketing vice president and was later promoted to global channel marketing vice president.
He has helped to transform Vertiv demand generation, customer experience, digitisation of lead-to-order processes, sales force enablement, and strategic branding.
"Over the past four years, Rainer has led our marketing organisation to success by enhancing our digital experience and pushing Vertiv to be more thoughtful, imaginative, and strategic in serving our customers," Vertiv chief strategy and development officer Gary Niederpruem says.
"His passion for the role marketing plays in our success, both internally and externally, makes him the perfect person to lead our global marketing organisation," Niederpruem adds.
"I plan to help Vertiv and our marketing team become even more creative, purposeful and analytically driven in our efforts to reach and engage with our customers," Stiller says.
"It is gratifying to be a part of an organisation where I can lead a diverse, global team that is motivated and dedicated to making a real difference for our stakeholders."
Stiller has more than 20 years of experience in sales and marketing leadership roles at F500 and Euro Stoxx 50 companies, with roles based in the US, France and Switzerland.
He graduated from the Munich University of Applied Sciences in marketing and human resource management and learned the marketing ropes at the BMW headquarters in Germany.

VMware
Tan Siew San has been appointed as Singapore country manager and will join the company mid-June.
In this capacity, she will head all business activities, including strategy and investments, helm local business units and grow the teams, and drive engagement with customers, partners, and key stakeholders.
"Singapore is a key leader in innovation and digitalisation not just in Asia, but globally, and is actively driving its Smart Nation initiative with organisations assiduously shifting to cloud adoption," VMware Southeast Asia and Korea vice president and managing director Paul Simos says.
With her strong experience in business development, team leadership, driving sales growth and knowledge of the local enterprise and government sectors, Tan will play a key role in spurring and empowering businesses here to scale faster and achieve even greater success in the digital economy," Simos adds.
"Organisations in Singapore are digitising at a rapid pace, and with economies regaining their sparkle, I look forward to helping businesses accelerate to a digital future with solutions such as hybrid and multi-cloud, app modernisation, security, networking, and digital workspace platforms," Tan Siew San says.
Tan Siew San brings with her over 20 years of IT and team leadership experience.
Before joining VMware, she was the Head of Sales for Singapore - ASEAN with global IT and communications services provider Orange Business Services. She has also held key people, sales and business development roles with HP Services and Microsoft Singapore.

WLTH
Tim Ford has been appointed as national partnerships manager.
Bringing with him over 17 years of experience in the mortgage broking industry, with 12 spent specifically in aggregation.
Ford has been tasked with shaping the way WLTH forms relationships and delivers value with Australia's largest aggregators and brokers.
The appointment comes as part of a strategic partnership the Australian digital lending and payments provider has made with mortgage broker aggregator Specialist Finance Group to strengthen its presence in the broker community, connect with more everyday Australians looking to save on their mortgages, and create a positive environmental impact.
As part of the partnership, SFG will be the first aggregator to incorporate WLTH products into its comparison proposals.
"WLTH is a real challenger to many of the other digital lending and payments players in the local space," Ford says.
"I look forward to working alongside the team to take an innovative approach in delivering value and expanding WLTH's growth in the market through building core relationships between top aggregators, large broking businesses, referrals and the end customer."