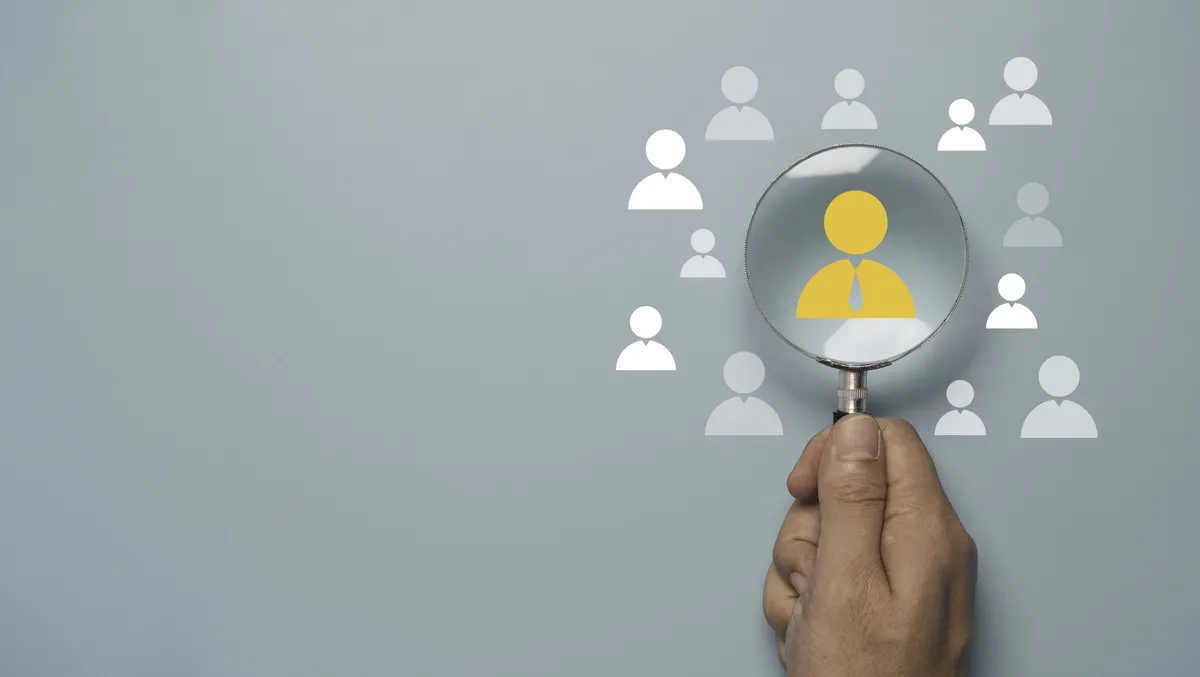 Tech job moves - Amperity, Barracuda, KPMG & Kordia
We round up all job appointments from November 11-18, 2022, in one place to keep you updated with the latest from across the tech industries.
Amperity (US)
Seema Kumar has been hired as Amperity's new Chief People Office, with Megan McDonagh stepping into the role of Chief Marketing Officer.
Together, the pair bring extensive expertise within their respective industries to support Amperity's growing leadership team.
"The company is experiencing unprecedented growth, and we are thrilled to welcome both Seema and Megan to the team as we take Amperity and the customer data platform category to the next level," says Barry Padgett, CEO, Amperity.
"Both have a successful track record for building and scaling organisations to support rapid growth, and equally important, they share in our mission to help people use data to serve the customer. I look forward to working with them as we elevate our brand awareness around the globe, and continue to demonstrate why Amperity is a great place to work."
Kumar has over 20 years of experience in people operations and human resources.
The new role will see her managing all workplace and people operations such as recruiting, benefits and rewards, organisational and people development, and diversity, equity and inclusion.
In her previous role as Human Resources Vice President at F5 Networks, Kumar led initiatives to attract and develop talent and to shape the culture to transform and grow the business.
"We're at a unique point in time where we have the ability to impact and embrace how we think about the future of work, and how we create a truly inclusive environment where we can thrive, both personally and professionally," Kumar says.
"I've been truly impressed and energised with the emphasis the executive team places on its people, company values and mission.
"I'm excited to join at this time of growth, and partner with team members of all levels to ensure Amperity continues to be a place where everyone is empowered to do their life's best work."
McDonagh is a seasoned marketing executive and is known for her innovation, creativity and ability to speed up growth for industry-leading tech companies.
Previously Chief Marketing Officer at RealWear, McDonagh was also formerly a mainstay at Intel for over 20 years, holding a range of positions in marketing leadership.
"Amperity represents a perfect trifecta with an extremely passionate customer base, differentiated mission-critical technology, and a vibrant culture powered by dedicated employees who love doing what's right for our customers," McDonagh says.
"I am incredibly excited about the opportunity at Amperity and the scale the company has achieved to date. I look forward to bringing my experience to Amperity and helping enterprise brands drive exponential impact by realising the full value we can bring to their business."
Barracuda (US)
Jason Beal has been announced as the company's new Vice President, Worldwide Partner Ecosystems. Beal brings more than 20 years of channel leadership experience, with a focus on channel ecosystem launch and development and expansion in cybersecurity businesses.
Beal will lead global channel strategy and development with a strong focus on driving growth across the Barracuda global partner ecosystem. He will also help Barracuda partners further capture opportunities in the market with its innovative technology solutions.
"We are happy to welcome Jason to Barracuda," says Chris Ross, CRO of Barracuda. "Bringing Jason into this role is a key part of our ongoing commitment to invest in our channel partner go-to-market. We're looking forward to his focus on continuing the growth acceleration across our partner ecosystem and to drive innovation within our business model. He will also play an integral role in continuing to build and grow a world class channel go-to-market strategy and partner program for our business."
"I'm thrilled to join the Barracuda team and help drive the next phase of growth," says Beal. "I look forward to the impact I can bring to the team as we execute our growth plans while meeting the needs of partners and customers with our integrated suite of advanced security solutions."
CBRE (US)
Gordon Dolven has joined the company as Director of Americas Data Center Research. Dolven will lead the development of the company's data center research and thought leadership in the region and support its data center professionals in business development efforts. He will also collaborate with data center research colleagues in EMEA and APAC on global initiatives.
Dolven joins CBRE from IX Acquisition Corp., a SPAC created to acquire and partner with a global tech or tech infrastructure business, where he analysed and evaluated hundreds of private digital infrastructure companies and published a weekly newsletter on telecommunications and macroeconomic trends.
Previously, he was an associate at TowerPoint Capital, a digital infrastructure and real estate investment company, where he specialised in analysing cell tower sites. Earlier in his career, he served in investment positions at Bank of America Merrill Lynch and Janus Capital Group; he has previously held Series 6, 7, 63, and 65 licenses.
"Gordon's deep digital infrastructure expertise and strong writing and communication skills will help us elevate our data center and network thought leadership and ensure CBRE is the leading voice on digital infrastructure real estate," says Pat Lynch, Executive Managing Director, Data Center Solutions, CBRE.
CellPoint Digital (Denmark)
CellPoint has announced the appointment of a new marketing team as the business continues its expansion into new verticals.
Kim Hansen, the new Head of Technology Operations, is a leading software developer specialising in DevOps. He joins CellPoint from Specshell ApS, where he led the implementation of IT processes and security.
Michael Svendsen, former Chief Technology Officer at SimpleSite, joins as Global Head of Software Engineering. Bringing years of experience in software development management, Svendsen is described as an expert when it comes to managing research and development for rapid prototype creation.
New Head of Enterprise Architecture, Basim Reza, is said to have a proven track record of working in the insurance and payment industries. A former Mastercard Principal Engineer, he's known for his expertise in enterprise integration, behavior-driven development (BDD) and software design.
Based in CellPoint Digital's Danish headquarters, the team is said to be the driving force behind the company's new innovations, building a global team to develop the future of payments.
Kjeld Pharao, Head of Technology and Engineering at CellPoint Digital says, "We're delighted to welcome these new members to the CellPoint team. The vision and expertise we now have on board will prove invaluable as we continue our journey as the global leader in Payment Orchestration and build on our best-in-class reputation."
Cyara (Australia)
Max Lipovetsky has been appointed to the role of VP Products and Russ Hellmann to VP Growth Marketing, as it accelerates its global foothold.
With over 20 years experience in the contact centre and IVR industry, the company says Lipovetsky brings a wealth of knowledge as Cyara's VP Products. In 2003, Lipovetsky co-founded Global Speech Networks and brought to market one of the first SaaS contact centre clouds - capturing the attention of some of ANZ's largest businesses. Based in Melbourne, Australia, Max will be instrumental in guiding Cyara through its next stage of product innovation, including the fast-evolving role of AI in testing.
Russ Hellmann, Fujitsu's former Head of Global Demand - Digital Innovation, joins Cyara in the newly created role of VP Growth Marketing. Based in Texas, US, he will be responsible for developing a centralised capability for regional teams that will enable customer acquisition and partner activation.
Hellman will lead four strategic pillars of growth - Global Programmes, Digital Marketing, Field Marketing and Partner Marketing - which, together, will play an influential role in planning, building and activating campaigns that will enable Cyara to scale at speed.
Lipovetsky says, "Cyara brings agility and accelerated innovation to CX, turbo-charging businesses that are driven to create the best possible experiences for their customers. Cyara does this through CX Assurance; a product category it has created almost single-handedly on a global scale. With its history of innovation and an organisational platform built for growth I'm incredibly excited to be joining Alok and the team."
Hellman remarks, "CX is both an art and a science - and only Cyara can measure, test and optimise for both. As the rapid and fundamental shift to the cloud continues, ensuring every facet of the CX journey is seamless has become paramount for success. With Cyara's comprehensive assurance capabilities, expansive global partnerships and passionate people, I'm thrilled to be joining a fast-growing category leader that is pushing and redefining boundaries."
Alok Kulkarni, CEO and Co-Founder of Cyara, adds, "Securing talent like Max and Russ to help drive our product innovation, value proposition and growth strategy, places Cyara in a very unique, and fortunate position as we head into 2023. We are entering a period of massive disruption within our industry which will create risks and opportunities along the way. From our growth ambitions to our employee happiness, ensuring we have the right leaders in place is vital and I can't wait to see the impact both Russ and Max will create for customers, partners and the team."
Denodo (US)
Denodo hasannounced two key additions to its executive team. Daniel Lender has been announced as Chief Financial Officer and Stephen Wellesas as Chief Legal Officer. Lender and Welles will lead all of Denodos global financial and legal strategy and operations, reporting directly to Denodos Chief Executive Officer, Angel Via.
"We're excited to welcome Daniel as our new CFO and Stephen as our new CLO," says Via.
"Daniel brings extensive financial and operational experience in enterprise software to our executive team and Stephen adds his broad and deep expertise in legal matters. These two key appointments strengthen our executive team and will be a great asset to Denodo as we continue to grow our global business."
Lender is the newest addition to Denodos executive leadership team and brings more than 30 years of enterprise software and financial markets experience to his role. He joins Denodo after a long tenure with QAD Inc., a leading provider of next generation manufacturing and supply chain management solutions in the cloud, where he served as executive vice president and chief financial officer.
"I am absolutely thrilled to join Denodo at this stage," he says.
"With data growing at an exponential rate and multi-cloud platforms becoming the norm, I believe Denodo, with its unique and proprietary platform, is well positioned to continue its growth path and help its customers unlock value from their data. I look forward to working with the Denodo leadership team to help fuel Denodos next phase of growth."
Welles brings more than 25 years of experience to his new position as Chief Legal Officer. He joined Denodo from Wilson Sonsini Goodrich & Rosati, where he was a senior counsel.
"Denodo has a bright future and I am excited to be a part of the team," he says. Denodos mission to help enterprises become data-driven organisations is an important one, and it will continue to drive Denodos growth."
DoxAI (US)
Lisbeth Hadingham has become the new Executive Vice President North America. Based in New York, Lis commenced her role on 7 November 2022.
Commenting on the appointment, DoxAI's CEO and Managing Director, Adrian Vallino, says, "Lisbeth's appointment as our EVP is a further demonstration of our commitment and growth strategy as we continue to add US "boots on the ground". It's an important phase, and we're extremely excited to have someone of Lis's calibre and exceptional US experience across investment banking and software start-ups that will accelerate our plans as we expand our market share, delivering extraordinary digital solutions to our clients and their customers."
Hadingham remarks, "At a time when inflation is rising, skills are harder to access, legacy systems and processes are outdated and cyber-crime is prominent, DoxAI marketplace solutions will disrupt the current convoluted 'as-is' landscape! Leveraging DoxAI's innovative solutions, any business whether enterprise or small business now have access to secure global solutions that can fast-track their digital transformation journey that stand out within a continuously changing compliance and competitive environment. I'm very excited to be part of the DoxAI journey."
ExtraHop (US)
Chris Scanlan has been announced as the company's new President and CCO. In this role, Scanlan will be responsible for the global sales and revenue strategy, initiatives, and operations.
From partnerships and the channel to resellers and direct customers, his work will maintain and improve the customer journey across all facets of ExtraHop. He will focus on scaling and driving growth as the company looks to take the number one market share spot for network detection and response (NDR).
"ExtraHop is on a rocketship growth trajectory that is reinventing the network intelligence market," says Patrick Dennis, CEO, ExtraHop.
"We're ready for Chris to join us to build and run an industry-leading sales organisation. His unique background of working both in the partner and the vendor ecosystem will help ExtraHop create deep and strategic relationships with customers and partners around the globe."
ExtraHop says Scanlan will play a pivotal role in leading the company's international expansion initiatives while overseeing the global sales, sales engineering, channel sales, and renewals functions.
He will focus on harmonising sales operations across the regions, elevating the focus of every customer and partner touchpoint. He also will tap into his extensive background in the integration and partner ecosystem to ensure that the ExtraHop partner program is consistent and meaningful around the globe, establishing ExtraHop as the top NDR choice for any partner-led opportunity.
"ExtraHop is an industry leader in the space and its network intelligence provides the foundation for all security and IT decisions," says Scanlan.
"I have an incredible opportunity to join a company that provides essential technology for combatting today's advanced threats. ExtraHop is well positioned for growth and I'm excited to be part of its next evolution."
Most recently, Scanlan was CEO of Defy Security, a cybersecurity value-added reseller, where his mission was to create the infrastructure and plan to support the company's growth from USD$170 million to $500 million. Prior to that role, Scanlan was President of Americas for Check Point Software and SVP of North America sales for Cylance. Scanlan also sits on the advisory board of numerous cybersecurity start-ups.
Extreme Networks (ANZ)
The company has strengthened its leadership team in Australia and New Zealand (ANZ) with the appointment of Carmelo Calafiore as ANZ Regional Director.
Based in Sydney, Calafiore will be responsible for leading regional growth strategies and driving Extreme's expanded presence across Australia and New Zealand.
Calafiore brings over 25 years of experience to the role, having held senior positions with networking companies across Asia Pacific (APAC).
He joins Extreme after two years as Senior Director, Regional Sales Asia Pacific and Japan with Blue Planet, a division of Ciena. Prior to that, he worked for F5 Networks, where he served in several management roles, including Director, Sales for Australia (North) and New Zealand, and as Vice President, Key Account Manager with Ericsson in Kuala Lumpur.
Extreme Networks' Senior Vice President APAC, Jeff Hurmuses, says, "Extreme has seen rapid growth across APAC in the past year and we're keen to maintain that momentum and support ANZ as a growth market," Hurmuses said. "Carmelo's knowledge of the market and capacity to lead successful sales initiatives will be invaluable as we build our team across ANZ."
Fortra (US)
Matthew Schoenfeld has been appointed as the company's new President. A software industry veteran with more than a decade of experience in cybersecurity, the company says Schoenfeld has a proven record as a dynamic, purposeful leader. Current President Jim Cassens will continue to support the business as an Executive Director.
Schoenfeld joins Fortra from Absolute Software, where he was EVP and CRO, overseeing global sales, channel partnerships, and the customer experience. He has an impressive background in the technology and cybersecurity space developed over more than two decades, which included his tenure as executive in residence at Greylock Partners, SVP of the Americas and Partner Channel at FireEye and as an advisory board member for Abnormal Security.
Cassens will continue to play a crucial role in the next phase of the company's strategy as an advisor to Matthew and the entire executive team. Cassens joined the organisation in 2001. Over the next two decades, he influenced the direction of the business through numerous executive roles, most recently as President leading the sales organisation.
"There's a lot of enthusiasm about Matthew and the insights he brings to Fortra as we continue our fast pace of growth as a global cybersecurity powerhouse," says Kate Bolseth, CEO, Fortra. "In Matthew we've found a tremendous leader whose growth-oriented values and cybersecurity experience align with those of our employees, and I'm excited to begin collaborating with him to drive results."
"I'm thrilled to join such a solid, fast-growing tech company like Fortra," says Schoenfeld. "It's a critical time in cybersecurity where organisations recognise it's no longer just about preventing an attack but rather determining how to mitigate the risk of a breach. Fortra's powerful portfolio brings so much value and I can't wait to get started."
"Fortra wouldn't be where it is today without Jim and the dedication he's shown to our customers and employees," Bolseth remarks. "I'm tremendously thankful for his guidance in steering us so beautifully over the years as a revered leader. We're fortunate to have him continue on as an executive director to lend his valuable perspective and contagious enthusiasm in support of the next stage of our success."
Global Processing Services (GPS) (UK)
Sharyn Wilson has been announced as the company's new Chief People Officer.
In this newly created role, Wilson is responsible for leading GPS's global HR organisation, including Talent Strategy, Recruitment, Culture, Learning and Development, Compensation and Benefits. She joins GPS' executive management team and is based in London.
The company says Sharyn's career reflects over two decades shaping international talent strategies, driving transformational change programmes, and scaling multinational businesses of all shapes and sizes ranging from FTSE 100 to SMEs, including private equity-backed businesses.
"Sharyn is an accomplished HR leader with extensive expertise at the intersection of strategy, talent, and culture," says Kevin Schultz, CEO, GPS.
"Our continued growth is highly dependent on attracting and retaining world class talent who are courageous and customer obsessed. Sharyn's insights will be absolutely vital as we expand our geographic footprint in 2023 and beyond."
Wilson adds, "Great customer experiences are rooted in great employee experiences, where employees feel proud and energised for the company they choose to work for. I am thrilled to have the opportunity to shape GPS' talent strategy and culture, and I look forward to meeting everyone as quickly as possible."
Kordia (New Zealand)
Hamish Beaton has been named as General Manager – Cyber Security Advisory.
Beaton, who joins Kordia from the GCSB's National Cyber Security Centre, will oversee a team of highly skilled consultants and cyber security professionals providing advisory services to both private and public sector organisations.
"Hamish is a highly regarded cyber security leader, and we're excited for him to join our team. He shares our vision and commitment to helping NZ organisations become more cyber resilient in the face of an evolving threat landscape. No doubt our customers will gain significant value from his level of experience and knowledge," says Shaun Rendell, Kordia Group CEO.
In his new role, Beaton will be responsible for driving Kordia's Cyber Advisory and Incident Response practices, ensuring consultants are well placed to deliver outstanding cyber security consulting services for customers looking to secure their organisations.
Prior to joining Kordia, Beaton had previously served as the Director Cyber Security within the National Cyber Security Centre (NCSC) and had worked across various roles within the New Zealand Intelligence Community.
"I'm very excited to be joining Kordia's team of highly driven cyber security practitioners. Having worked to protect New Zealand's critical services and information assets over the past decade, Kordia's expertise and commitment to delivering mission-critical solutions resonates strongly with me. I am looking forward to helping drive uplifts and improvements to the cyber security posture of our customers," says Beaton.
Phil Dobson has also been named General Manager – Assurance, which will see him lead Kordia's penetration testing and audit function through its consulting branch Aura Information Security. Dobson was previously Acting General Manager at Aura, and before that held roles as Operations and Sales Manager within the business.
Both Dobson and Beaton will report to Dermot Conlon, who has recently been appointed to a new role as Executive General Manager – Cyber Security. Conlon was previously the CEO of managed security firm SecOps, which was acquired by Kordia in July 2021. His role will oversee Kordia's cyber security business at a strategic level.
Also returning to the Kordia Group is Peter Bailey, who will take up the role of Regional Business Manager – Cyber. Bailey will focus on developing business and key stakeholder relationships in the Wellington market and will oversee the sales team responsible for supporting the cyber security needs of Kordia and Aura customers. Bailey previously spent a decade at Aura Information Security in leadership roles.
"There's no doubt in my mind that the Kordia Group cyber security division is one of the strongest in the country – we have the right mix of talent, experience, and skill to help our customers secure their organisations, through a truly comprehensive range of services and solutions.
"Kordia's cyber security division will achieve excellent work under the guidance of our knowledgeable cyber leadership team," says Rendell.
KPMG Australia
Alyse Sue has filled the newly created position of Head of Metaverse Futures.
In her new role, she will be responsible for using game-changing metaverse technologies to build new business models for the firm. Sue will join the firm's KPMG Futures team as a Director and will report to KPMG Futures Partner James Mabbott.
James Mabbott, Partner, KPMG Futures, says, "We are fielding an ever-increasing number of enquiries from clients around the use of Metaverse and Web3, and are excited to be appointing Alyse to this pivotal role for the firm.
"We are constantly looking at how we can harness the firm's depth of capability around emerging technologies, and Alyse will help us test and develop new business models and applications utilising the technologies that make the Metaverse real. This builds on our deep credibility in blockchain most notably KPMG Origins. She brings a wide range of experience around both Web3 and Metaverse applications, as well as hands-on experience building product in the space."
The appointment is a return to KPMG for Sue – who worked as a senior consultant on the KPMG Innovate team from 2012 to 2015. She then went on to co-found multiple start-ups and hone her skills as a software developer in AI and blockchain.
She is a co-founder of Transhuman Coin - a DeFi project that invests in and supports emerging tech that enhances human biology, and a founding member of FutrDAO and part of the UNAA Climate Change Committee. She joins KPMG from international software development and consulting firm Palo IT, where she was Head of Web3.
"I'm excited to join KPMG Futures as they are operating at the forefront of game changing technologies, offering a unique approach to growth and innovation," says Sue.
"KPMG Futures is about how we can incubate and build new ventures from within the firm and it's a positive approach to accelerating outcomes for clients and the firm. I've spent the past seven years building ventures and this is what I love doing and I spend most of my time in web3 and Metaverse so the role is a perfect fit. My objective is to build a multimillion-dollar business opportunity for the firm by 2025."
Lacework (Australia)
Meagen Eisenberg has been announced as the company's new CMO, and Andrew Casey as Chief Financial Officer.
Casey brings over 25 years of industry experience, most recently serving as the CFO of no-code digital adoption platform WalkMe and leading it through IPO.
Eisenberg specialises in demand generation, marketing operations and automation, and field marketing strategy and execution. She joins Lacework at a time of the company's rapid growth as the leading cloud-native application protection platform (CNAPP).
"As a marketing executive, business leader, and advisor I have always looked to identify opportunities with strong, customer-focused products that are loved, and teams that can execute," says Eisenberg.
"Lacework checks this box and more, breaking through the noise with a truly disruptive product and a conviction to protect customers by changing the way the industry approaches security in the cloud. I'm excited to join this team of passionate problem solvers as we tackle one of the hardest challenges in the enterprise: securing the cloud."
A graduate of Yale School of Management, serving on the Board of Directors at companies like StackRox (acquired by Red Hat) and G2, and an advisor to companies like Redpanda Data, Loom, SumoLogic and Styra, her innovative, nimble, and logic-based mindset has contributed to 18 successful exits since 2011, including 3 IPOs and 15 mergers and acquisitions.
"Meagen deeply understands the customer-centric mindset that is crucial to our success," says Jay Parikh, CEO, Lacework.
"With her extensive experience building world-class marketing organisations, enthusiasm for industry disrupting products, and ability to create deep understanding and connection with our customers and partners, Meagen will be a critical part of leading Lacework through our next phase of growth."
Casey's understanding of the cloud technology industry runs deep, serving as SVP of Finance and Business Operations of ServiceNow as well as previous endeavors spearheading financial management for renowned software companies Oracle and Symantec.
Additionally, he led Finance for Hewlett-Packard's Americas Enterprise Services division, managing more than $9 billion in annual revenue. Casey brings this experience to Lacework, where he will focus on leading the company toward continued growth and profitability.
"Andrew brings deep financial and operational understanding as he has helped build multiple outstanding companies through high growth," says Parikh. "This breadth of experience will be critical not only for helping to lead Lacework through our next phase of growth, but also in building strong partnerships with our customers who are increasingly viewing cybersecurity as a board-level financial imperative."
Casey remarks, "Lacework truly understands the security needs of modern businesses, and its approach to cloud security as a leading cloud-native application protection platform (CNAPP) sets it apart in a rapidly changing market.
"CFOs are taking an increasingly large role in influencing and prioritising cybersecurity decisions, and I look forward to using my experience to not only build Lacework for long-term success, but also to create enduring partnerships with our customers who are responsible for the financial security of their organisations.
Nozomi Networks (US)
Jared Waterman has been appointed CFO of the company. In addition to leading Nozomi Networks' global finance organisation, Waterman will be responsible for support functions, including overseeing the finance, legal and IT teams.
"I'm excited to welcome Jared to Nozomi Networks," says CEO Edgard Capdevielle. "He has a proven track record in guiding private companies through major growth phases as well as entering public markets or strategic acquisitions. He will play an integral role as we accelerate our business."
The company says Waterman brings a number of years of experience in successfully executing strategic financial growth plans, fundraising and IPOs to his role at Nozomi Networks. As Vice President of Finance for Pandora, he scaled Finance from the ground up, taking the company through an IPO and growing revenue to $1.5 billion.
As Senior Vice President of Finance at Yext, he helped guide global expansion efforts that grew the company to more than $350 million in annual revenue. Before joining Nozomi Networks, he was Chief Financial Officer at HR tech company Inflection. At Inflection Jared helped guide the company's go-to-market expansion, as well as helped drive a successful exit in Q2 2022.
"Nozomi Networks is at a critical phase in its evolution. Our team, technology, and global presence uniquely positions us to capitalise on our market leadership," says Waterman.
"I'm excited to join this team as we take the company to the next level in providing enterprises and critical infrastructure providers with cybersecurity and analytics for all their connected devices. We have a significant opportunity ahead of us and I look forward to being part of the leadership team as we take the next step in our journey."
Openmarkets (Australia)
Rob Forbes has been appointed as the company's new COO as part of its strategy to double down on growing its B2B platform and intermediary client base.
Commencing the role in December 2022, Forbes will be responsible for driving the expansion of Openmarkets' B2B market infrastructure services, as well as accelerating the growth of its primary client base of financial advisers and intermediaries.
Forbes is a recognised industry leader with over 30 years of experience in financial services. He joins Openmarkets from HUB24, where he spent four years as Head of Business Development, Technology Solutions.
Prior to his tenure at HUB24, Forbes was Chief Executive at Pershing Australia, Australia's largest third-party execution and clearing business, where he was instrumental in the creation and growth of the business.
Dan Jowett, CEO of Openmarkets, says Forbes' appointment will enable Openmarkets to accelerate the company's B2B market strategy.
"We are delighted to welcome Rob, a highly respected financial services leader, to Openmarkets at a critical time for our business," says Jowett.
"Rob's strong credentials, deep relationships and intricate knowledge of execution, clearing and settlement services will be instrumental in our next stage of growth, enabling Openmarkets' to pursue new strategic opportunities, growing our client base and supporting intermediaries through shifting market conditions."
ShopFully (Australia)
Brendan Straw has been named as the new Country Manager for Australia. The company says the appointment comes at a crucial time in catalogue digitalisation, when Australian retailers and brands need to transform their Drive to Store strategies and optimise their local media mix with new technologies.
In his role, Straw will bolster the Italy-headquartered company's profile locally and unlock new growth opportunities with leading retailers and brands to capitalise on the technology that is transforming the paper catalogue around the world.
He brings with him a wealth of experience as a senior executive with a proven track record of boosting market share growth and delivering strong sales performance. Most recently, he held leadership roles as Head of Sales for Australia and New Zealand with TalkWalker and Chief Commercial Officer for OVATO.
Through leveraging ShopFully's partnerships, the local team will continue to support Australia's retail landscape with solutions that will save on offline spending and amplify traffic in-store.
"ShopFully's technology solutions and partnerships in Australia to date have been incredibly impressive. It's a privilege to join the team while providing consumers with increased digital access to the much-loved catalogue," says Straw.
"My background in retail media will be invaluable to launching ShopFully on a new growth trajectory and supporting the business to increase its reach – with not only its retailer customers but everyday Aussie users who engage with the ShopFully marketplace to find the best offers in their nearby stores."
CEO and Founder of ShopFully, Stefano Portu, welcomes the appointment saying, "Brendan's experience in driving business outcomes speaks for itself, and we are confident that his strategic counsel and leadership, together with a strong team will help accelerate our growth in Australia.
"We're excited to have Brendan lead our Drive to Store charge in the Australian market at a time when the catalogue evolves to its next stage of life, being digital. ShopFully's artificial intelligence-based platform (HI!) will be a priority in the region, supporting retailers to find the balance in their paper and digital mix, while ensuring they best reach their audience and reduce costs."
Skafold (Australia)
Skafold has appointed former Global Practice Director of Innovation for GHD Digital, Jacyl Shaw, as its Head of Development.
Shaw will lead Skafold's development function and programs, which are the core to guiding its strategy and commitment to catalysing global impact.
Skafold Principal Adam Jacoby says Shaw's extensive experience across industry, government and higher education placed her in a unique position to lead the resources across early-stage opportunities, as well as critical innovation infrastructure than can provide the most impactful support for Founders and social enterprises across the globe.
"Jacyl has been leading the global innovation practice in multinational GHD for the past five years providing businesses with the tools, methodologies and strategies to help them innovate, transform, and create new value," says Jacoby.
"It's this type of experience that will provide the expertise we require to manage the various resources and programs we are putting in place to assist and grow start-ups."
Shaw has practised as a corporate lawyer and Supreme Court Judges' Associate. She is co-founder of several start-ups and holds a BA, LLB, LLM and a Masters (Enterprise) and the recipient of numerous scholarships and awards, including Universitas 21 Scholarship (2016) to study innovation precincts and Microsoft Executive of the Year (2019) in the Women in Digital Awards.
She says her new role would enable her to draw on her 20-plus years experience in the innovation, digital strategy, and transformation spaces to help grow next-generation ventures.
"I'm passionate about amplifying the human story within our world's digital transformation whilst facilitating the nexus between industry, higher education, government and the start-up entrepreneurial community to accelerate impact.
"Skafold is providing a unique approach to investment, innovation and impact and being able to help foster new approaches, fresh thinking and creative opportunities to make a positive impact is tremendously exciting. "Limitless potential harnessed by optimism, respect for our people and our planet, I'm thrilled to be able to play my part at Skafold."
Teradata (South Asia and Korea)
Praveen Thakur has been announced as the company's new Vice President for South Asia and Korea. Thakur brings with him over three decades of experience in the IT industry with roles spanning sales, pre-sales and business development, including senior leadership positions at Oracle and IBM.
In his current capacity, he will lead Teradata's offices across Southeast Asia, India, Pakistan, and Korea in accelerating the company's cloud-first offerings in the region, such as Teradata VantageCloud – the complete cloud analytics and data platform, now with next-generation, cloud-native deployment and expanded analytics capabilities.
Thakur will helm Teradata's regional sales, channel, marketing, and operations with his extensive industry expertise and platform technology sales acumen.
With his strong background in technology sales, extensive management experience and a penchant for data & analytics, Thakur will play a key role in supporting Teradata's partners across a number of industry sectors, which include finance, retail, telecommunications, and manufacturing, helping them extract the best benefits and value from Teradata's offerings.
Prior to joining Teradata, Thakur was Chief Executive Officer at Unscrambl Inc, where he led the company to be included within Gartner's list of Cool Vendors in Analytics and Data Science. He also led several successful customer acquisitions across Asia and North America. His earlier endeavours include the leading of Oracle's Technology Business in Southeast Asia and management roles in IBM's Software Group and Communications Sector.
"Praveen's appointment as Vice President for South Asia and Korea could not have come at a more opportune time for us, given the launch of our all-new, cloud-native product: VantageCloud Lake," says Keith Budge, Executive Vice President, Asia Pacific, and Japan at Teradata.
"His expertise and staunch passion for data and technology will be a huge asset to our team, as we further expand our regional footprint in the cloud business.
"I am truly honoured to step into this role to support Teradata and our clients, as we further our mission to transform how businesses work and how people live, through the power of data," says Thakur.
"Teradata's goal has always been to help companies fully realise and leverage their data-driven insights for business growth. It is an exciting time to be a part of the Teradata team, as we continue to push the boundaries of innovation for our cloud-first offerings, translating this vision into reality."
TrafficGuard (Australia)
Elie Shuggi has been announced as the company's Chief Product Officer. Shuggi will be responsible for scaling the company's product offerings and supporting the growth of TrafficGuard globally.
The company says he brings with him over 20 years of experience leading global products in major Fortune 500 companies across banking, insurance, and eCommerce.
Shuggi will be in charge of growing TrafficGuard's organisational and product capabilities, including advancing a Self Serve product designed for small and medium enterprises(SME) and a Social product, focussing on the rampant ad fraud problem impacting social platforms such as Instagram, Facebook and Twitter.
Commenting on the appointment, Mat Ratty, CEO of TrafficGuard says, "Ad fraud is in many ways, a pandemic - one that is affecting Companies more than anyone thinks and impacting on traditional metrics which govern spend and investment.
"It is a $127b problem plaguing the advertising industry today and we are at the forefront of disruption and innovation in this space. TrafficGuard is fast becoming the measurement and verification tool of choice for enterprises and SMEs globally. We are in rapid growth mode, and Elie's experience will complement and drive our product ambition forward - especially towards SMEs, who are the hardest hit by bad actors in ad fraud. We are excited to welcome him to the TrafficGuard team and look forward to bolstering our product portfolio and truly helping brands reach their maximum market potential."
Shuggi adds, "The rates of digital ad fraud are alarming and require active management and intervention. TrafficGuard consistently remains one step ahead of the curve in offering businesses protection against bad actors syphoning advertising budgets, saving them significant money and enabling far more accurate metrics.
"I'm thrilled to be a part of this high-performing company and its mission. Helping develop and scale the business's product portfolio is a challenge I'm truly looking forward to tackling, with the added benefit of working alongside a talented, high-calibre team."
University of Technology Sydney (UTS) (Australia)
Internationally renowned artificial intelligence expert Professor Sally Cripps has been appointed as Director, Technology for the recently launched Human Technology Institute at the University of Technology Sydney (UTS).
Professor Cripps will lead HTI's technical work to develop and promote responsible artificial intelligence. As a leading mathematician, statistician and data scientist, Professor Cripps is at the frontier of creating new techniques to solve complex social challenges, while addressing many of the risks to humans posed by AI.
Professor Cripps joins UTS from CSIRO, where she has been Research Director, Analytics and Decision Sciences for CSIRO's Data61 digital research network. Concurrent with her role at HTI, Professor Cripps will be Professor of Mathematics and Statistics in the UTS Faculty of Science.
Professor Cripps will join co-directors and founders, Professors Nicholas Davis and Edward Santow, in forming HTI's senior leadership team. HTI exists to apply human values to the development, use and regulation of new technology such as AI.
"We are thrilled to welcome Professor Cripps to UTS," said Professor Verity Firth, UTS Pro Vice-Chancellor (Social Justice and Inclusion).
"Sally will make a wonderful contribution to the Human Technology Institute as well as the UTS Faculty of Science. Her work represents the very best of academic thinking and she has a unique insight to the challenges of complex social issues facing industry and government."
In addition to supporting HTI's existing work, Professor Cripps will extend the frontiers of responsible, fit-for-purpose data science. Many of the current approaches to AI and machine learning create risks to humans, in areas such as cybersecurity, privacy, bias and transparency. Professor Cripps' work addresses many of those risks, through pioneering techniques that aim to deliver accurate and explainable insights.
"I am passionate about the use of mathematics and data science for social good, and I'm delighted to be joining Ed Santow, Nick Davis and the team at HTI," Professor Cripps says.
"The superficial use of conventional, big data-driven AI methods is totally inadequate to address the complex social, economic and environmental issues we all face. With HTI, I'll be developing explainable, uncertainty-based tools to help us answer difficult questions with greater confidence."
WEX (Asia Pacific)
The company has selected Matthew Arthur as Vice President for the WEX fleet business across the Asia Pacific region.
Based in Sydney, Arthur is expected to continue to grow WEX's fleet business across Asia Pacific, including Australia, New Zealand, Hong Kong and Singapore.
This growth is meant to include continued adoption of WEX Motorpass, one of Australia's most widely accepted cards for business fleets for expenses such as fuel, vehicle-related services, roadside assist as well as WEX's other B2B fleet payments products across Asia Pacific.
"Matthew will play a key role in maintaining our fleet leadership position across the Asia Pacific region, driving strategic growth and supporting collaboration initiatives with our valued fleet partners," says Carlos Carriedo, WEX's Chief Operating Officer of International.
"Rising cost of vehicle ownership, unpredictable fuel prices and emerging technologies means our fleet customers need solutions from WEX now more than ever to help them simplify their operations."
Arthur remarks, "This is an incredibly exciting time for fleet and the WEX business. Our aim is to simplify the process of running a fleet and there are many exciting developments on the horizon, including new digital services and hybrid fleet management solutions planned for Asia Pacific markets."
Over the last 15 years, Arthur, who will become WEX's Vice President of Fleet in the region, held senior executive roles at WEX and eNett, before it was acquired by WEX in 2020. He previously held senior roles with companies such as Qantas and United Airlines.
Arthur started as Vice President Fleet APAC on 1 November 2022 and reports into Carlos Carriedo, Chief Operating Officer, WEX International.