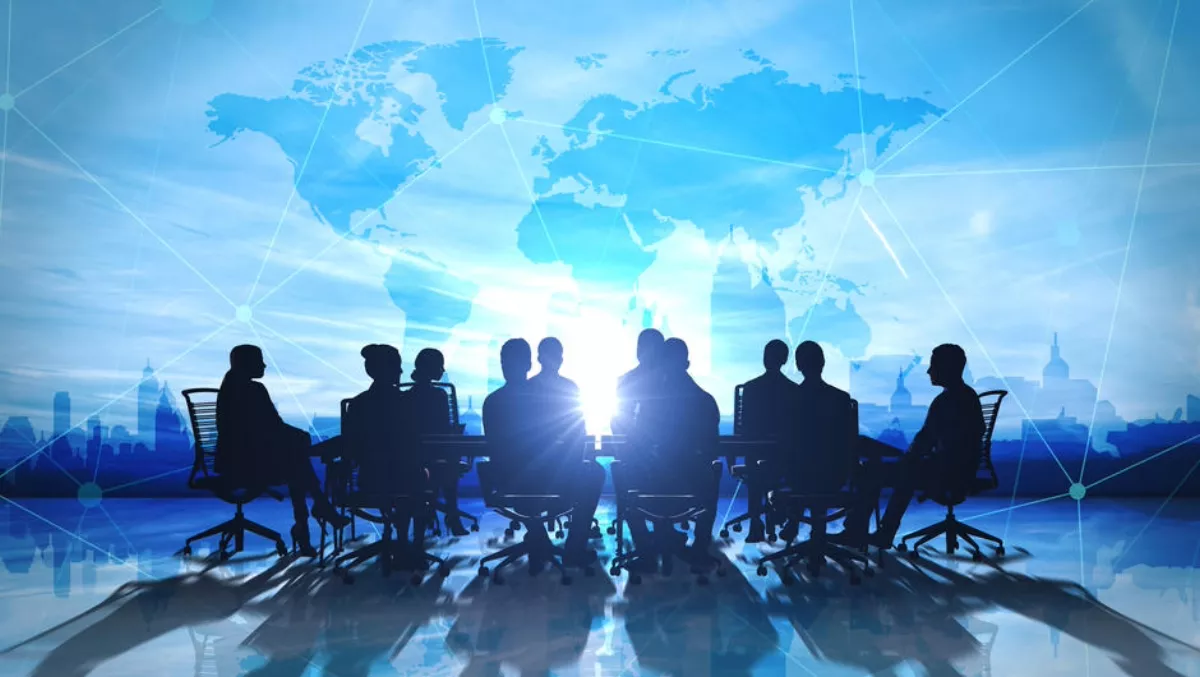 Tech heavyweights team up to produce 'Secure Edge Data Centre'
FYI, this story is more than a year old
ABB, Hewlett Packard Enterprise (HPE) and Rittal are set to unveil an exciting collaboration at the upcoming Hannover Messe.
The tech giants are launching a Secure Edge Data Center (SEDC) for industrial and telecommunications environments to enable customers to run enterprise-grade IT in close proximity to their operational technology (OT) environments, machines and equipment to enable low-latency, secure and reliable digital processes.
The trio are looking into a market that appears to be gaining traction, with Gartner reporting that "currently, around 10 percent of enterprise-generated data is created and processed outside a traditional centralised data center or cloud," and by 2022, Gartner predicts this figure will reach 50 percent.
According to 451 Research, the market has seen an annual growth rate faster than 50 percent on average over the last three years with initiatives like 5G likely to accelerate that growth even further.
"ABB is very conscious that when our customers start their journey for new digital services and enter initiatives like IoT and Industry 4.0, they need a secure and stable infrastructure close to the operations. Our Secure Edge Data Center is providing them with those capabilities with an off the shelf proven data center solution," says ABB global data center segment head Ciarán Flanagan.
The companies affirm SEDC provides a turnkey and resilient data center environment that is optimised to operate in harsh environments, enabling customers to run data acquisition, analytics and control processes near industrial equipment to avoid the latency, security and reliability issues associated with data communication through remote IT systems.
"More and more companies realise they have to equip their machines and plants with intelligence to capture the value of their industrial data. This requires running enterprise-grade IT systems at close range to the operational technology equipment, creating actionable insights and automatic action in real time," says HPE president global sales, manufacturing, automotive, and IoT, Volkhard Bregulla.
Among other things, the companies hope to enable customers of the SEDC to:
Get started quickly – delivered as a factory-integrated and tested turnkey solution, fully equipped with pre-configured HPE software-defined infrastructure, the SEDC is ready to operate within twelve weeks

Secure their digital processes – an IP55-rated enclosure, physically protecting against humidity, dust and dirt, with integrated cooling and fire suppression from Rittal and redundant power supply from ABB with backup power
Easily scale their environment – the SEDC is easily expandable in steps of 5, 10 and 20 kW to support increasing IT workloads
Digitise their industrial environments cost-efficiently and with economic flexibility – by providing enterprise data center functionality on the footprint of a standard IT rack, with flexible financing options such as consumption-based pricing
Avoid downtime and on-site operations effort– the SEDC and its infrastructure can be remotely monitored and managed across all customer locations to ensure high availability without requiring specialised staff on site
"Edge Computing requires IT solutions that can be implemented rapidly and safely. With the SEDC, we provide our joint customers with a resilient, scalable and secure turnkey solution for the requirements of the Internet of Things and other low-latency scenarios. This gives us a broader reach to help enterprises quickly with high end complete data center solutions according to their needs." says Rittal global business unit executive vice president Andreas Keiger.
The SEDC will be available in Europe in September this year.