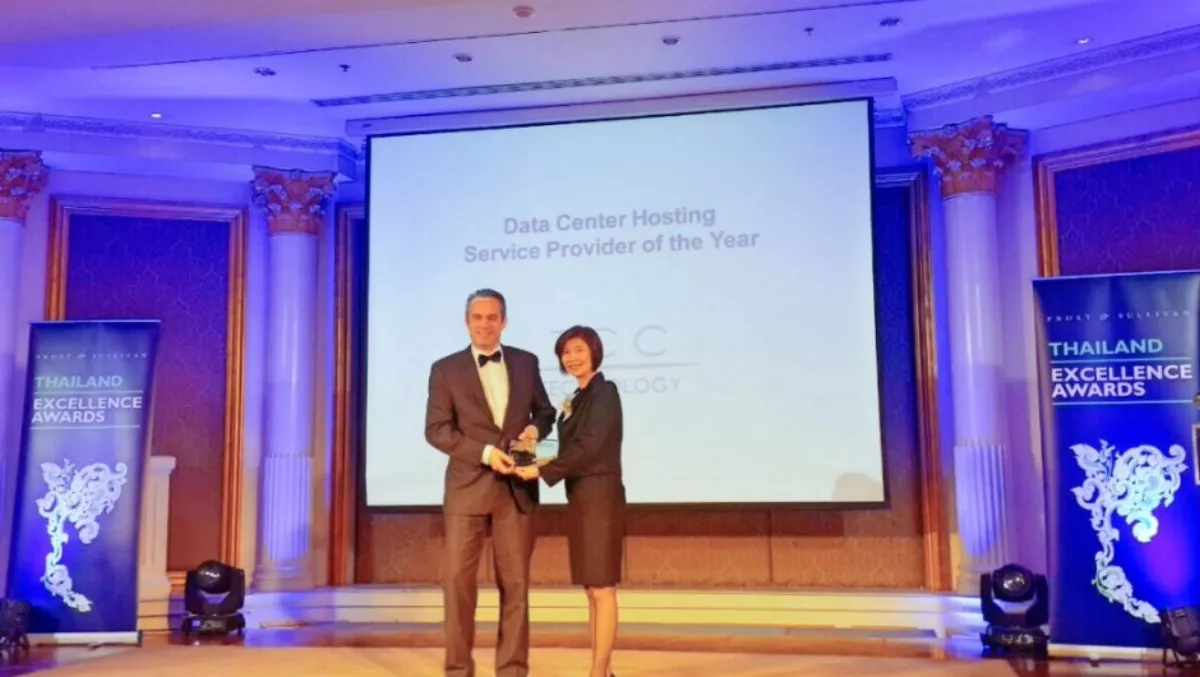 TCC Technology named top Thai data center hosting service provider
Thailand's TCC Technology has been named Frost - Sullivan's Thailand Data Center Hosting Service Provider of the Year.
The award was presented at Frost - Sullivan's Thailand Excellence Awards in Bangkok.
Koh Eng Lok, Frost - Sullivan Thailand country head, says the awards recognise best practices and outstanding performance by Thai companies across a number of sectors.
He says award recipients were identified based on an in-depth research conducted by Frost - Sullivan analysts.
The award categories offered each year are carefully reviewed and evaluated to reflect the current market landscape and include new emerging trends.
"The recipients of the 2016 Frost - Sullivan Thailand Excellence Awards have clearly demonstrated outstanding leadership in their own market segments," he says.
TCC Technology says: "As Thailand market's first mover and carrier-neutral provider, we well understand market and people therefore we have worked closely with private sector and government to transform country towards 'Digital Platform'.
"Whether in Bangkok or suburbs, we facilitate enterprises and users with the most innovative IT infrastructure. Our data centers, cloud, and connectivity services cover the whole nation outward to the region via TCCT's strategic partners.
Voradis Vinyaratn, TCC Technology executive director and acting managing director, says "The award by Frost - Sullivan has guaranteed in terms of our growth and performance.
He says the company has three key initiatives in 2016, allied with government policy and a move to transform Thailand to digital.
Those initiatives include affordability thorugh economy of scale, enabling SME as well as large enterprises can use the company's offerings; scalability enabling businesses to scale quickly; and sustainability.