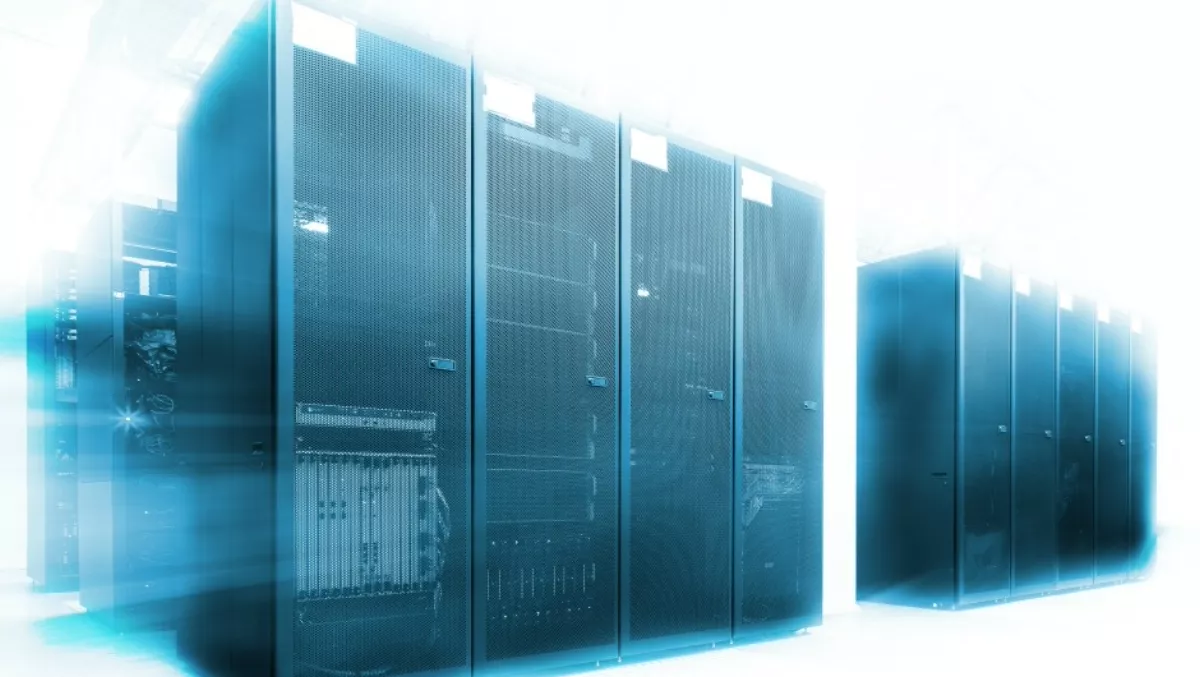 TBR perspective: EMC modernizes portfolio, sets sights on strategy shift
FYI, this story is more than a year old
Amid extensive IT disruption fueled by the ongoing customer desire to transform IT ecosystems and accelerate business initiatives, EMC rests on a critical pivot point that determines its role as a next-generation leader. But through an umbrella theme of "modernize" at EMC World 2016, the storage giant showcased innovation destined to push the company directly into leadership status across a number of modern technology realms.
EMC is responding to the accelerating transition of IT from a cost center to an enabler of business advantage, with a steady shift in its innovation model toward flash technologies, abstracted and increasingly open software functionality, and "as a Service" IT delivery. More notably, EMC is preparing to diverge from its hallmark horizontal business model through its agreement to be acquired by Dell — an industry landmark both in its $67 valuation and the implications of creating a combined $80 billion behemoth.
Impact and opportunities
VCE continues to serve as EMC's sharp spearhead into next-generation infrastructures. This was particularly evident with the unveiling of VxRack System 1000 with Neutrino nodes, which joins a perpetually expanding roster of VCE's blocks (Vblock), racks (VxRack) and appliances (VxRail). EMC's strategy to modernize the data center relies heavily on VCE's converged and hyperconverged infrastructure products, which can help customers overcome what Guy Churchward, president of EMC Core Technologies, referred to as "technical debt," or investment in traditional infrastructure that no longer adequately accommodates modern, data-heavy workloads.
While VxRack System 1000 with Neutrino is a unique market offering, other products in VCE's portfolio more closely compete with converged and hyperconverged products from HPE, Lenovo, Nutanix, SimpliVity and others. However, VCE is positioning aggressively to gain market share in these crowded markets. For example, in the first 44 days of selling its cost-competitive VxRail hyperconverged solution, VCE gained 146 customers in 37 countries and predicts it will be the hyperconverged market share leader in 2017.
EMC positions to bridge customers' current and next-generation data environments
EMC increasingly blends hardware and software investments to deliver optimization in areas such as mission-critical application performance and data protection. For example, in addition to investing heavily in its portfolio of flash-based systems, EMC is bringing a number of virtual applications to market and continuing to refine its ViPR software-defined storage controller to support consumption flexibility and bridge customers' increasingly heterogeneous environments. EMC augments this product-led view with its comparatively newer Virtustream cloud services organization. While EMC will continue to partner for managed and public cloud services, it recognizes an opportunity to provide service-level agreement (SLA) guarantees and increase efficiency for data-intensive applications such as SAP.
EMC's sharpened focus on modern storage requirements facilitates the launch of Unity
Unity, EMC's storage array product line launched at EMC World 2016, encapsulates the vendor's focus on designing for modern IT requirements — simplicity, affordability and flexibility. Most notably, Unity leverages centralized, automated and proactive management that integrates with third-party platforms from key vendors such as Microsoft and VMware to deliver an agile and simple, cloud-like experience for IT administrators. The value proposition of saving customers time through reducing the IT administrative burden is supported by aggressive pricing (it has a sub-$10,000 starting price point); support of file, block and VMware Virtual Volumes; and dense, flexible configurations.
The digital revolution necessitates business practice modernization for EMC, its partners and its customers
In his last address at EMC World as CEO, Tucci opened his remarks by making comparisons between the industrial revolution — or the start of the manufacturing economy — and the digital revolution, or the start of the IP-based knowledge economy. Business, political and social practices will transform while disruption has clearly gained a chokehold on the industry. EMC engineering has refreshed the product families at a breakneck pace that will not and cannot abate. The challenge now is modernizing the interactions between people and organizations. The twofold challenge EMC faces and clearly understands will revolve around developing prototype services for its customers and optimizing their ecosystem of channel partners to mitigate disintermediation risks as demand shifts to hybrid cloud.
Native Hybrid Cloud represents the next step in EMC's cloud evolution
In an effort to better accommodate cloud-native customers, EMC announced its Native Hybrid Cloud architecture, a full cloud stack that offers IaaS and PaaS on top of EMC converged and hyperconverged infrastructure. The composability of the cloud stack, which can use OpenStack, vSphere or Virtustream to provision IaaS and delivers a PaaS layer via Pivotal, allows EMC to cater to customers that want to build their own solutions. For customers that require less customizability of the underlying infrastructure and prefer to buy a prebuilt platform so they can leverage PaaS capabilities, EMC plans to deliver the Native Hybrid Cloud stack similar to its converged systems — completely integrated and ready to run Pivotal Cloud Foundry out of the box.
Documentum continues to embrace cloud
Documentum and EMC's Enterprise Content Division continue refining the portfolio around cloud consumption models. After four years in service, Documentum as a Service continues to gain traction. The solution achieved annual growth in the high double digits during 2015, although it is a relatively small portion of the Documentum customer base, which remains largely on-premises. Bolstering the traditional Documentum product line is a new set of SaaS applications called Leap, which provides a platform of five applications designed to address individual content collaboration use cases.
Conclusion
EMC is driving forward with a strategy that serves customers' existing data and virtualization requirements. Meanwhile, the company exhibits an increasing tolerance for cannibalization and disruption in the form of turnkey offerings and is presenting a more refined, articulate vision around cloud-native application life cycle requirements. In the near term, EMC will focus on preserving its execution and cachet across storage, virtualization, big data analytics and Platform as a Service as its planned acquisition by Dell approaches. The company's longer-term success, post-merger, will depend on joint cultural, portfolio and go-to-market evolution alongside the legacy Dell business to capture net-accretive opportunities.
Article by Christian Perry, principal analyst and practice manager, data center, Geoff Woollacott, senior strategy consultant and principal snalyst, Krista Macomber, senior analyst, data center, Andrew Smith, analyst, cloud and software