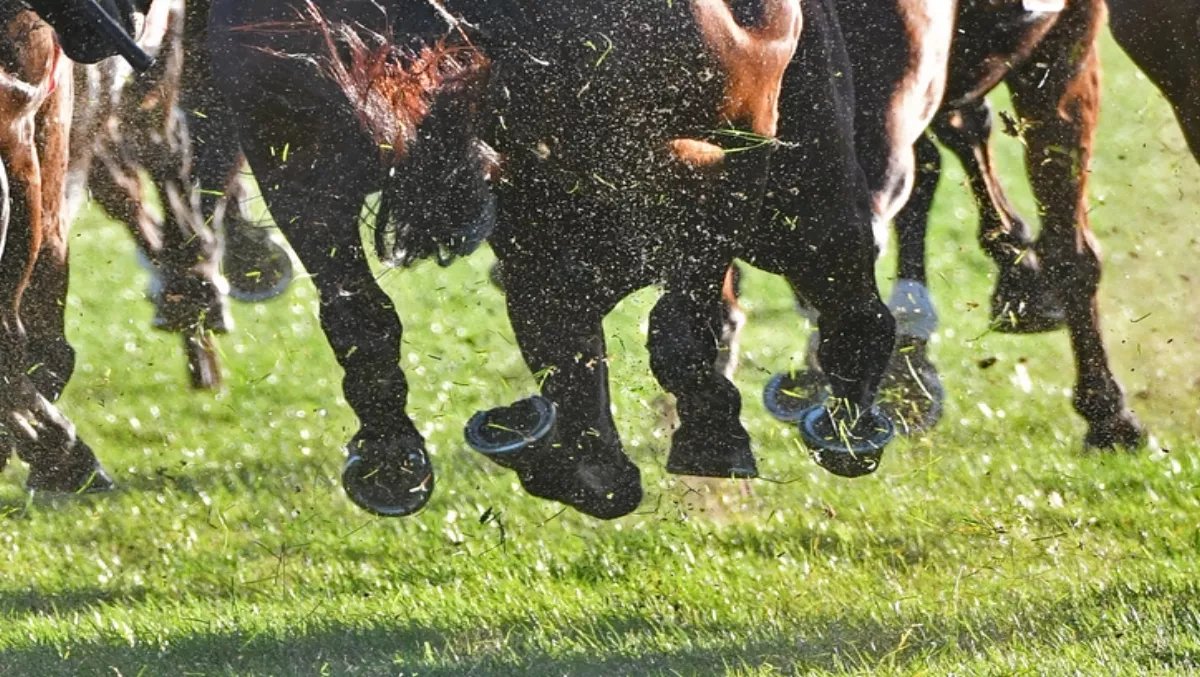 Takeaways of a data center guy after Cloud Computing wins the Preakness
FYI, this story is more than a year old
Cloud computing, it seems, is cropping up everywhere – even in a 142-year-old horse race.
Yes, in case you didn't catch it, a horse named Cloud Computing won the 142ndPreakness Stakes this year, the second leg of horse racing's Triple Crown held on the third Saturday in May.
Many of us in the technology industry took notice of that horse's name, myself included. Being in the data center industry, how could I not?
After just a little bit of research, it didn't take long for me to draw some connections between the Preakness winner and the data center industry.
I found a story in the Baltimore Sun about Cloud Computing's owner, Seth Harman, a billionaire hedge fund manager who likes to give his horses names that relate to finance, technology and other businesses. I was struck by this quote from Harman in the story:
"In my regular life, I'm a long-term investor, so we make patient, long-term investments on behalf of our clients. This is gambling, this is a risky undertaking.
He's right, of course. Cloud Computing went off at odds of 13-1, seemingly making him a risky bet. By contrast, the favorite and Kentucky Derby winner Always Dreaming went off at 6-5, only slightly better than even money.
But odds in pari-mutuel horse racing aren't a true reflection of risk; they're an indicator of where your fellow bettors are putting their money. The more money that's bet on a given horse, the lower its odds go, and vice versa. If you want to follow the crowd, bet on the favorite.
Data center owners likewise have to assess the risks they face, and many of them just follow the crowd, figuring any risk is too much risk. However, they face pressure to add new applications and systems to increase business competitiveness. So many operators run two IT environments –one for "keeping the lights on" and the other for handling more innovative, business-advancing tasks.
The first environment is traditional, emphasizing availability, scalability, and efficiency. The second is where they can roll out and test new ideas and applications – a start-up mentality.
The traditional environment is where you focus on standardization and 100% perfection. But in the new world, you have to be fast and put the user in the center.
You would think that these two environments would need entirely different service approaches. Maybe not. Consider EcoStruxure for data centers. It's an Internet of Things (IoT)-enabled architecture that uses information from all the connected products in the IT room, cooling and power train in order to monitor status, provide predictive maintenance and other actionable insights.
The actions from this insight leverage digital tools in service operations to maximize the efficiency and effectiveness of the service.
While there's tremendous value to keeping the traditional IT environment up and running 100% of the time, what if you used it in your development environment as well?
You could utilize all the data to tweak the environment for maximum performance in the development phases. You could possibly even accelerate development and bring the new environment on-line faster. And you'd have a built-in management system already in play to maximize availability.
Either way, the result is reduced latency and a faster connection for end users, leading to improved application performance.
So that's the take of this data center guy after watching Cloud Computing win the Preakness.
Article by Steven Carlini, Schneider Electric Data Center Blog Network