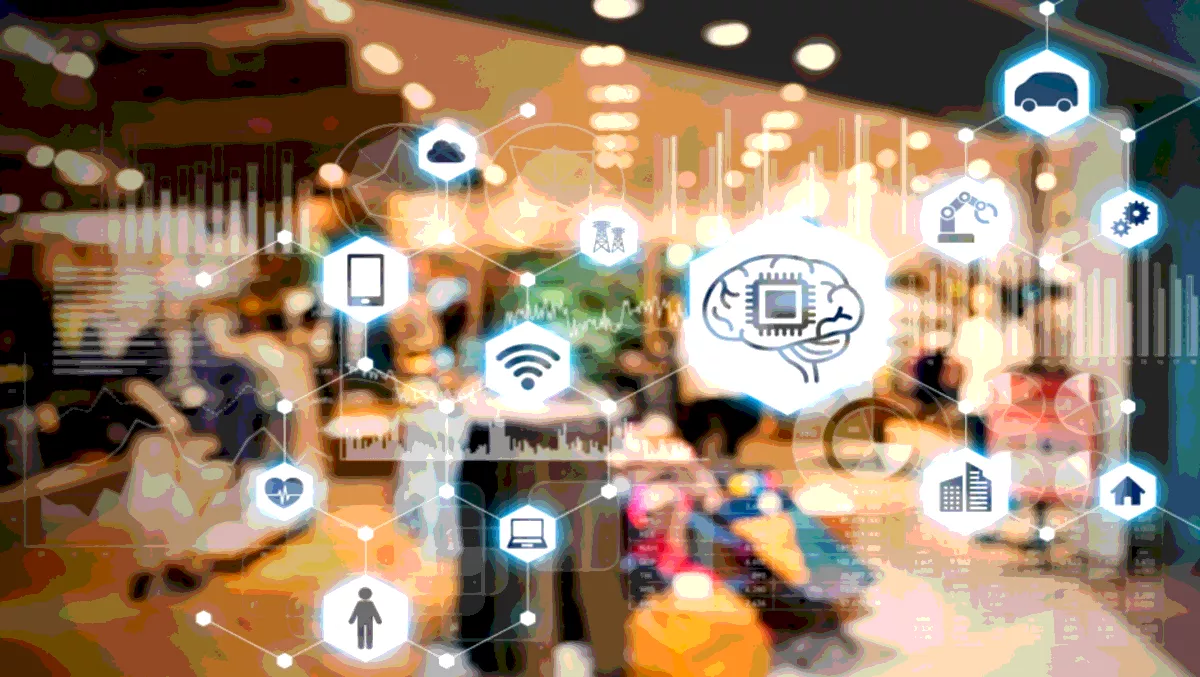 Survey finds retailers 'bullish' on hybrid cloud adoption
The retail industry takes no prisoners and that's made clear in its 'on the pulse' adoption of new technologies.
According to the Enterprise Cloud Index Report from Nutanix (a commissioned Vanson Bourne survey of more than2,300 IT decision makers around the world), enterprise workloads are rapidly migrating from traditional data center infrastructures – falling from 41 percent today to just 18 percent in two years' time – as the acceleration of cloud usage continues.
The retail industry in particular maintains the second largest penetration of hybrid cloud deployments at 21 percent, while 93 percent have pinpointed hybrid cloud with data centers on the edge as the ideal IT model.
"More than many industries, retailers are acutely aware of how IT strategy and execution directly impact the customer experience and the bottom line," says Nutanix Global marketing senior vice president Chris Kozup.
"The high adoption and planned growth of hybrid cloud in retail show that retailers understand that hybrid is the best solution for keeping up with customer demands while keeping flexibility, security and costs in line.
The driver of this take-up has been pinned down to the modern consumer that expects a seamless omnichannel shopping experience in-store, online, and through alternative avenues like mobile, in-app, or smart TV purchases.
Nutanix says retailers are also having to gather, analyse, and keep data secure. Combined, this pressure to stay one step ahead of customer expectations is driving retailers to deploy innovative IT practices faster than ever.
The report reveals retailers are embracing public cloud deployments faster than any other industry, but despite this, their control of public cloud spend is better than peers in other industries. On average, 35 percent of organisations using public cloud said they overspent on their budgets, while just 29 percent of retail companies reported being over budget.
Nutanix says this simply comes down to experience, as the retail industry is very seasonal-based with traffic bursts impacting workloads requirements throughout the year, driving the need for flexing workloads to the public cloud as demand requires.
Public cloud usage in retail is currently at 15 percent, three percent higher than the global average, and is set to grow to 22 percent in the next two years, outpacing the global cross-industry average by a margin of seven percent. However, given the clear majority of retail respondents that identified hybrid cloud as the ideal IT deployment model, it's clear that public cloud is not a panacea for the industry.
Nutanix has described the outlook for the hybrid cloud adoption as 'bullish', as the IT landscape becomes increasingly automated and flexible enough to equip enterprises with the choice to buy, build, or rent their IT infrastructure resources based on application requirements.
Having the flexibility the choose the right cloud for each application came in as the most common incentive for adopting hybrid cloud adoptions (18 percent), followed closely by using cloud 'on the fly' to support periods of high traffic loads.
"I expect the retail industry to keep its lead in IT innovation as they form new strategies to delight their customers in the retail experience," Kozup concludes.