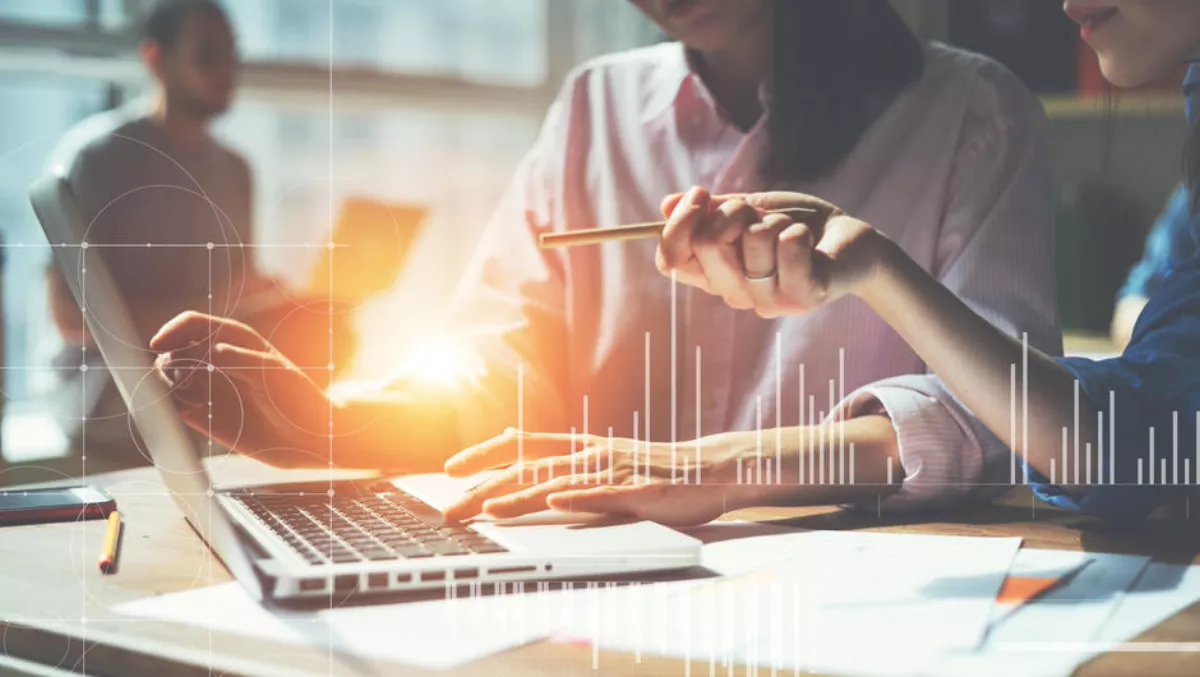 ioFABRIC: Surprise, your storage needs a forklift upgrade
By Greg Wyman, VP Asia Pacific, ioFABRIC
Doesn't time fly.
It seems like only four years ago you spent all that money on the latest storage upgrade and that data migration project which your storage vendor probably called a 'refresh'.
Let me guess, the previous 'refresh' was about four years before that.
No, I don't possess magical or mystical powers, I have simply worked in the storage industry for years. The more complex a storage vendor can make a customer's storage infrastructure, the more they can - and do - charge.
The more they charge, the more customers are locked into their hardware platform.
Let me use my crystal ball again, most storage 'refresh' conversations start with.... 'Mr/s Customer, your storage is now <x> years old, and you really should consider a refresh to ensure continued reliability and uninterrupted service.
'The good news is that the cost per GB has dropped and capacity per drive has increased. Unfortunately, this generation of products are not compatible with your current storage so we will have to swap out everything - don't worry though, we will put a team of our most highly skilled (expensive) people on site who will make the data migration project seamless to your business. Users won't even notice.'
The vendor will probably continue with:
'By the way, did you know that we can deliver all-flash and hyper-converged?
It is a little more expensive, but the benefits are huge and you will be joining the storage elite and many of your peers who realise the value of their storage and want to use the latest and greatest infrastructure to drive business value.'
In fact, the really good news is that the time has come that you can say 'enough is enough'. Artificial intelligence has come to the rescue and, combined with an enterprise class software platform, it delivers a compelling value proposition.
It is called objective-defined storage and is driven by a branch of AI called SWARM technology.
Objective defined storage is a disruptive software platform that enables customers to use their existing storage (correct, no storage refresh needed) and create a single storage pool from all types of storage including RAM, Intel Optane, NVMe, SATA flash, NAS, SAN, spinning disks, JBOD and even AWS or Azure. It is truly resilient and hardware agnostic.
Need more performance, add some $1,500 / TB enterprise grade NVMe SSD's. Need more capacity, add some $600 12TB hard drives, or leverage AWS or Azure as a repository for up to 50 to 80% of inactive, cold or stale data by moving all data off your expensive production storage.
No changes to application, users or how they access data.
Storage becomes invisible to the data, and data can move freely and ubiquitously between all types of storage, regardless of vendor. Data is moved depending on whether it is hot, warm, cool, cold or stale with near zero user involvement required.
Setting policies, or objectives, takes less than 60 seconds - yes 60 seconds to fully provision an application to use any storage.
Performance or capacity can be changed in seconds without downtime. Maybe I do have magical, mystical powers after all.
Reliability is king and any storage platform for the new virtualisation enterprise delivers true enterprise features including self-healing data.
If one or multiple storage devices fail simultaneously there is no disruption to the business. Most importantly, there are absolutely zero changes to any application.
Objective defined storage solutions by their nature, and what they deliver, must work at the block level and use AI SWARM technology which makes implementation fast, simple and non-disruptive.
So next time a storage vendor visits, mention that you have already freed up 80% of capacity on their storageby moving all that cold and stale data off thatto AWS or AZURE, and you have insanely fast performance for all applications as you have added a few TB NVMe's.
That means we don't need to upgrade anymore - but thanks for your offer.
Have your camera ready, as we all would love to see the puzzled look on their faces!