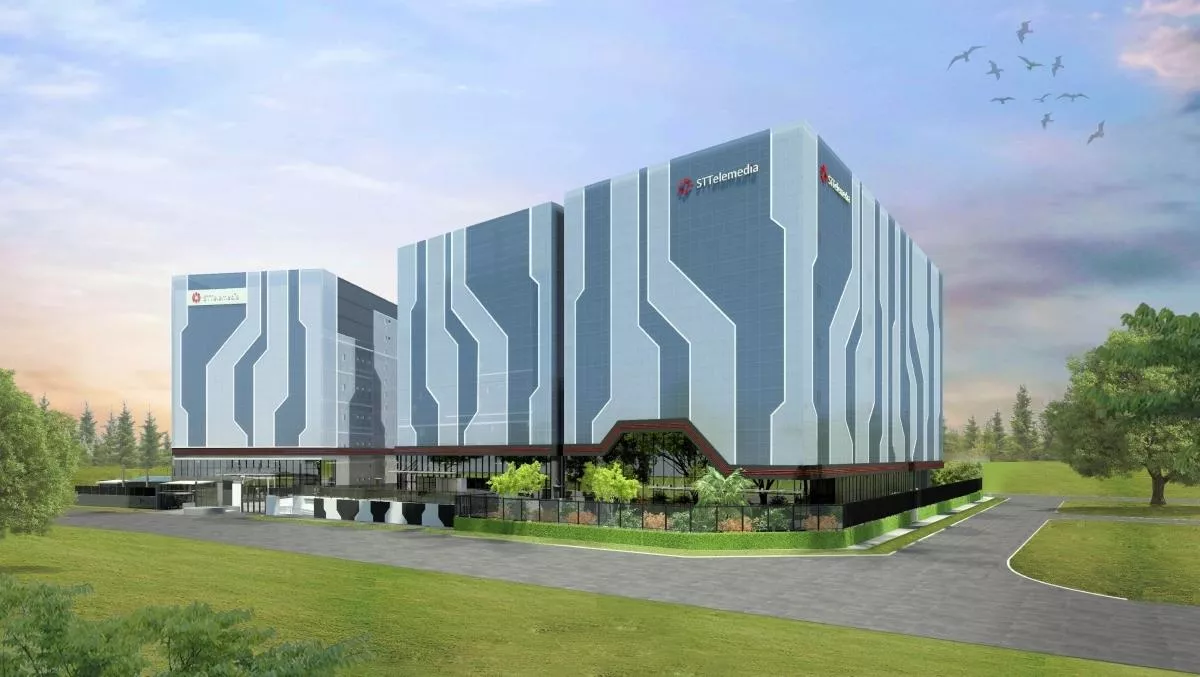 STT GDC starts construction on eighth Singapore data center
Fri, 9th Apr 2021
FYI, this story is more than a year old
ST Telemedia Global Data Centers (STT GDC) has started construction on the company's eighth data center in Singapore as part of an addition to its Defu data center campus.
STT Defu 3, which will span seven levels and more than 14,500 square metres, will be completed by the third quarter of 2022. The facility adds 15 megawatts (MW) of capacity, which will bring the campus's total capacity up to 40MW. Furthermore, the facility will also meet the BCA-IMDA Green Mark Platinum and LEED 4 sustainability benchmarks.
Once Defu 3 is operational, the entire STT Defu Campus will be linked via internal fibre connections. STT DGC states that the fibre mesh will enable customers to create private fibre links between buildings. Further, any telecommunication carrier already on campus will be able to support the facilities.
According to STT GDC president and group CEO Bruno Lopez, the new facility will help the company to meet 'skyrocketing' demand for capacity, particularly as organisations need more data processing and storage capacity.
"With every new data center, we also have the opportunity to incorporate the latest sustainable components in our design to ensure we maintain a low carbon footprint and optimal energy efficiency in spite of our business growth," he adds.
"Operating our business sustainably is a core tenet of our values and this is reflected in the design ethos for each new data center globally, where we seek to embed the latest technologies in order to bring even more sustainable solutions to bear, and create new value for our customers, shareholders and people.
The STT Defu campus will also include a central monitoring and security system. Other security and business continuity features will include high levels of redundancy in terms of power, storage, compute and network capacity to ensure smooth operations in unforeseen circumstances.
The facility will also meet the Threat Vulnerability Risk Assessment (TVRA) to the highest level to offer the most secure operational environment.
"The Defu and Tai Seng industrial estates are part of a fast-growing data center cluster in northeast Singapore. Expanding our STT Defu campus underscores our dominance in this data center zone and in Singapore where we are leading with a significant footprint of eight data centers in multiple regions," adds STT GDC Southeast Asia CEO Clement Goh.
"The data center campus has also been a key pillar of our growth strategy. This campus strategy enables our customers to easily expand within and to other STT GDC campuses nearby as well as tap on the rich connectivity that serves the growing demands in the Asia Pacific region. This has given customers the confidence that we can support their high-growth requirements in a cost-efficient manner.
STT GDC plans to achieve carbon neutrality across its data centers by 2030. STT Defu 3 will feature elevated chilled water temperatures and all equipment has been selected for efficiency that does not compromise reliability, the company states.