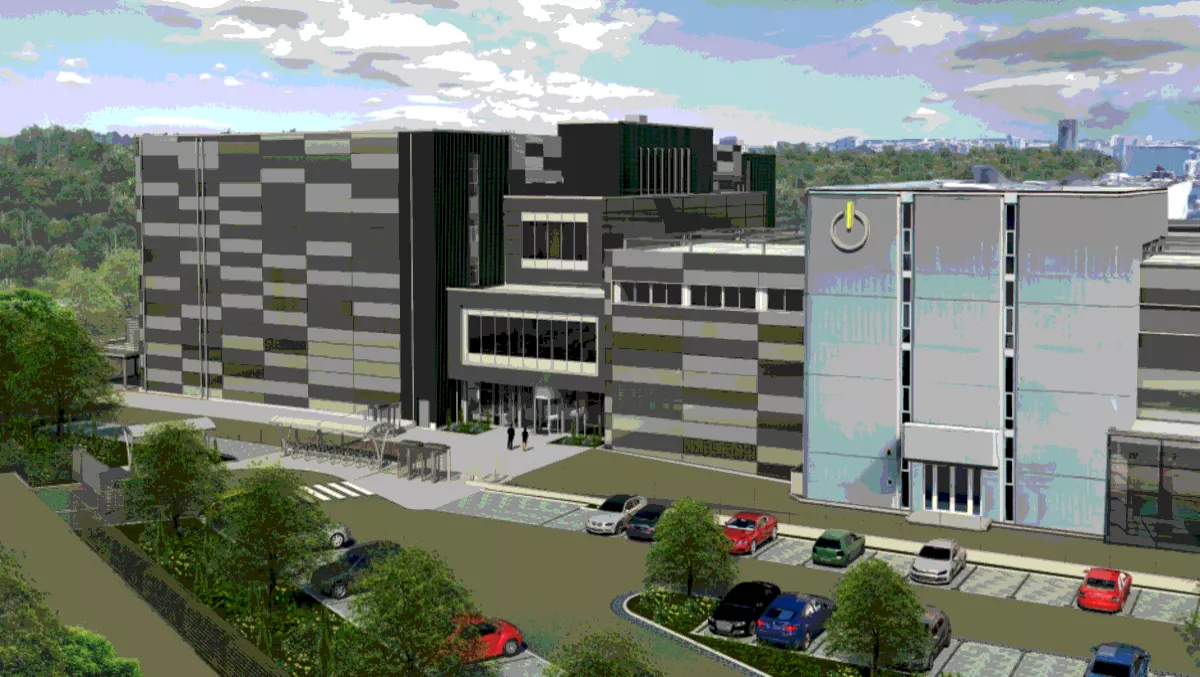 Strong demand cause for new Global Switch data centre in Frankfurt
Global Switch has announced construction has started on its second data center in Frankfurt.
The company asserts the new €115 million facility is a direct result of customer demand. Labelled Frankfurt North, the facility will sit directly next to Global Switch's other data center, Frankfurt South.
Frankfurt North will offer approximately 11,000 square metres of gross space with 14MVA of utility power, bringing the campus' total power to 28MVA. And given the addition of Frankfurt North will effectively create a data center campus, Global Switch will also be constructing a new reception to link the two data centers and provide an enhanced customer experience.
Furthermore, Frankfurt South will undergo a makeover to line up with the new facility with an upgrade an enhancement of its infrastructure, as well as a complete façade renovation to complement Frankfurt North.
Global Switch CEO John Corcoran says he's delighted with the announcement.
"Frankfurt North will be our thirteenth data center and is part of a major expansion strategy in existing and new markets across Europe and Asia-Pacific with additional developments underway, including Hong Kong and Singapore," says Corcoran.
The company is following the green energy route with an environmentally sustainable data center design with high efficiency static UPS and an advanced Chiller Assist system that employs both hybrid dry coolers and water cooled chillers. According to Global Switch, this will result in the chillers operating for less than 10 percent of the year.
Global Switch says the new data center will be operating with a Power Usage Effectiveness (PUE) of less than 1.2 and will be targeting a BREEAM 'Very Good' certification.
The facility is due to launch in 2019, and with the two data centers combined they will provide four diverse entry points and four interconnected Meet Me Rooms.
"Frankfurt North has been designed as a market leading, energy efficient data center offering customers scalable and flexible solutions which can be adapted to individual requirements," says Global Switch Frankfurt managing Director Aman Khan.
"Customers will benefit from 100 percent green energy and, due to the low PUE that the data center will achieve, an extremely attractive total cost of occupation.
The company says customers of the expanded campus will be treated to a wide range of cloud and network providers, with the DE-CIX peering platform enabling direct access to the global IP backbone.
Global Switch says they've had strong demand from cloud providers, financial institutions and multi-national companies seeking to house critical IT infrastructure.