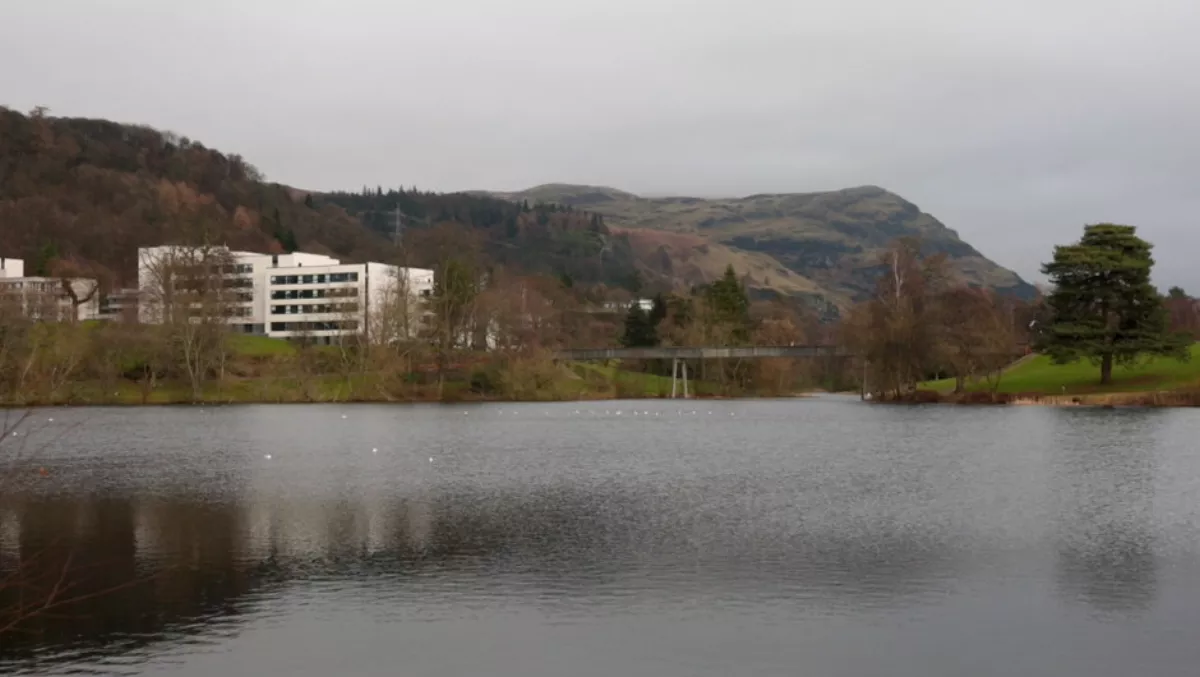 Stirling University opts with APT for data centre upgrade
The very foundations of modern universities are built upon data, making IT critical for operations.
The University of Stirling in Scotland has an IT team of 12 server, storage, and network infrastructure specialists that are charged with ensuring the constant availability of business applications to staff and students.
"Infrastructure IT underpins all the operations of the institution," says University of Stirling infrastructure development manager Alan Richardson.
The university has made a series of investments into its IT infrastructure, having recently consolidating its operations from three data centers to two by outsourcing some applications to the cloud. The university currently hosts approximately 590 servers which are 84 percent virtualized.
While this has increased resource utilisation within the two remaining on-premise data centers, there are future developments on the horizon that has placed rack space at a premium to cater for new services, platforms, and equipment.
Just like any other data center, an outage would cause a significant spectacle as effectively 14,000 students and 2,000 staff would be left unable to do their work.
"The supply of power is the biggest issue because if you lose power to your data center, there's not a great deal you can do about delivering services," says Richardson.
And Richardson knows all about outages as the university has had significant blackouts in the past, although in the last 15 years operations have improved as the estate services team have improved the substations that are serving the campus.
Despite this, aging data center power infrastructure had been identified as a potential problem – even more so given the team was struggling to allocate time to a complete overhaul of the uninterruptible power supply (UPS) systems.
"We realised the longer we left replacement, the more we increased the chance of having an outage from which we wouldn't recover," says Richardson.
"What we really needed was a supplier that categorically understood they would be working in a live environment. The key thing for us was to find a company with the knowledge and experience to be able to undertake the work to replace the UPS in a working data center without any interruption to services."
Richardson says the team was concerned with the UPS upgrade as replacing power equipment on live services is difficult because even a simple mistake can cause an outage.
"All the university IT devices are dual power corded, so in theory you can replace the hardware on each power path separately while keeping things continuously powered. However, in racks where the wiring has evolved over a long while, the possibility of accidentally disconnecting both power sources simultaneously is greatly increased," says Richardson.
After a tender process involving four service providers, Richardson's team opted with APT, implementing APC by Schneider Electric UPS equipment.
Over the four phases of the upgrade, APT installed a total of 44 x APC Smart-UPS Online UPSs in the university's two data centers. This included a mix of 4.5kVA units to protect communications equipment, and 6kVA UPS to protect servers and storage devices.
"We looked at equipment from several manufacturers to meet the exacting power density specification of Stirling's tender," says APT sales director John Thompson.
"APC by Schneider Electric rack mounted Smart-UPS Online provided the best fit in terms of the amount of power coverage and runtime it could provide from the fixed amount of U-space available."
Richardson is rapt with the upgrade to the IT power infrastructure.
"We're extremely happy with the insights delivered through the power monitoring system. The installation by APT includes temperature sensors in each rack, something we didn't have before," says Richardson.
"These are helping us to mitigate the effects of our aircon system by helping identify emerging hotspots so we can deal with them before they become a problem. This wasn't part of the tender requirement, but is a very useful add-on."